Civic building starts to rise
Published: 17 August 2021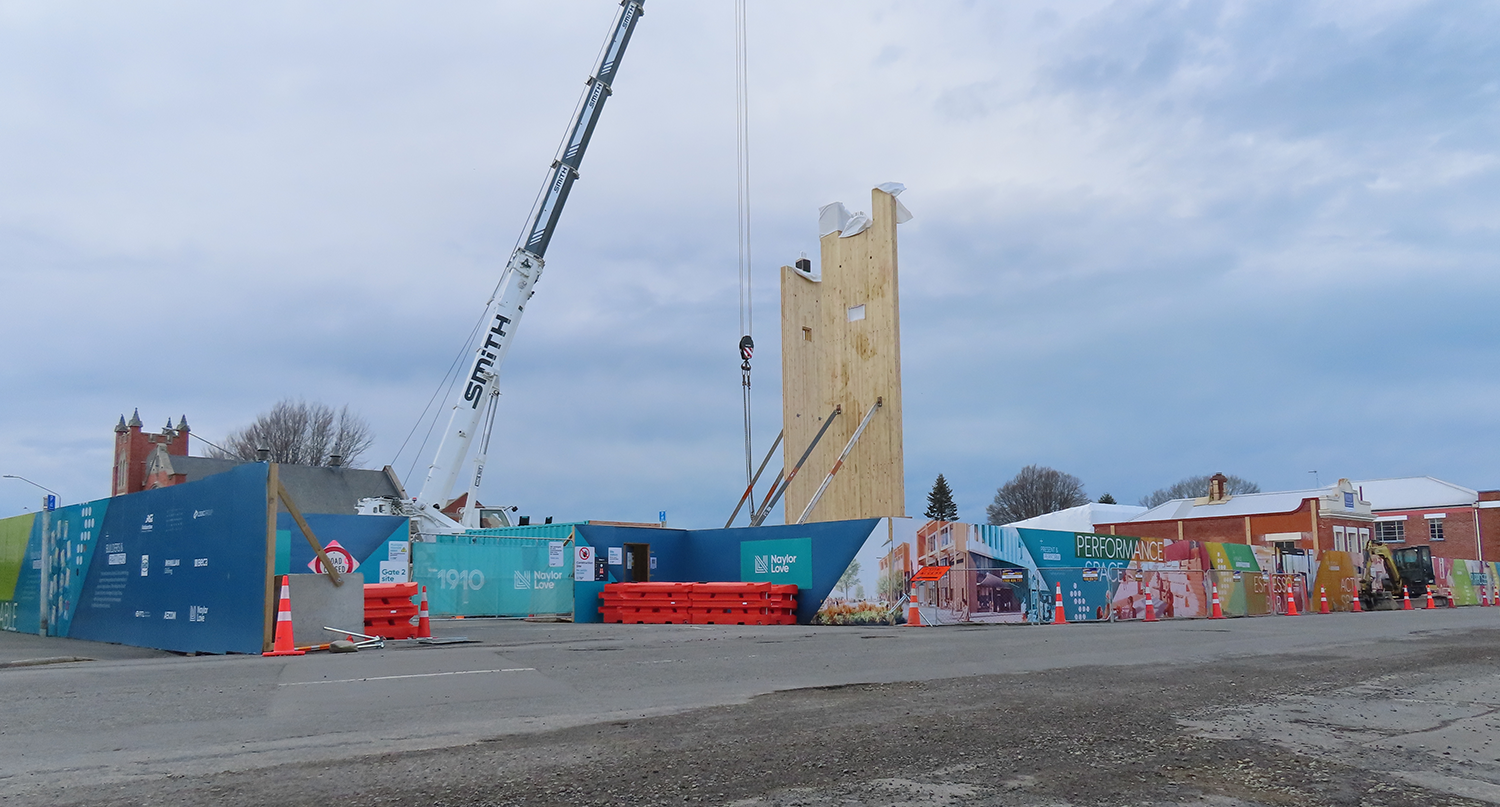 Share this article
Ashburton District Council's new library and civic centre has begun rising above its site boundary walls.
The building is being constructed by Naylor Love Canterbury and this week work on the super-structure has begun, starting with the cross-laminated timber shear walls. Two cranes will stand the panels, some which will rise to a height of about 16 metres above ground level.
About 50 different subcontractors and suppliers are contributing to the construction, which is programmed for completion by the end of 2022.
Follow Us