Bite Night Culture Fest tickets on sale now
Published: 10 August 2021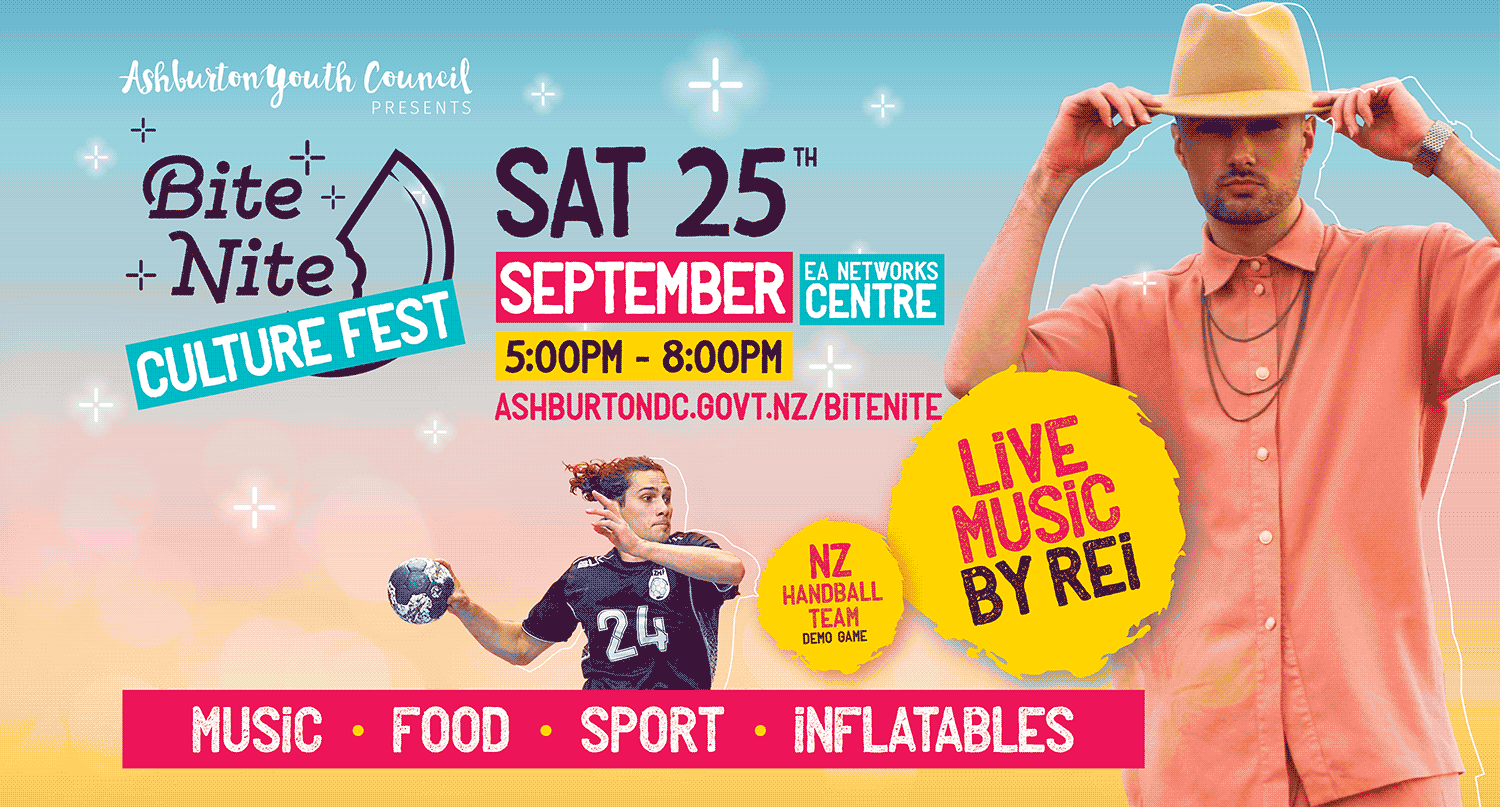 Share this article
Flavour and fun returns with Ashburton Youth Council's annual Bite Nite Culture Fest and tickets for the family event on Saturday 25 September are now on sale.
Bite Nite will be held at the EA Networks Centre from 5 pm to 8 pm and as well as food, there'll be entertainment in the form of the Kadodo African Drummers and Dancers and hip hop artist Rei, and demonstration games of handball and fast five netball.
Inflatable fun includes the always popular YMCA bubble football.
Tickets for Bite Nite Culture Fest are $5 for individuals or $10 for a family (maximum six members); tickets are available from the Ashburton Trust Event Centre or online (bitenite.nz).
Youth Council Chair Michael Baker said other performers include Filipino artist Jhong Diva and professionally-trained singer and performer William Johnston.
"Then there's the New Zealand handball team, which is going to play against an invitational team, and Mid Canterbury Netball is showing its super-fast version of the game. People will be able to have a go themselves."
Food vendors include Yes Chef, Donut Den, Tuliana's Kitchen, MR India Foods, Purple Dragon, and Glad's Bread Corner.
Ashburton District Councillor Diane Rawlinson said Bite Nite is a great value for the whole family and a chance to enjoy some fun and flavour locally.
"Any money raised from the night will go to installing welcoming signs at the Ashburton skate park, so it's a great cause for the young people of this district."
Tickets will also be available at the door, but event-goers are encouraged to secure theirs before the day.
Bite Nite Culture Fest runs from 5 pm-8 pm on Saturday 25 September at the EA Networks Centre, 20 River Terrace Ashburton.
Follow Us