Ashburton parks, reserves start spring flower show
Published: 16 September 2021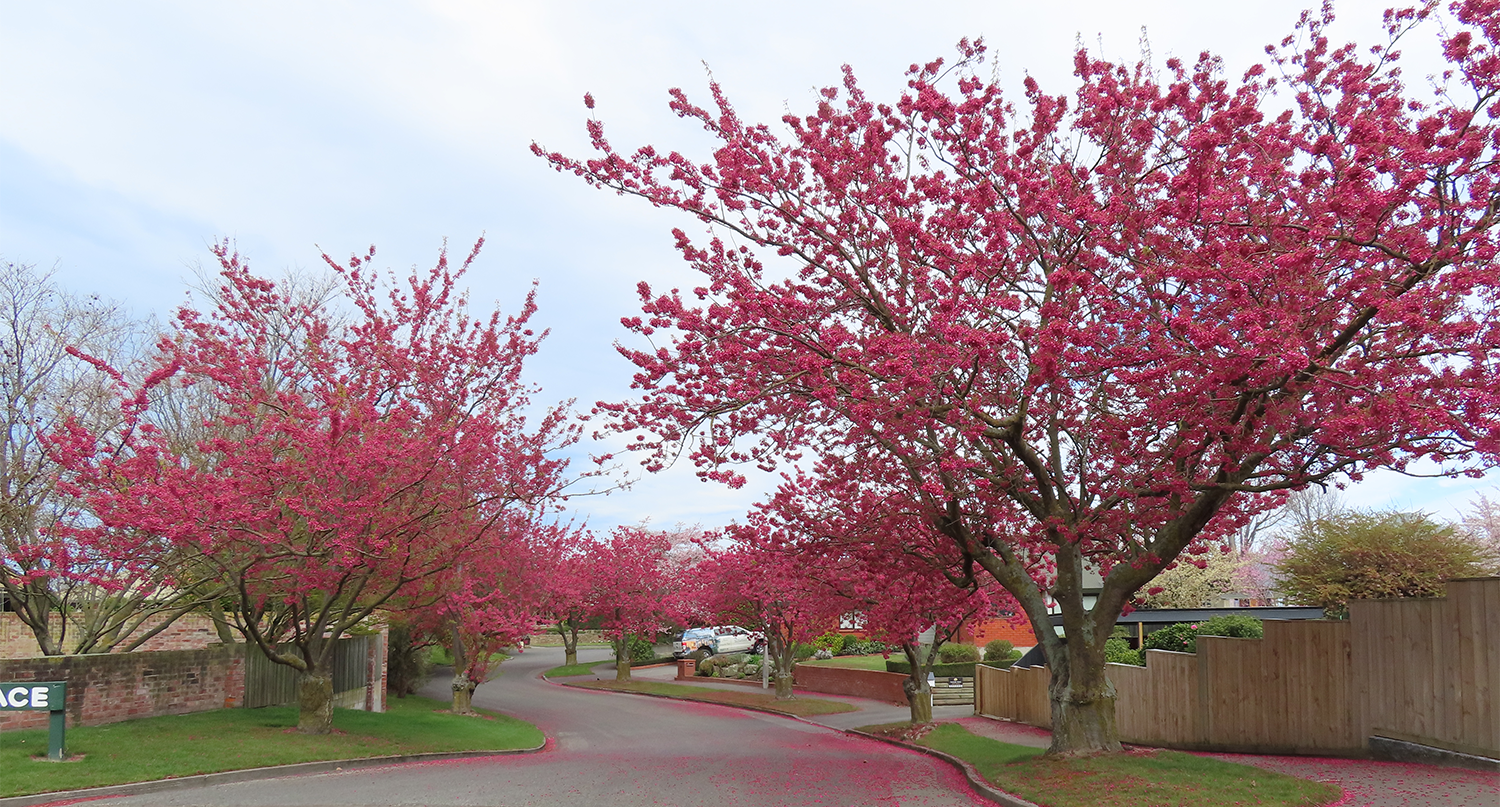 Share this article
The appearance of daffodils and blossom at Ashburton District Council parks and reserves signals the start of a busy spring for Open Spaces staff, who have also been giving their new fleet of mowers a big workout.
A new tractor with a 6m-side mowing head and four new mowers have been operating flat out, staff giving the thumbs up to spring-loaded seats that are comfortable to sit on all day long.
Community Services Group Manager Steve Fabish said the wide area field mower was having a huge impact getting through the mowing work and was being followed by smaller mowers at the edges of fields and reserves.
"We were lucky the Level 4 lockdown was not longer as excessive spring growth of lawns, gardens and shrubberies could have left Open Spaces with a huge backlog of maintenance to get through."
Colourful spring floral displays around the district are also attracting compliments, in both domains and on roadsides.
"Spring flowering trees and shrubs are exceptional at this time of the year. Look out for avenues of street trees in blossom, such as the pink flowering prunus in Argyle Place, which are absolutely stunning at the moment."
As well as mowing, Open Spaces staff are undertaking weed control in annual beds and shrubberies and around trees and fencelines around the district. In the nursery, staff have been sowing seeds in the glasshouse and getting the new season's annuals under way.
"Pricking out of seedlings will start next week and these tasks will be ongoing over the coming month. Dahlias are being started, then divided and replanted in the herbaceous border in the domain."
Follow Us