Love Your Parks
Help us create our new Reserve Management Plan
Parks and reserves play an invaluable role in enhancing the quality of life of our community. From small neighbourhood parks to our large domains, these green spaces provide places for our residents to relax, enjoy and play.
They offer opportunities for active recreation, and serve as social gathering places for families and community groups. Many also hold important ecological value, helping to preserve our biodiversity, protect flora and fauna, and sequester carbon dioxide.When managed well, our parks and reserves provide a balance between nature, recreation and community wellbeing.
To help make sure our 125 parks and reserves are protected, maintained and able to be enjoyed safely by everyone, we're creating a combined Reserve Management Plan for the Ashburton District.
We wanted to hear from those who visit or live near these precious green spaces. What do you value about them and how do we look after them in the future? The feedback and ideas we have received are helping us to develop a new plan for managing the parks and reserves in the Ashburton District.
Submissions closed at 5pm, Friday 7 July.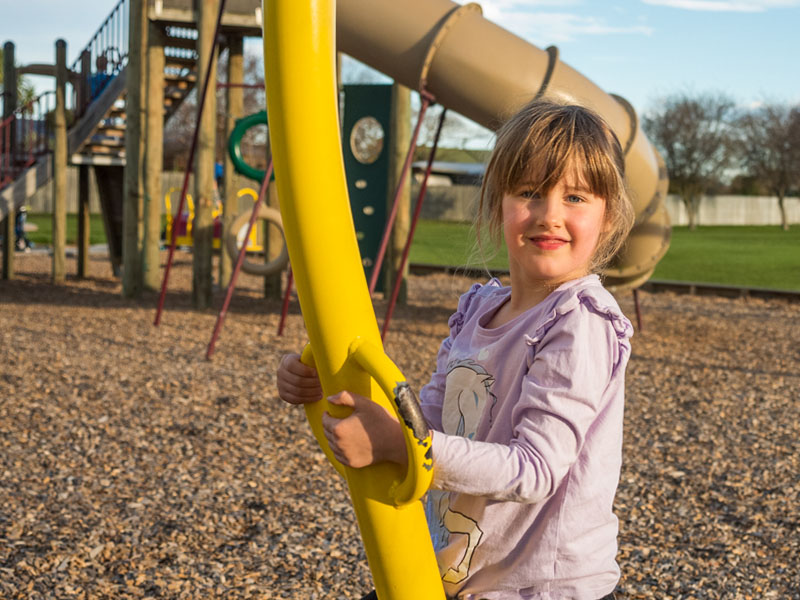 What is a Reserve Management Plan?
A Reserve Management Plan contains details of how a park or reserve should be managed, what activities it should cater for and what facilities will be provided.
It helps ensure that the park or reserve is maintained, protected, and developed in a way that preserves its recreational, historical, and ecological values, while enabling people to use and enjoy the space.
Preparing a Reserve Management Plan is a statutory requirement under the Reserves Act 1977.
We are following the process outlined under section 41 of the Act to prepare a combined plan for Ashburton District's 125 parks and reserves.
We currently have individual plans for seven of our reserves: Hinds Domain, Mayfield Domain, Methven Domain, Mt Somers Domain, Rakaia Domain, Tinwald Domain, and Ashburton Domain and Gardens. However, some of them are now over 10 years old and due for review
Council has decided to prepare a single management plan that will encompass all of our district's parks and reserves. This has several benefits:
It will be up to date and fit for purpose; and
It will include all the district's parks and reserves; and
It will ensure consistent management approach across the district.
Domain development plans set out the community's aspirations and long term vision for a domain. They are different from reserve management plans which are more about the day-to-day management of parks and reserves.

The Council has adopted development plans for Tinwald Domain and Ashburton Domain, both of which will remain in place.
The Ashburton Domain Development Plan was adopted by Council in October 2020 and covers the improvements that will be undertaken over the next 30 years. It contains long-term projects such as development of the Walnut Avenue Promenade and a new main entrance into the Domain.
The Tinwald Domain Development Plan was prepared in 2010 and reviewed in 2018.
More information about the domain development plans can be found here.
There are two opportunities for our community to be involved with the development of the Reserve Management Plan, and we encourage you to take part in both stages.
Stage 1: June 2023 - July 2023
We gathered your suggestions and ideas about how we manage our parks and reserves.
We're now using this feedback to help write a draft plan that incorporates the wishes of the community and meets our legislative obligations.
Stage 2: December 2023- February 2024
We'll release the Draft Reserve Management Plan for community submissions.
Following a hearing for those who wish to speak in person, Council will deliberate on all feedback received and make any changes that are required.
Finally, the Reserve Management Plan will be formally adopted.
Have your say
Submissions for early engagement stage are now closed.There will be a second opportunity to provide input when the draft Reserve Management Plan is released for public consultation.
Project Timeline
Gathering community feedback

6 June - 7 July 2023

We'll gather ideas and feedback from the community.

Draft plan developed

7 July - December 2023

We'll develop a draft Reserve Managment Plan based on the community's feedback.

Consultation on draft

Late 2023 / Early 2024

We'll consult the community on the draft Reserve Management Plan.

Hearings and deliberations

Late 2023 / Early 2024

Councillors will hear submissions and deliberate on the public's feedback.

Reserve Management Plan finalised

Early 2024

Council will make any necessary changes to the draft plan.

Reserve Management Plan adopted

Early 2024

The final plan will be adopted by Council.
---
Maps of Parks and Reserves in the Ashburton District
---