Peek through hoardings to see progress on Library and Civic Centre construction
Published: 16 April 2021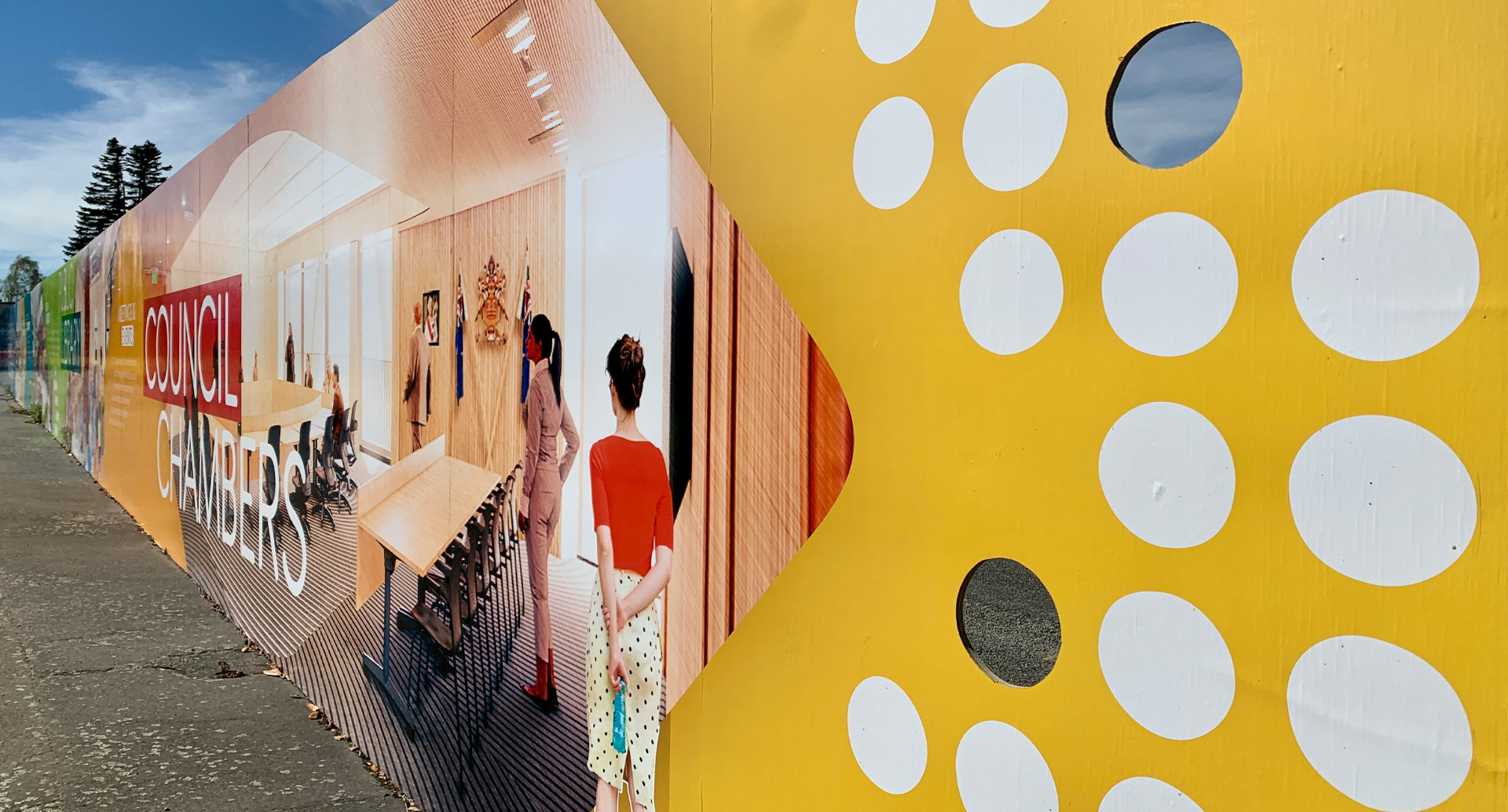 Share this article
In addition to information and artist renderings of the new building throughout the nearly 167 metres of installed hoardings, circles - about the size of a large fruit - were also included as part of the design.
These strategically placed shapes are actually placeholders Council contractors can use to cut out "peak holes" for visitors to the site can see the inner workings of the project.
Next time you're near the area, visit Baring Square East and have a look inside this exciting construction project site.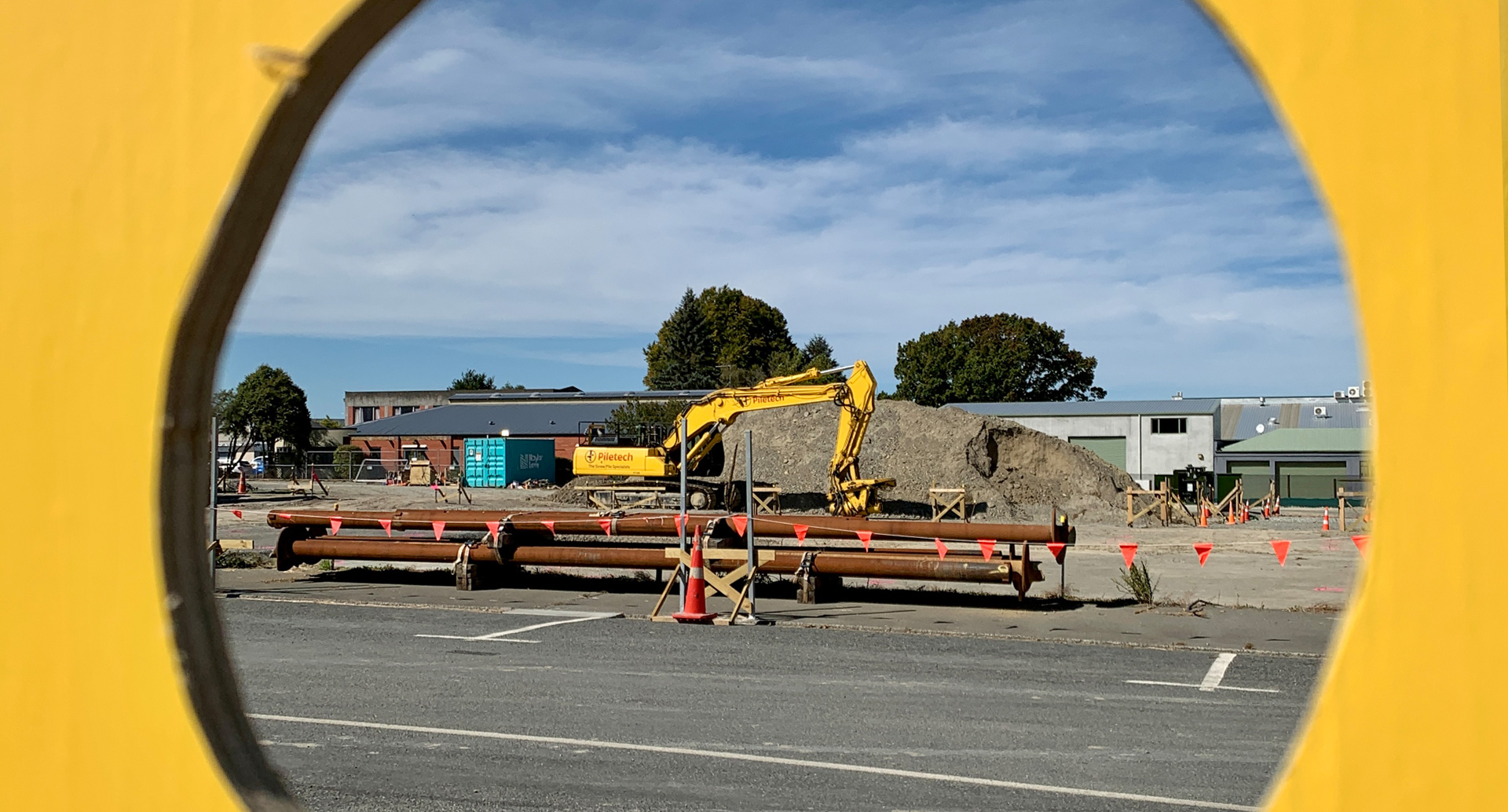 Follow Us