Ashburton CBD: Burnett Street set for new road surface
Published: 9 April 2021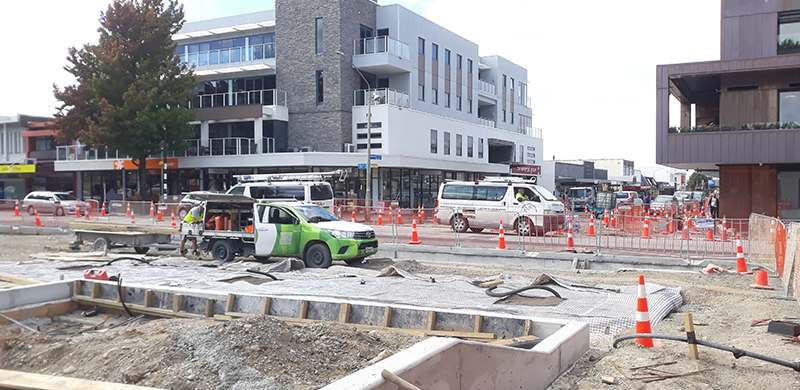 Share this article
Progress on rejuvenating Burnett Street in Ashburton's CBD is set to make strides next week when the street begins getting its new road surface.
Council's contractor, Tru-Line Civil will need to temporarily close the street for two days while it applies the asphalt on the south side of the street and lays pavers near Cass Street.
Burnett Street will be closed to traffic from 7am Thursday 15 until 7am Saturday 17 April, however pedestrians will still have access to the street.
With the unexpected availability of additional Tru-Line Civil contractors, Council has brought forward some of its planned work for Havelock Street. Wastewater pipe upgrades will begin on Tuesday 13 April, which will see the road temporarily reduced to one-way traffic until the end of the week.
Havelock Street's west-bound lane heading to East Street will be closed while the contractor installs the pipeline.
Meanwhile, East Street upgrades have been tracking along well, with a new timber deck, gardens and ramp to the Burnett Street railway crossing nearing completion.
Council anticipates the work in that area to wrap up in the next week or so.
Follow Us