Artist impressions show future of East Street intersection
Published: 30 March 2021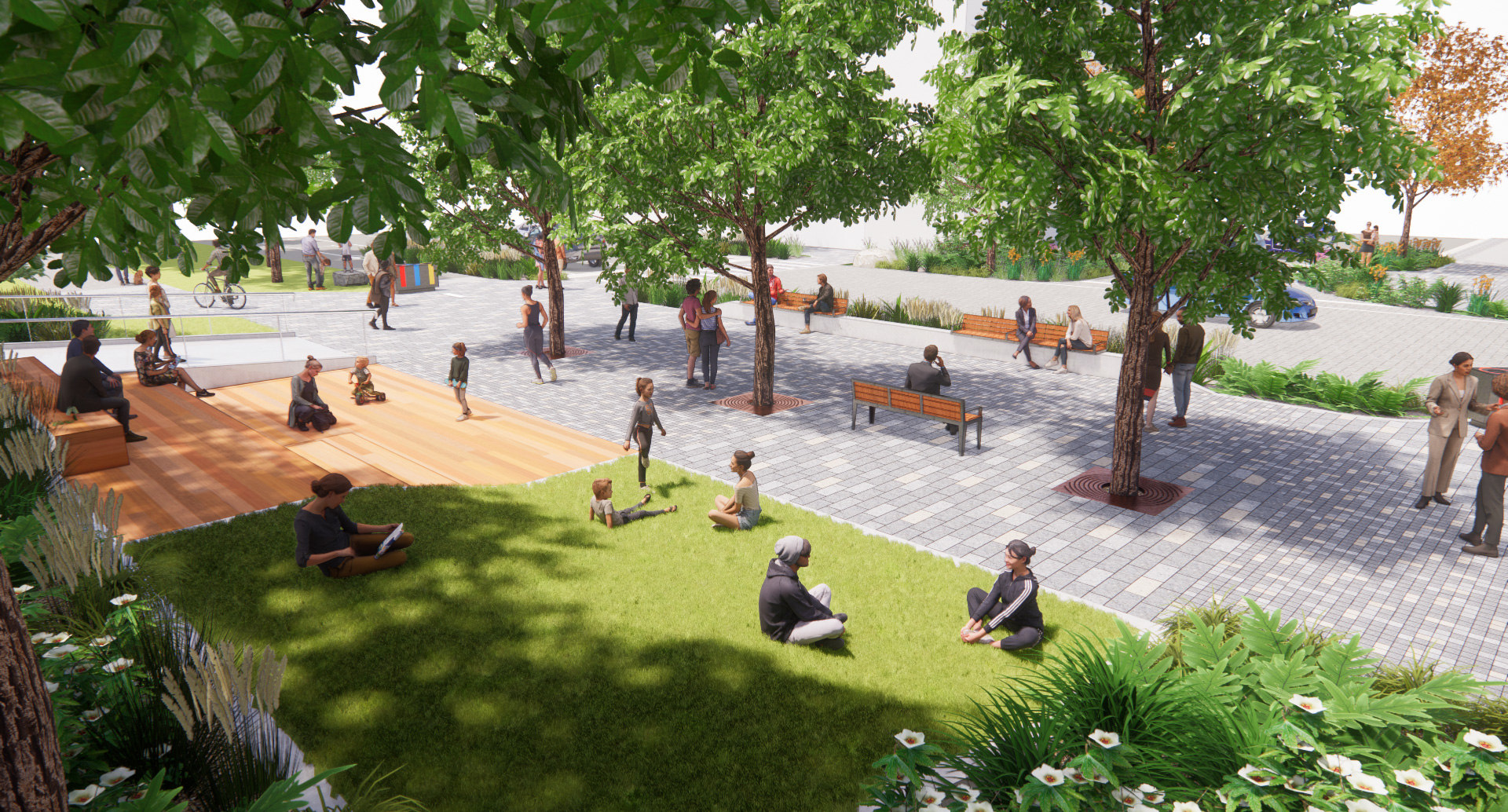 Share this article
Recent progress on the Ashburton CBD upgrades have focused on the East/Burnett Street railway crossing where the chessboard used to be, and now artist renderings show what the end result could look like.
When the streetscape upgrades are finished in the area, it will feature a timber deck and profiled lawn.
New trees, gardens and rain gardens will also be planted.
Visitors will be able to access the West Street carpark across the railway via a ramp leading up to the crossing, and will be able to share a new paved footpath that will be wide enough for both pedestrians and cyclists.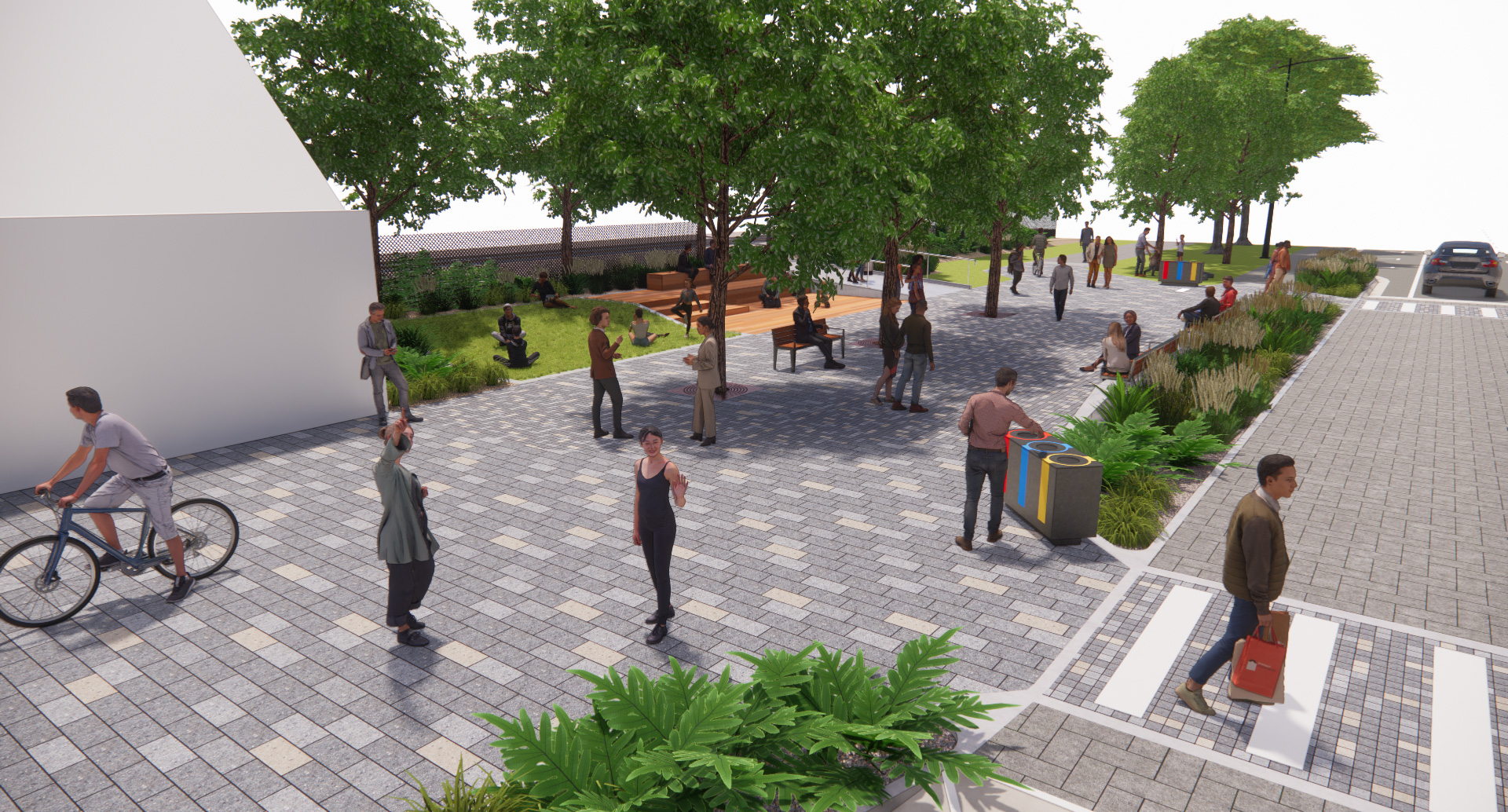 It's envisaged the site will also be suitable for the town's Christmas tree when decorations are put up.
Follow Us