VIDEO: Strong winds and heaving rain warnings issued for Ashburton District / Canterbury region
Published: 12 September 2021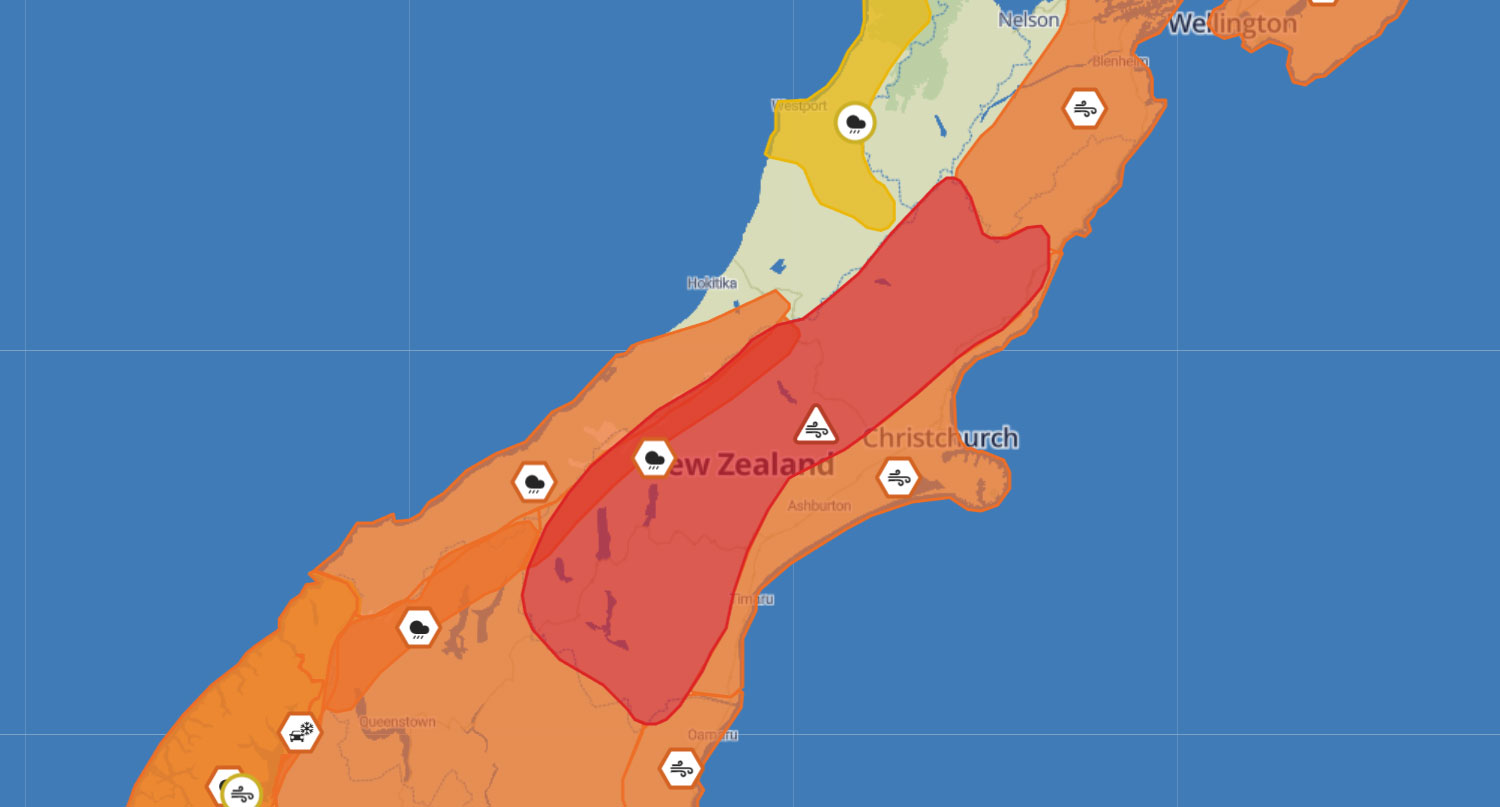 MetService has issued a red warning for strong winds for the Canterbury high country and foothills area. This is based upon expected winds gusts of up to 160km/h and is forecast to be stronger than the winds overnight Thursday/Friday.
Council is urging residents to not leave rubbish and/or recycling bins out overnight, specifically in the Methven area, to avoid them from being blown over and cause additional inconvenience and on roads.
More from Civil Defence Emergency Management Canterbury:
---
There's also a Strong Wind Warning Orange for the Canterbury Plains including Christchurch and Banks Peninsula, and a Heavy Rain Warning Orange for the headwaters of the Canterbury lakes and rivers about and south of Arthurs Pass.
Here's some advice to get ready:
Check around the house and make sure that your roof and guttering is secure. Bring inside or tie down anything that can be broken or picked up by strong winds. If you have a trampoline, turn it upside down or make sure it is properly secured.
Remove any debris or loose items from around your property. Branches can become missiles in high winds.
Bring pets indoors. They can get unsettled by storms and it is more comforting and safer for them to be with you.
If you have had an outdoor fire in the last week, check to ensure it is completely extinguished. If you have put your fireplace ashes outside to cool, soak them in water and make sure they are cold.
Farmers should look to tie down irrigators or fill with water and point downwind. Or in words from Opuha Water - "point, park and anchor".
Fallen trees and branches may cut power. Treat all fallen lines as live.
Head to https://www.cdemcanterbury.govt.nz/alerts/ for more information about the incoming severe weather and how to get ready.
Continue checking https://www.metservice.com/warnings/home for latest information on weather warnings.
Please share this with anyone of your friends/family that may be impacted.
Share this article