Council services at Alert Level 3
Published: 31 August 2021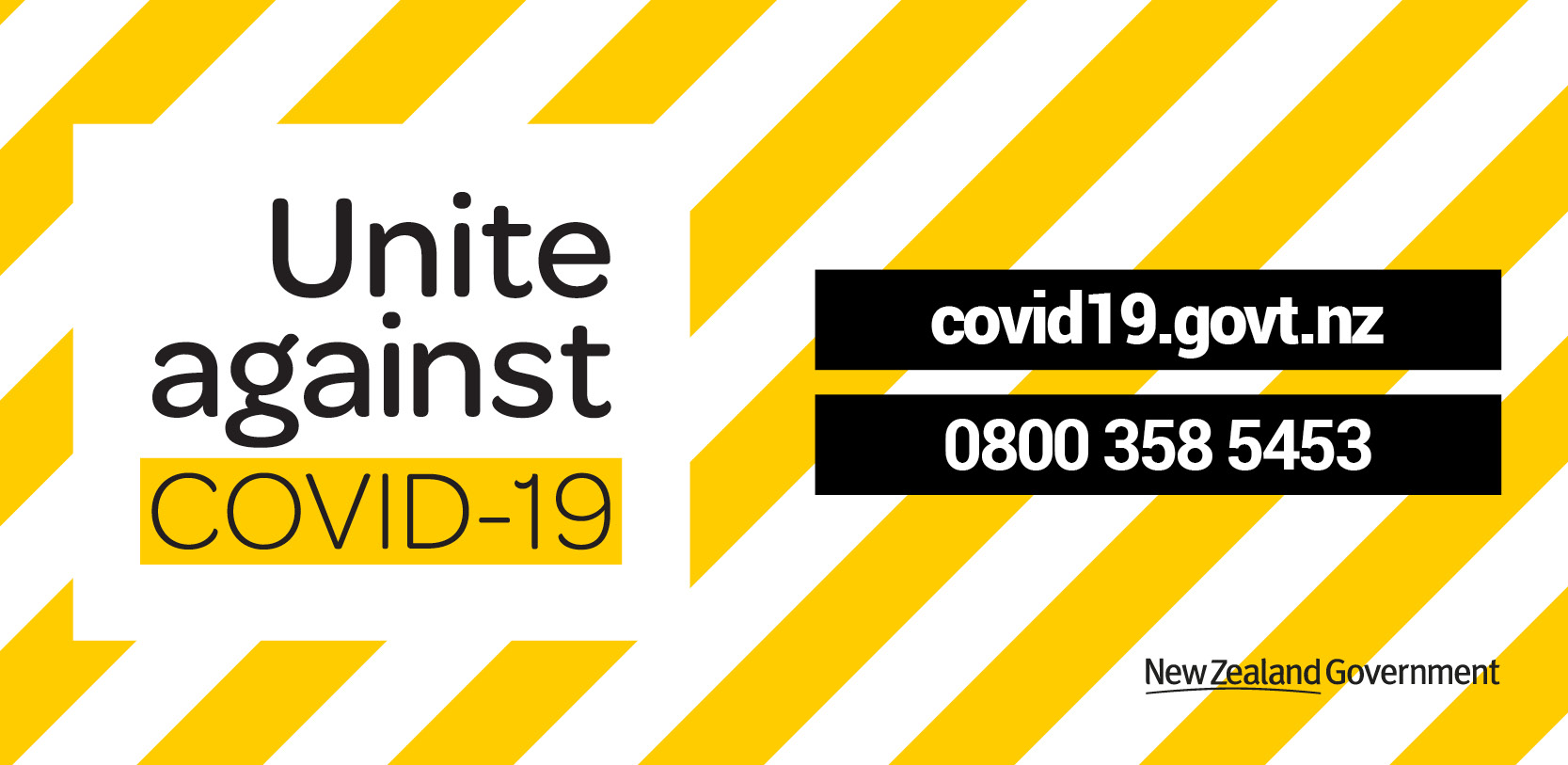 Council services at Alert Level 3
Prime Minister Jacinda Ardern on Monday has announced that everywhere south of the Auckland boundary will move to Alert Level 3 from 11.59 pm Tuesday 31 August. This measure will remain in place for one week and will be reassessed on 6 September.
Learn how Ashburton District Council services will be affected during this Alert Level 3 period:
Contacting Council
Our customer service team is working from home and are set up to take calls and emails remotely to assist you with your enquiries.
Public Venues and Facilities
The EA Networks Centre, Ashburton Public Library, Art Gallery, Museum, and Community Halls remain closed.
All public playgrounds will remain closed and taped off.
Public toilets on main freight routes remain open (and where requested by essential services) and will have increased cleaning frequency. All other public toilets will be closed.
Council's Administration building on Baring Square West remains closed. Many of Council staff are working from home so that essential services can continue.
Rubbish and recycling
Services are being reduced to a restricted level of service to allow Council, its contractor EnviroWaste, and the Ashburton community to comply with the Government's guidelines and requirements under Alert Level 3.
Kerbside collections:
Red (weekly) and Yellow (fortnightly) collections will operate as normal.
Yellow bin recycling must be correct and must be clean.
Green Glass Crates will be collected from the kerbside on its usual fortnightly schedule beginning on Wednesday, 1 September as glass will be recycled at this time.
Wheelie bins left behind parked cars and obstacles will not be collected.
Statutory holidays will be collected as ordinary days.
Resource Recovery Parks:
Resource Recovery Parks are open for refuse and green waste disposal.
Only 3 vehicles will be allowed on-site at any one time, there will be cueing at the weighbridge, please be patient or wait until Alert Level Two when restrictions ease.
Cash will not be handled or accepted at the Resource Recovery Parks and weighbridges.
Bagged Rubbish can be dropped off.
All visitors will need to register for contact tracing.
Additional information on services available at Resource Recovery Parks:
| | | |
| --- | --- | --- |
| Recycling | Yes | Only separated glass and cardboard can be dropped off |
| Glass | Yes | Glass can be dropped off in the Glass bins. |
| Hazardous wastes | No | Not accepted for drop-off at this time. |
| Re-useable Household Items / Whiteware Waste | No | Not accepted for drop-off at this time. |
| Re-useable Electronic goods (batteries, appliances, etc) Waste | No | Not accepted for drop-off at this time. |
| Re-Use Shop / Drop Off | No | Shop is closed. Not accepted for drop-off at this time. |
| Bagged Rubbish | Yes | Prepaid Council bags can be dopped off for free. Ordinary bagged rubbish will be weight (min charges applies). |
| Green Waste | Yes | The Green Waste Yard is open. |
| Refuse | Yes | The Refuse Pit is open. |
| Paying at Weighbridge | Yes | No cash transactions will be accepted. |
Rates Payment Due
Council is aware that rates were due on 20 August. Given Council offices are closed, you are encouraged to pay online (ashburtondc.govt.nz) if possible.
Ashburton District Council has also decided to delay applying penalties for late rates because of the country's move to Alert Level 4, and now Alert Level 3. Learn more...
Water
Drinking water, storm water, stock water, and waste water services are being delivered as normal. Council continues to test samples of its wastewater to be tested for Covid-19. Learn more…
Roads
Roading maintenance and repairs to keep the roads safe will continue. Road rehabs and small capital projects can now resume.
Regulatory services
Regulatory services such as building and resource consents remain operational, with building inspections now able to resume under Alert Level 3.
Council / Public Meetings
Council will continue to meet remotely via Zoom, for any regularly scheduled meetings. Public meetings will be live streamed on the Council's YouTube Channel and Facebook Page.
The Council will continue to communicate with the community about any potential change to our services or activities. Follow our Facebook page (@AshburtonDC), visit the Council website (ashburtondc.govt.nz), and sign up to our free text/SMS alert service (by texting your postcode to 4196) to stay informed.
For additional information, visit:
Share this article