Ashburton Art Gallery and Museum: Help us make 1000 origami peace cranes
Published: 25 May 2022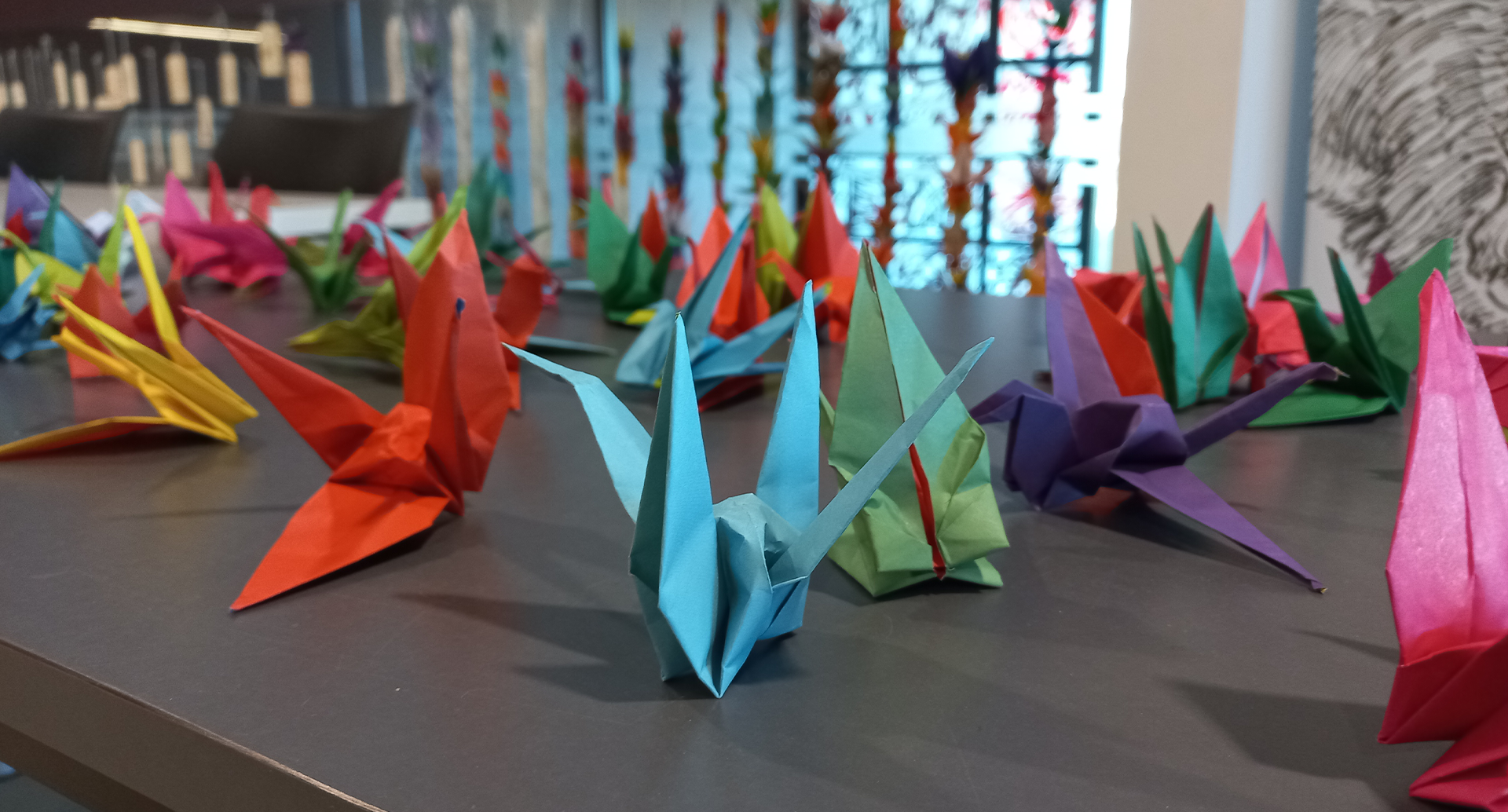 Everyone who visits the Ashburton Art Gallery and Museum over the next few weeks will be invited to make an origami crane for peace.
A project to make 1000 cranes started on 9 May and will continue to 13 June, when the cranes will be gifted to the Children's Peace Monument in Hiroshima, Japan, to celebrate Sadako Peace Day.
About 500 cranes have been made so far and according to Japanese legend, any person who folds 1000 origami cranes will be granted a wish.
The Sadako Peace Day originates from Sadako Sasaki, who was two years old when a nuclear bomb was dropped on the city on 6 August 1945.
Sadako later developed leukaemia, caused by radiation exposure, and died. Throughout her illness, Sadako, her friends and family folded more than 1000 origami cranes.
Paper and folding instructions are supplied if you want to make a crane at the art gallery and museum, or you can make some at home and drop them in.
A public origami crane folding session will be held at the art gallery and museum on Wednesday 1 June, between 5pm-7pm
Share this article