Ashburton Public Library goes high tech with new Virtual Reality offering
Published: 23 April 2021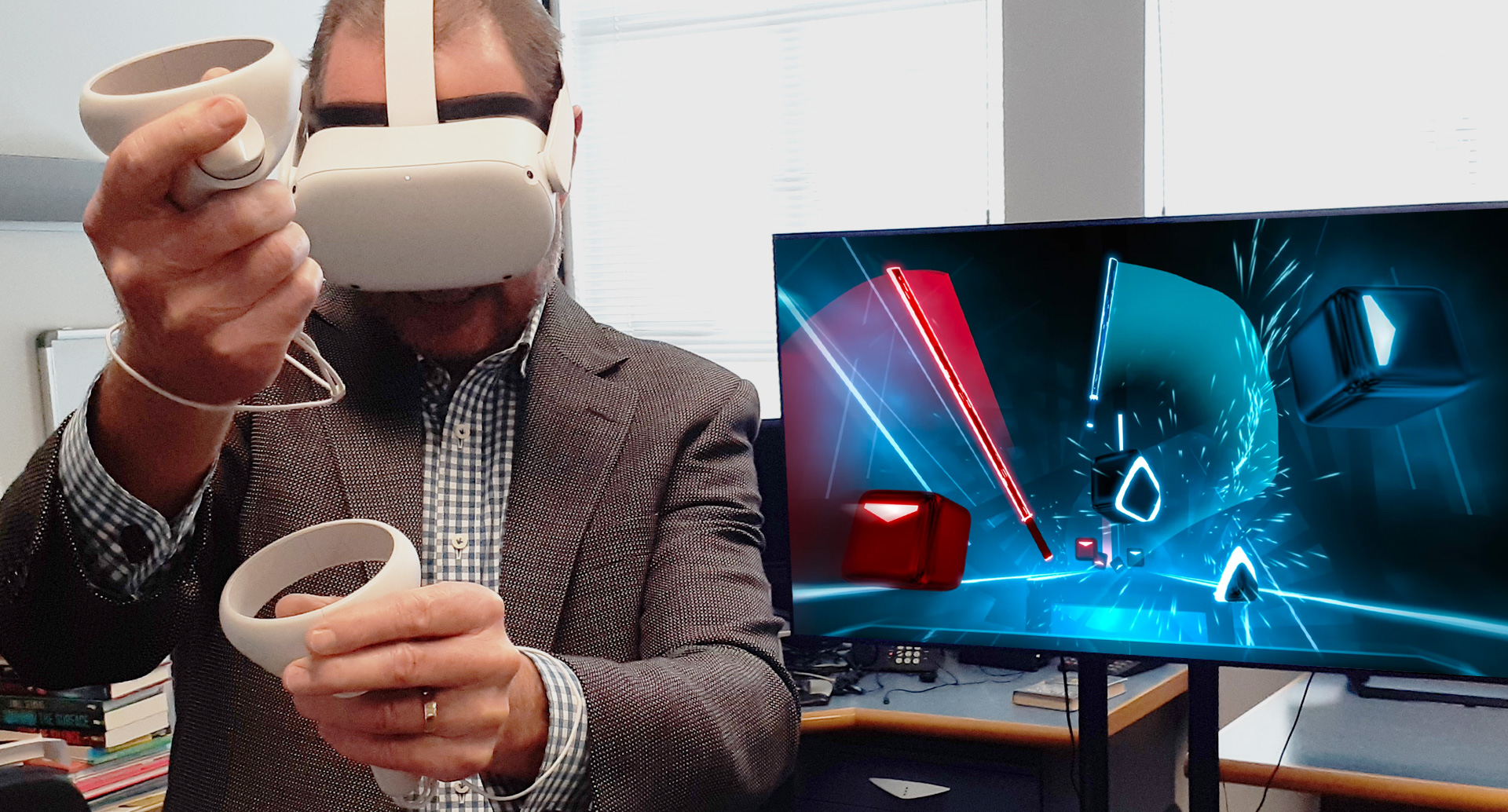 Ashburton Public Library's new Virtual Reality (VR) offering is proving popular amongst lucky visitors of all ages, backgrounds, and professions who have trialled the new technology, soon to available for everyone to experience when sessions begin next month.
The new wireless Oculus Quest 2 technology provides an exciting 3D experience, immersing interested travellers to virtual worlds like the icy expanses of Antarctica, to uncovering the secrets of Machu Picchu.
Ashburton District Council's own Chief Executive, Hamish Riach, had a go with the new interactive system and said it was a fantastically unique experience.
"I wasn't quite sure what to expect, but within a few minutes of getting hooked up I was throwing imaginary paper darts, exploring Machu Picchu, and floating with sperm whales in the deep blue sea! It was an extraordinary experience, and one I would thoroughly recommend to anyone with even the slightest interest in what virtual reality might mean."
The range of experiences are many, including a trip to the International Space Station, a wander around the windmills of Holland, a ride around the tracks in a Formula One race car, or a bit more up-close and personal with lions and elephants. Creatives can even try their hand at drawing in three dimensional space with Open Brush, and other similar learning programmes.
"This is a terrific way to explore and discover places out of our reach, right here in the comfort of our own community living room, our Public Library," he added.
While VR sessions can be physically demanding, boundaries are in place to ensure the safety of each participant during a set play area. Friendly library staff also assist to ensure the experience is enjoyable.
Follow Ashburton Public Library Facebook Page to stay informed on available sessions.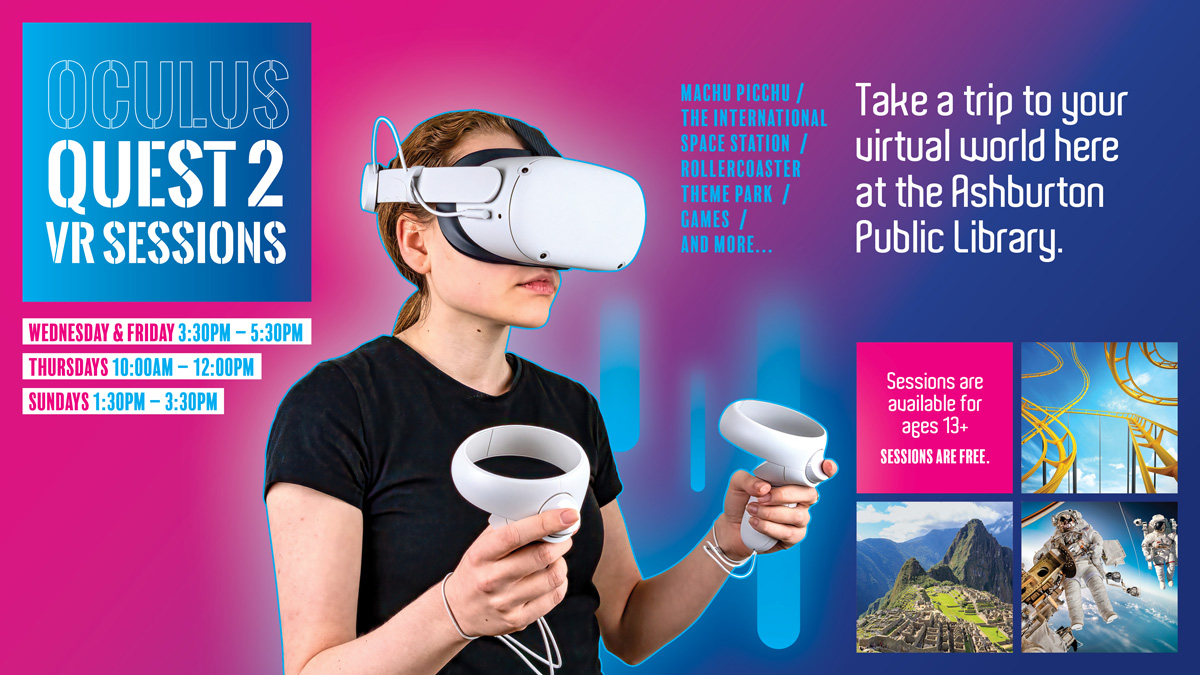 Share this article