Council services over Waitangi weekend
Published: 30 January 2023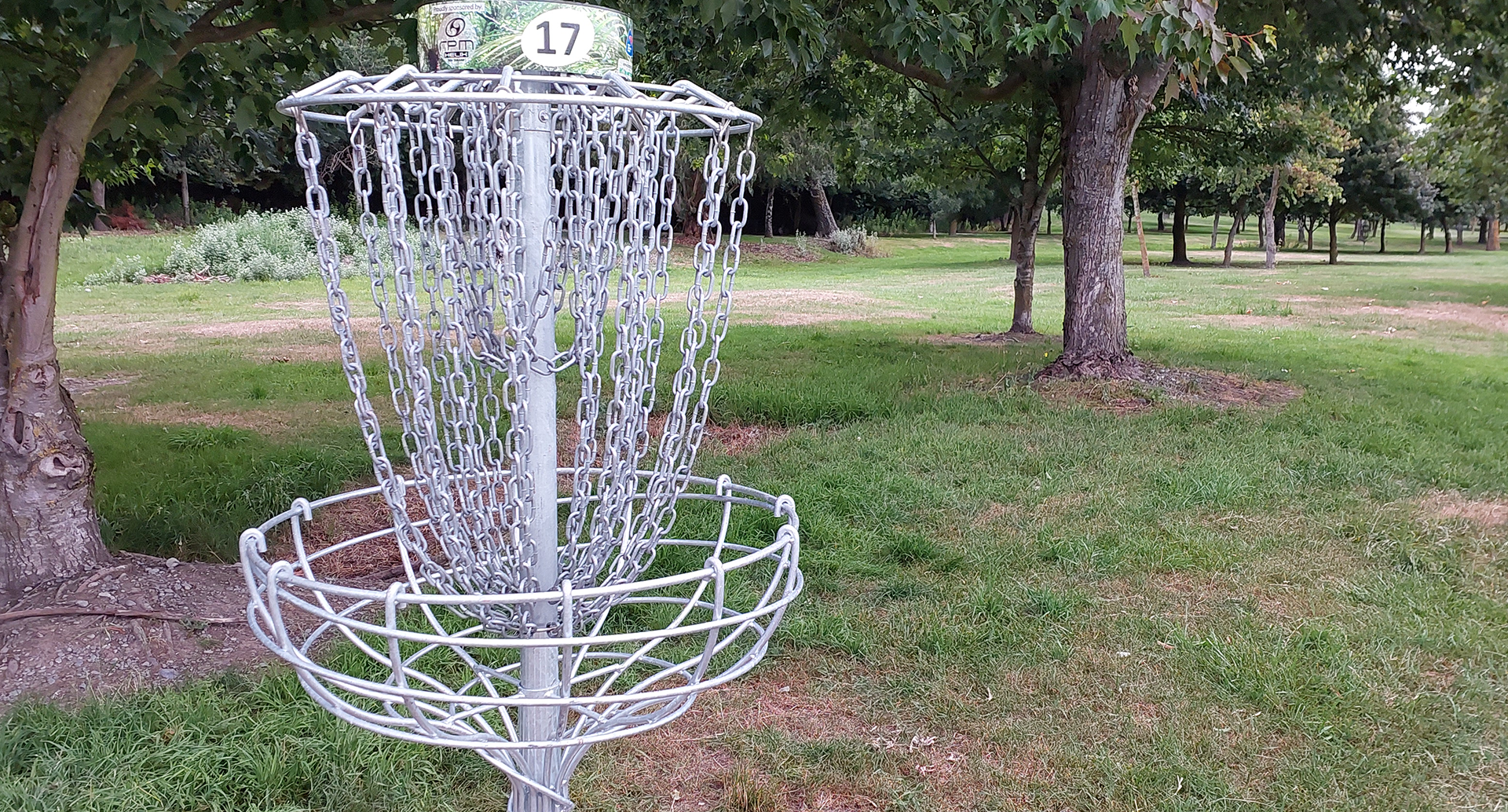 There's a lot going on in Ashburton over the long Waitangi weekend, including the annual Multi Cultural Bite at the Ashburton Domain on Waitangi Day, Monday 6 February.
We expect a lot more traffic than normal in the domain area, so take care driving or walking during the festival's operating hours 10am-2pm. Parking is available on both sides of Walnut Avenue.
Also at the domain will be the Amazing Dinosaur Discovery show and Waitangi Market Day.
If you need to burn off some energy, then check out the disc golf course at the Smallbone Reserve (access from the EA Networks Centre carpark). The centre hires discs for $5 if you don't have your own and will be running a two for one special over the long weekend.
The public holiday on Monday will see temporary changes to operating hours at some Council facilities and to some Council services.
The administration building and customer services counter will be closed over the weekend as usual, and on Waitangi Day, but you can still get in touch with us at any time if you have a problem or urgently need to contact us, as the afterhours service will be operating 24 hours-a-day - please phone 03 307 7700.
Rubbish and recycling
There is no change to kerbside rubbish and recycling collections on Waitangi Day, Monday 6 February. If Monday is your usual collection day, please have your bins out as normal by 7.30am, and please use your windstrap, no matter the weather.
Resource Recovery Parks
The Ashburton Resource Recovery Park will be open on Saturday 4 February 9am-6pm, Sunday 9am-5pm and on Monday 9am-5pm.
The Rakaia Resource Recovery Park will be closed Monday 6 February.
EA Networks Centre and Tinwald Pool
The centre will open as usual on Saturday (7am-7pm) and Sunday (7am-7pm) and on Monday from 10am-5pm.
Some Waitangi Day classes will run on Monday, including Aquafit at 10.15am, Revolution and Aquafit at 3.30pm, The Trip at 3.30pm.
Learn to swim lessons will be held as per the normal schedule on Saturday 4 February, but there will be no lessons on Monday, Waitangi Day.
The stadium is closed while the floor is being resanded and will re-open on Tuesday 7 February.
There's always something exciting happening at EA Networks Centre, so keep an eye on their Facebook page for other Waitangi Weekend activities.
The Tinwald Pool will be open on Saturday from 2pm-5pm, closed on Sunday and then open on Monday from 12pm-7pm. It will be closed on Tuesday.
Check EANC's Facebook page for changes to advertised hours, or extra activities.
Ashburton Public Library
The Ashburton Public Library will be open as normal on Saturday 10am-1pm, and on Sunday 1pm-4pm, but it will be closed on Monday, Waitangi Day.
Ashburton Art Gallery and Museum
The Ashburton Art Gallery and Museum will be open 10am-4pm every day over the long weekend, including Waitangi Day.
The heritage centre is currently hosting an exhibition by local artist Robin Arnst, who founded Robin's Art School in 2003 and has taught art to hundreds of children, teenagers and adults over the years.
Robin's solo exhibition, In the Round, uses the circle as a motif and employs her time-honoured techniques of multi-layering and collage.
In its final week is a Te Papa touring exhibition by artists who have captured the practice of contemporary Samoan tatau (tattooing) over the last 40 years.
In Samoa, after being tattooed a young man is accepted as a full member of the 'aumāga' (the village association of young men). Similarly, women who receive the malu are also admitted to participate in Samoan ceremonial and cultural life in a more active way. The tatau is associated with ideas connected with the wrapping, sealing and defence of the body, as well as with ornamenting it and making it beautiful.
Administration building
Council's administration building on Baring Square West will close at 5pm on Friday 3 February, and re-open at 8.30am on Tuesday 7 February.
If you have a problem or urgently need to contact us, then the afterhours/24 hours-a-day service will be operating - please phone 03 307 7700.
Emails, Snap Send Solves and website requests will be cleared when the office opens for business as usual on Tuesday.
Public toilets around the district will be open daily as usual.
All services will return to normal by Tuesday 7 February.
Share this article