WAKA KOTAHI ADVISORY: Overnight work on SH1 at Chertsey next week, expect short detour
Published: 17 January 2023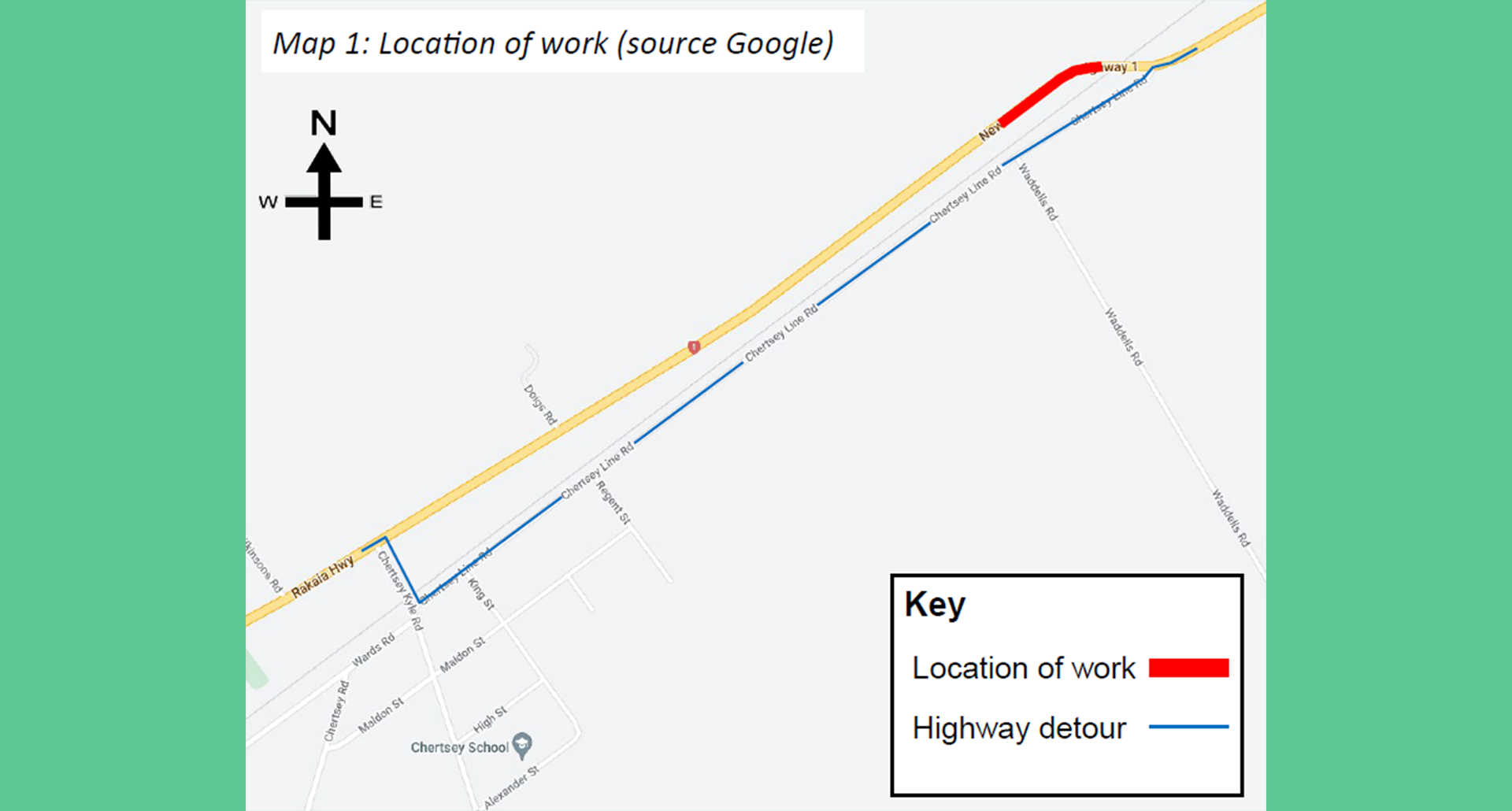 Share this article
People who drive through Mid Canterbury on State Highway 1 after 7pm at night and before 6am will face a short detour route at Chertsey from Monday 23 January for up to five nights.
Waka Kotahi NZ Transport Agency crews are repairing and resurfacing an area of highway adjoining the rail level crossing. Drivers will be detoured east of the highway onto Chertsey Line Road and Chertsey Kyle Road.
The section of highway near the rail level crossing (on the south side) is being milled up and stabilised with foam bitumen treatment and will then be resurfaced with new chipseal.
There will be some traffic management set up ahead of the Monday night start, so people may see activity around the site from the weekend before, from Saturday night, 21 January.
The foam bitumen process reduces the time and disruption for road users.
"Given the tight constraints of the site and the close proximity of the rail line, work periods have been careful selected to avoid peak traffic flows," says Mark Pinner, System Manager for Waka Kotahi Central South Island.
"The detour ensures that crews can undertake works safely and efficiently and return the highway back to normal as fast as possible. We appreciate everyone taking care while this work is underway in Chertsey over several nights."
Follow Us