Survey gathering data on Pudding Hill Stream water use
Published: 25 May 2023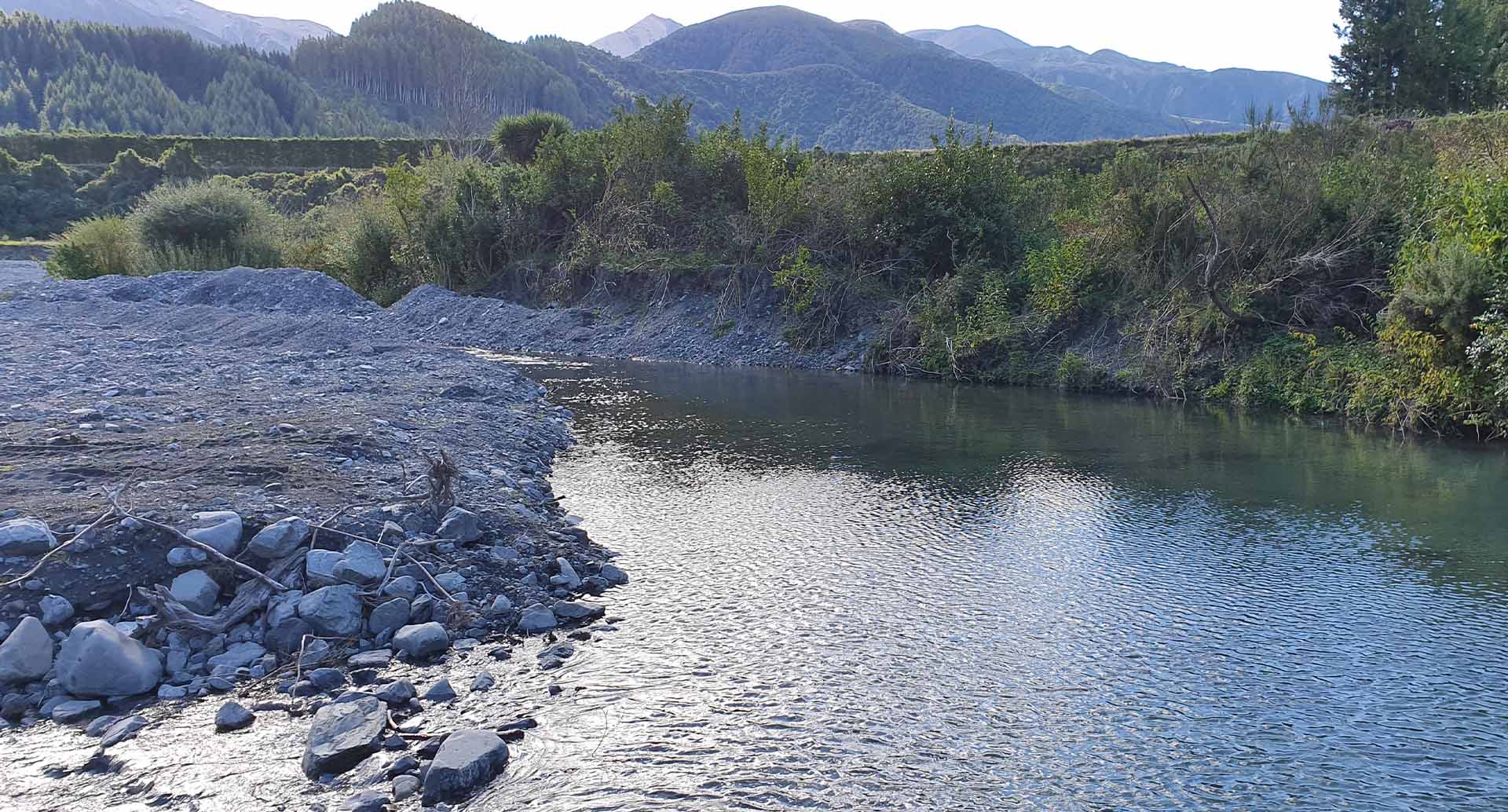 Council has written to nearly 180 people or parties with an interest in the Pudding Hill stockwater system encouraging them to take part in a survey about the future of the scheme.
Council is investigating the potential closure of the stockwater intake on Pudding Hill Stream and looking to see if people who use the water can access alternative water sources.
Infrastructure and Open Spaces Group Manager Neil McCann said closing the intake would mean the closure of 220km of water races supplied by the intake.
"We've written to property owners serviced by the race system and invited them to take part in the survey. This will help identify who actually has no need for the open race system and who still needs water.
"We have also written to groups interested in the history of our district, as this intake was the very first established by the Ashburton County Council in 1883 and is important from a heritage point of view."
The district's stockwater network once comprised 27 intakes and 4,000km of open races. It has reduced significantly in the last 20 years, driven by changing land use and better and more efficient alternatives to open race stockwater.
Mr McCann said the intake was also now required to have a fish screen, which had been estimated to cost around $1 million.
"Installing the fish screen, and operating it, could be very expensive and with the future of the stockwater network uncertain Council has been reluctant to install a fish screen. Closing the intake would negate the need for a fish screen."
Council has engaged John Wright to assist in identifying alternative water options for properties that don't have an immediate alternative to the open race network. Once the survey data has been collated and reviewed, he will contact landowners that do not appear to have a suitable alternative.
Mr McCann said once that work was complete, the matter would be brought back to councillors to make a decision on whether to progress the formal closure or not.
"We are really encouraging everyone affected to take part in the survey, either online or on paper. We sent out 174 letters at the end of April and we've had just over 50 responses, with two-thirds supporting closing the intake."
The survey will run until the end of May.
If you are affected by the proposed closure of the Pudding Hill intake and have not received a letter, please contact our Customer Services team on 307 7700.
Share this article