Ooodles enjoy noodles by night
Published: 7 September 2023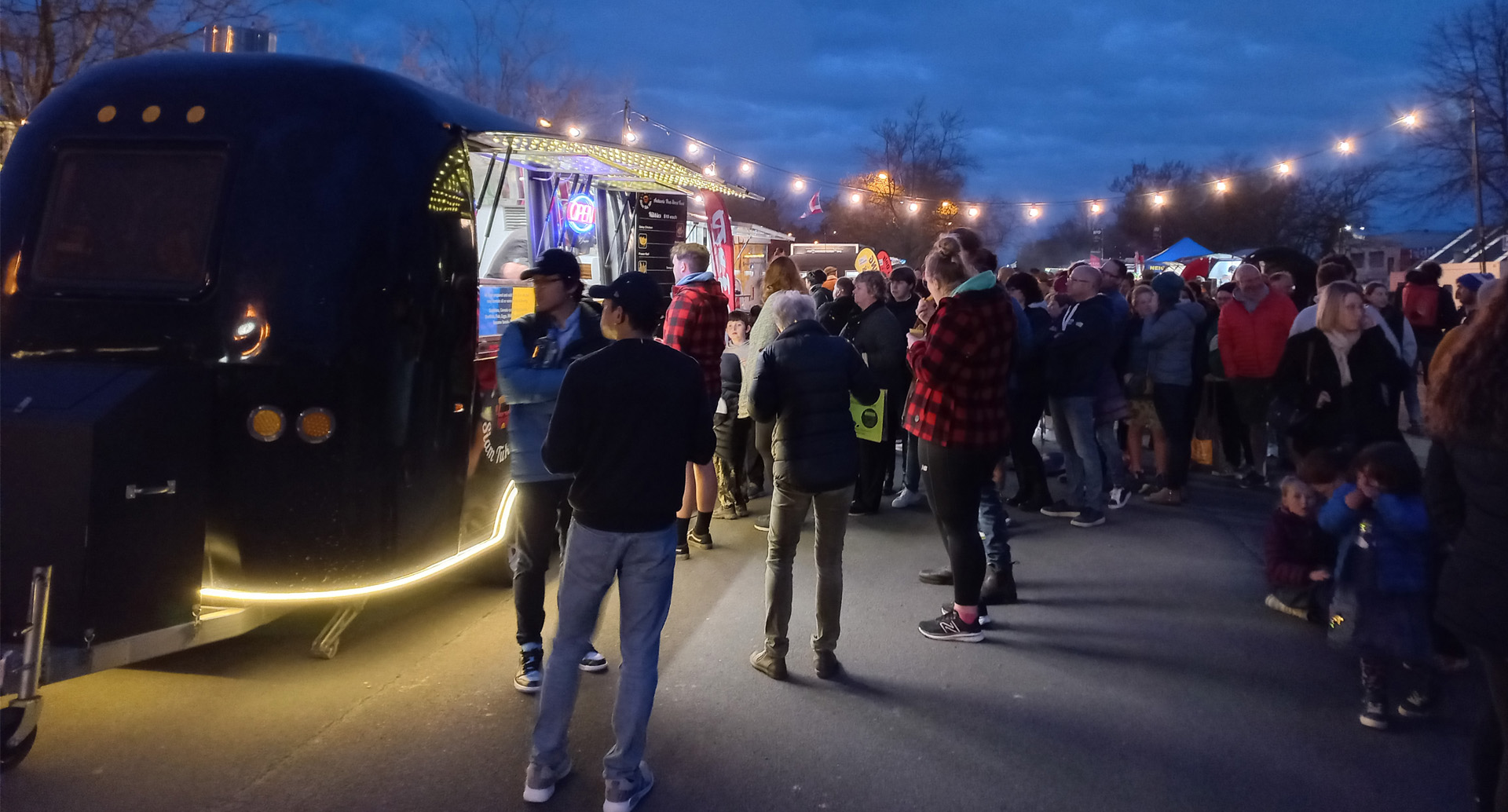 Crowds of hungry noodle-lovers thronged to the West Street car park on Saturday to sample a range of global flavours at the district's inaugural Night Noodle Market.
The event was hosted by the Mid Canterbury Newcomers Network and Ashburton District Council to observe the start of Welcoming Week and Multicultural Day.
Mercedes Walkham, Coordinator for Mid Canterbury Newcomers Network, said she was thrilled with the community's support of the event.
"It was such a wonderful way to say 'nau mai rā, glad you're here' to the people who have made Ashburton their home. With the wide range of nationalities taking part, I think the event gave people more appreciation of the rich mix of cultures that make up our Mid Canterbury community."
Council said the event was hugely successful, with organisers estimating that around 4000 to 5000 people attended over the course of four hours.
Group Manager Compliance and Development Jane Donaldson said it wasn't just the street vendors who were busy on the night.
"The five restaurants participating in the noodle market had a lot of customers through their doors, but we also saw diners spill over to other local restaurants as well, so we consider that a real win-win for Ashburton."
Event organisers say it's too early to say how and when the Noodle Night Market might return, but they'll be considering feedback from the event over the next few weeks.
"We've already had people asking us about when the next Night Noodle Market is going to be," Mrs Walkham said.
"We'd probably need to make any future event quite a bit bigger and invite more vendors, but having to cater for large crowds is a really good problem to have."
Share this article