New Kiwis welcomed in Ashburton citizenship ceremony
Published: 15 March 2023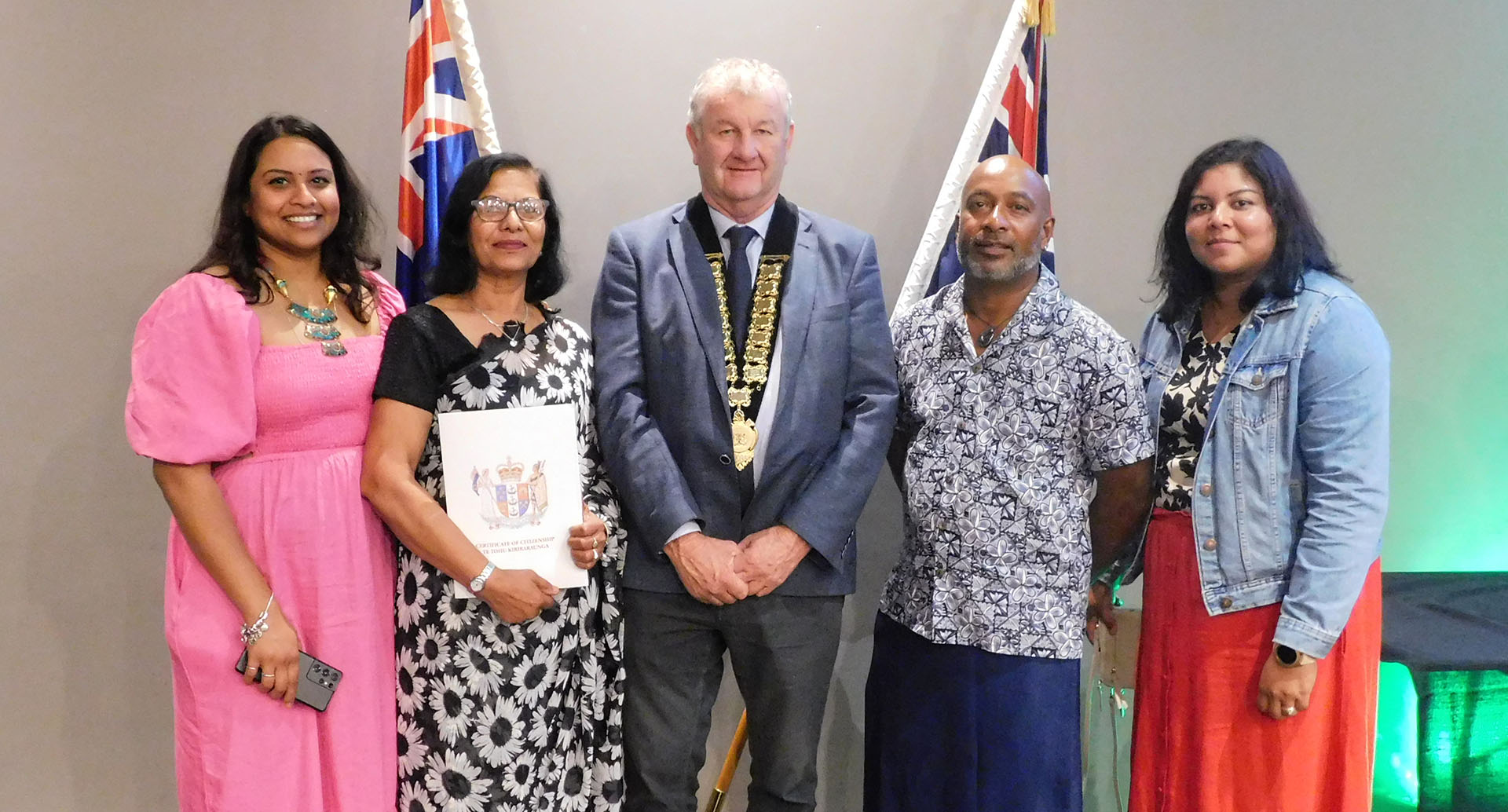 Share this article
Thirty-nine new Kiwis received their certificates of New Zealand citizenship at a special ceremony in Ashburton last week.
The 39 hail from 12 different countries: Israel, Russia, Philippines, India, Denmark, Fiji, Czech republic, Zimbabwe, South Africa, Slovakia, Samoa and United Kingdom.
Ashburton Mayor Neil Brown represented the Government at the citizenship ceremony, where the new Kiwis affirmed their allegiance to New Zealand before proud family and friends.
The ceremony also included video messages of congratulations from Governor General Dame Cindy Kiro and Internal Affairs Minister Jan Tinetti.
Mayor Brown said the new citizens had moved from all around the world to make New Zealand their home and he thanked them for coming to Mid Canterbury.
"The good wishes and support of the community are with them and we look forward to our new citizens spending many years in this district. Migrants play an important role in our workforce and enrich our own communities and society.
"It was also great to have the Ashburton Intermediate kapa haka group perform so beautifully on the night and with such confidence."
About 250 people have received their citizenship in the district over the past two years and last week's new Kiwis also left with a kōwhai seedling, the young tree representing their new life.
The ceremony was held in the Bradford Room at the Ashburton Event Centre.
Follow Us