New Awa Awa Rata Reserve toilets open
Published: 9 February 2023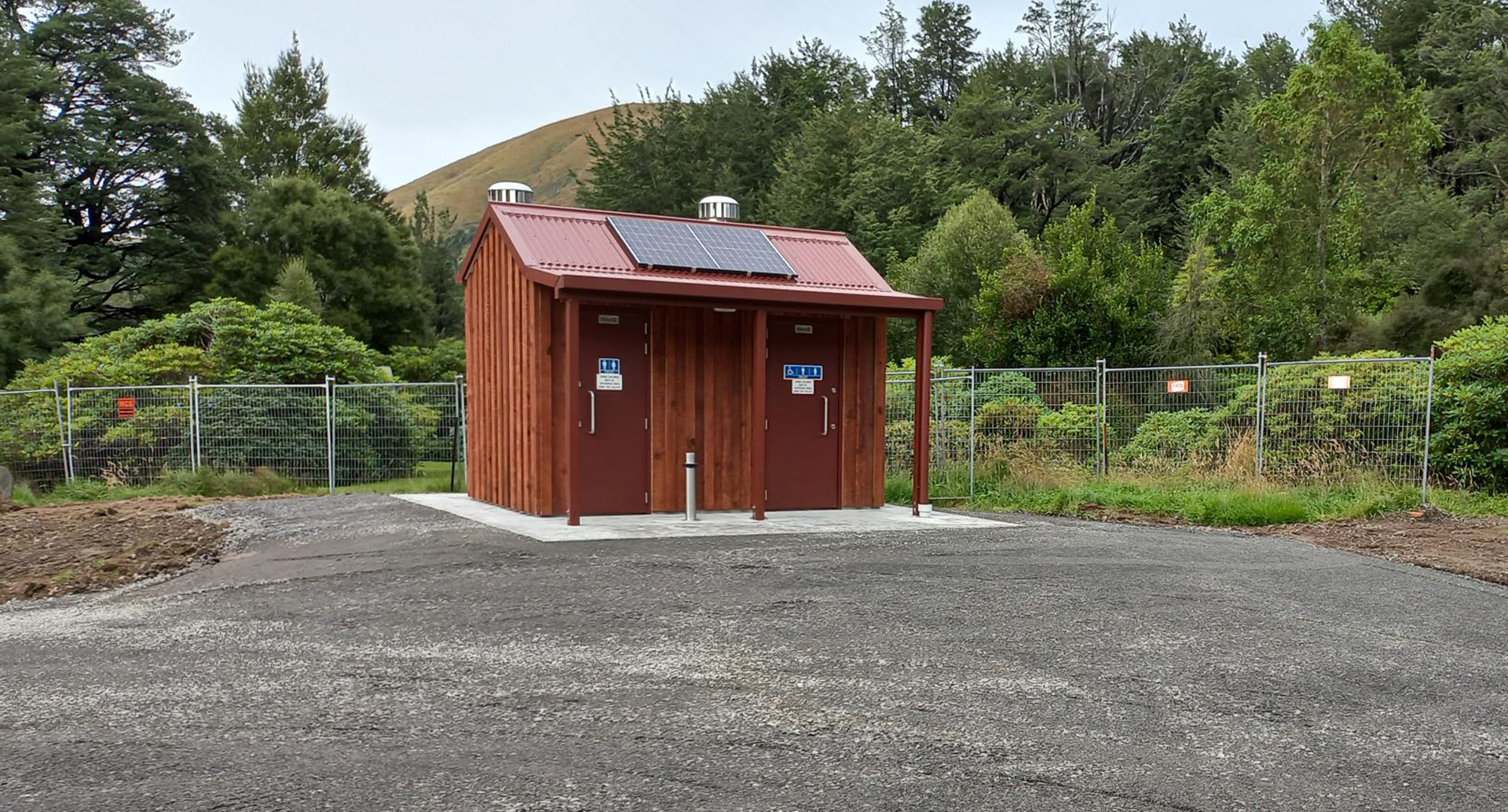 The new toilets at Awa Awa Rata Reserve are open for business.
The new environmentally-friendly two-cubicle block replaces an old facility that was struggling to cope with the number of people visiting the reserve, which is well known for its magnificent native bush and flowering rhododendrons.
There is still some groundwork to be completed at the site, and picnic tables to be installed; the old toilets have been closed and will be removed.
Another new toilet is being installed at Taylor's Stream, which is also a popular stop for tourists. It will be completed soon.
The new toilets are part of our ongoing upgrading of public conveniences and Council secured $158,000 from Government's Tourism Infrastructure Fund to cover most of the work.
Other new toilets are planned for Mayfield and Rakaia Gorge.
Share this article