Morning tea shout to mark students' progress at forklift training
Published: 2 June 2023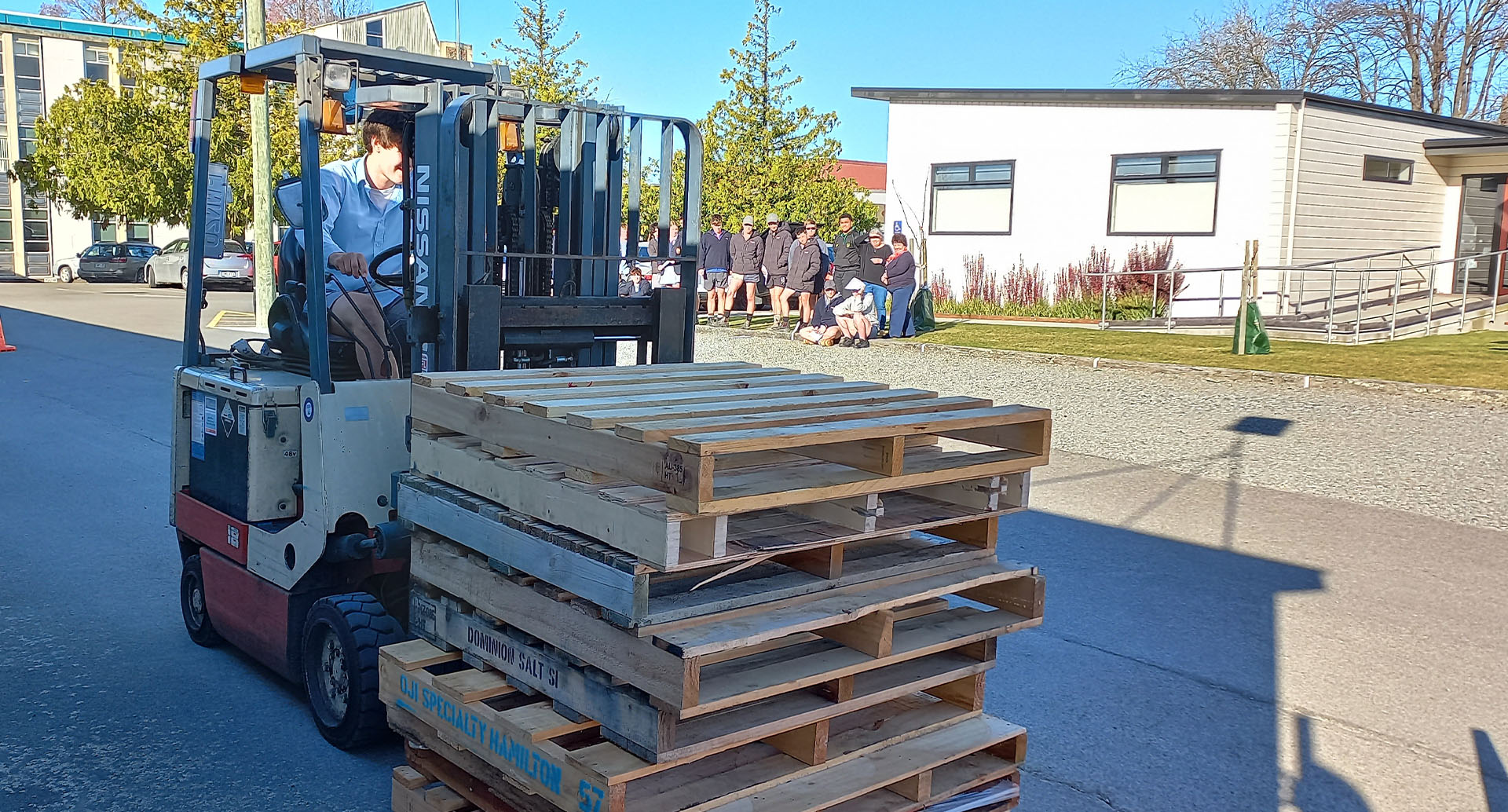 Sixteen local secondary school students have passed their first test in becoming proficient forklift operators, and Ashburton District Deputy Mayor Liz McMillan shouted them morning tea on Friday to celebrate.
The students came from Ashburton College, Mount Hutt College and the Ashburton Christian School and were taking part in a forklift operator training session organised by the Mayors Taskforce For Jobs Community Resilience Programme, a national programme in partnership with the Ministry of Social Development, helping teens into work or training.
The students spent Friday morning at Council, working through a theory workbook and then they practised their skills on a forklift kindly loaned by Ruralco.
Ashburton College Year 13 student Lachie, 17, said he worked after school and in the holidays for a steel cutting firm that would benefit from his new forklift skills.
He was looking forward to being able to undertake new tasks, using the forklift.
ProDrive instructor Brett Cowles said many of the students at the training session already worked after school in jobs where they could use a forklift, and other students saw it as a useful skill to have on their CVs.
"At the end of the day they will get a certificate and show they have started on their journey to learning to use a forklift, and we hope employers will keep training them as they progress."
The students spent two hours in the Council carpark off Havelock Street taking turns to drive the forklift.
Ms McMillan congratulated the students and said she hoped their forklift skills would help them secure a job when they left school. "There are plenty of opportunities in the district and I hope you can put your new skills to work.''
The training was organised by Council's youth coach Sharon Watson, as part of the Mayors Taskforce For Jobs Community Resilience programme.
As part of the programme, she has also organised training days for other students to learn first aid and barista skills, all with the aim of helping them into jobs and taking those training costs off employers.
About $12,000 has been provided by the Ministry for Social Development to run the three training days, which are being fully supported by Mayor Neil Brown and Ms McMillan.
The Mayors Taskforce For Jobs Community Resilience programme is a national initiative that uses the mana of local mayors to open doors for young people.
Students ready for their forklift training: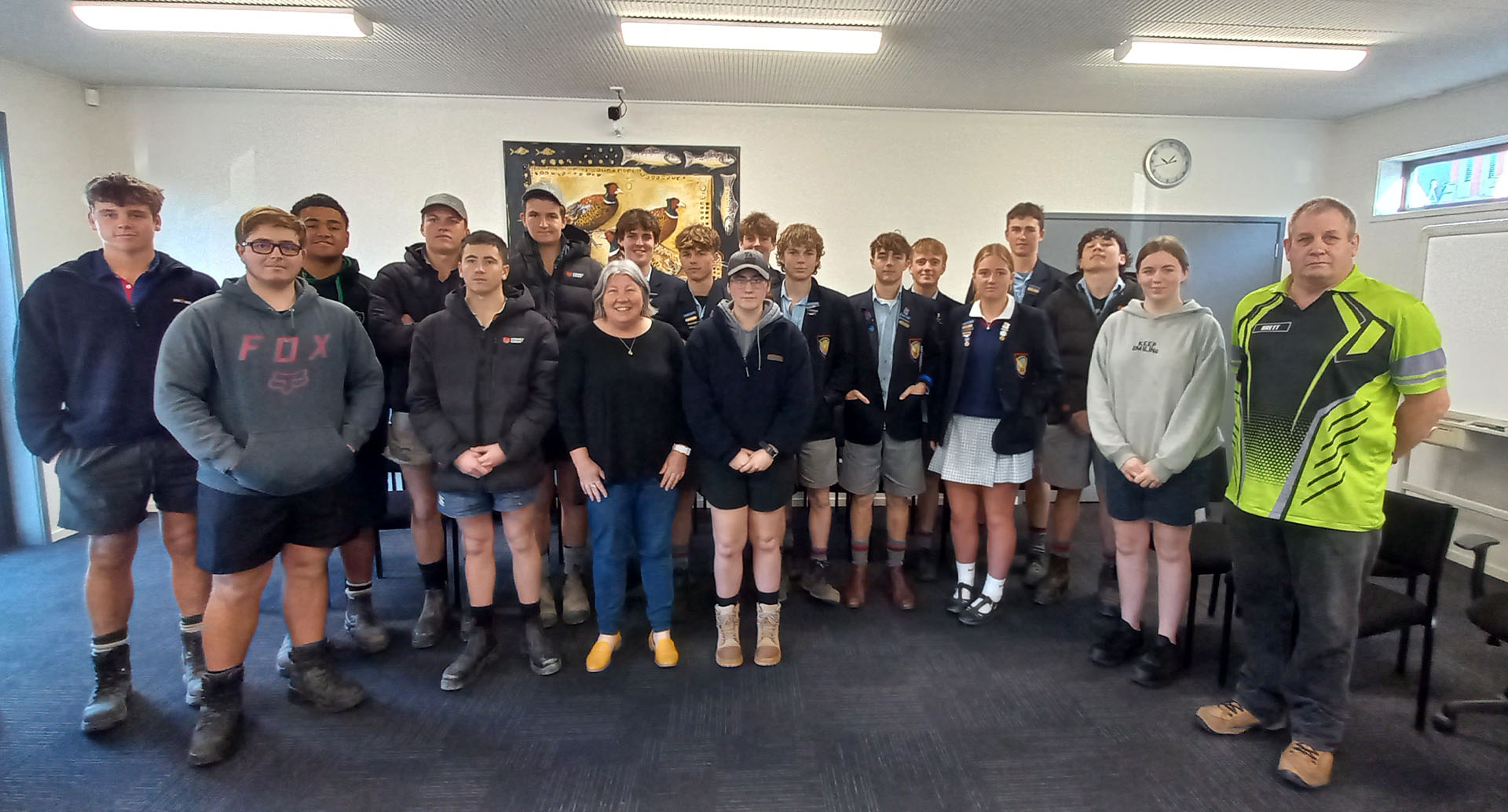 Share this article