Illegal dumping at Rakaia River causes concern
Published: 8 June 2023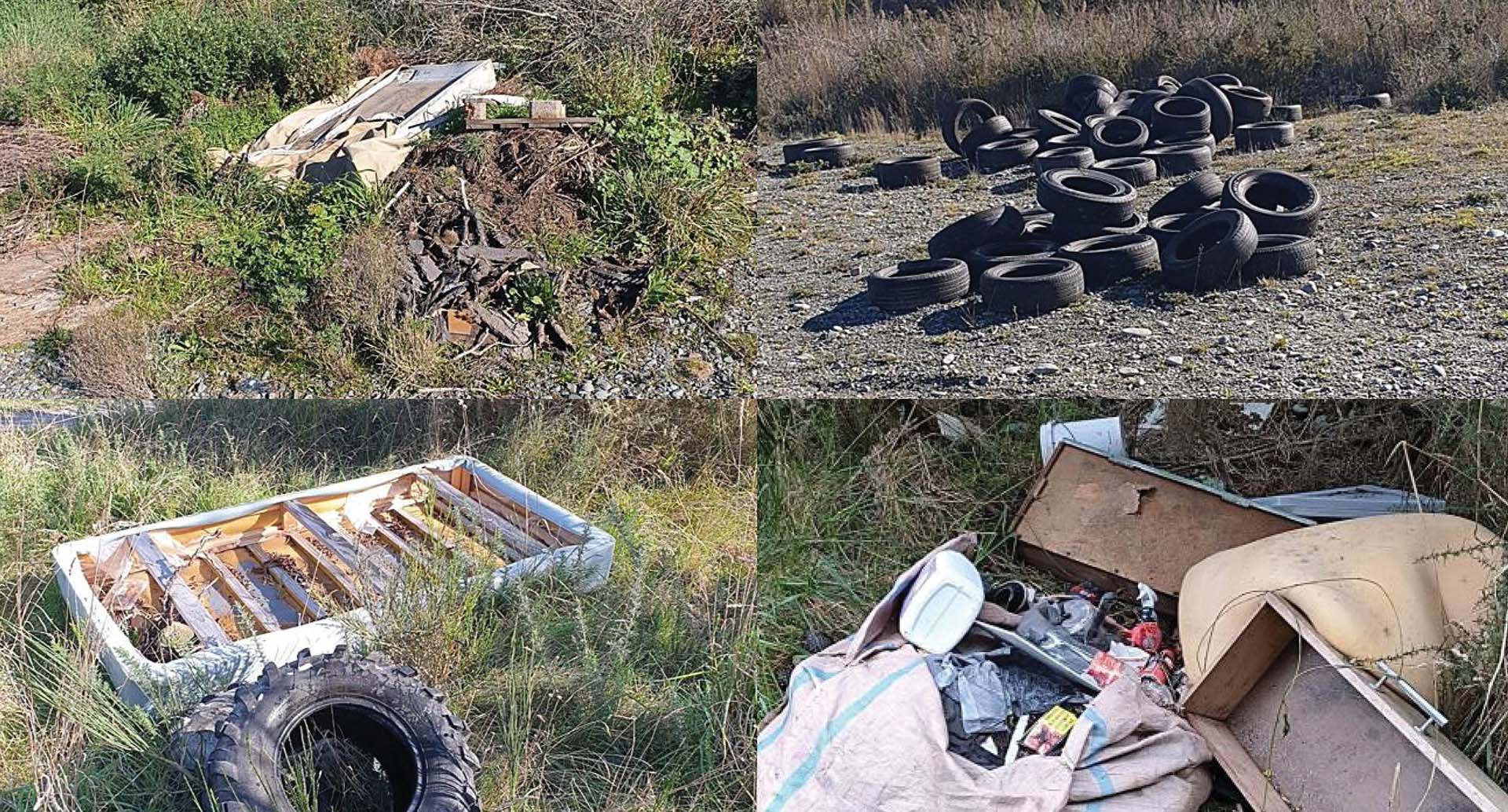 Council is appealing to members of the Rakaia community for help to stop illegal dumping around the Rakaia River bed.
One of the latest incidents involved 40 old tyres being left on the riverbank.
Infrastructure and Open Spaces Group Manager Neil McCann said Council had recently experienced a spate of illegal dumping, including household rubbish and also a bed and mattress.
"This behaviour is really disappointing as it costs ratepayers to clean up the area and dispose of the rubbish, and it is happening more frequently.
"We are encouraging people to report illegal dumping in the Rakaia River bed, or any place in the district, by using our Snap Send Solve app as this provides a geocode so the clean-up crew can find the location."
Mr McCann said Council is also interested in hearing from members of the public who see people leaving rubbish at the river, and encourages people to provide as much detail as possible to help identify the culprits.
Most of the recent spate has been at the river, near Rakaia township.
Where Council has evidence of illegal dumping, the offender can be fined $400.
The Rakaia Resource Recovery Park is open four days a week and a load of waste up to 40kg costs just $7 to dump. People can recycle material for free, and leave electronic waste like televisions and computers without cost.
The Rakaia facility is open Monday 10am-12pm, Wednesday 3.30pm-5.30pm, Friday 2pm-4pm and Saturday 9am-3pm.
Share this article