Get ready to Drop, Cover and Hold
Published: 22 September 2023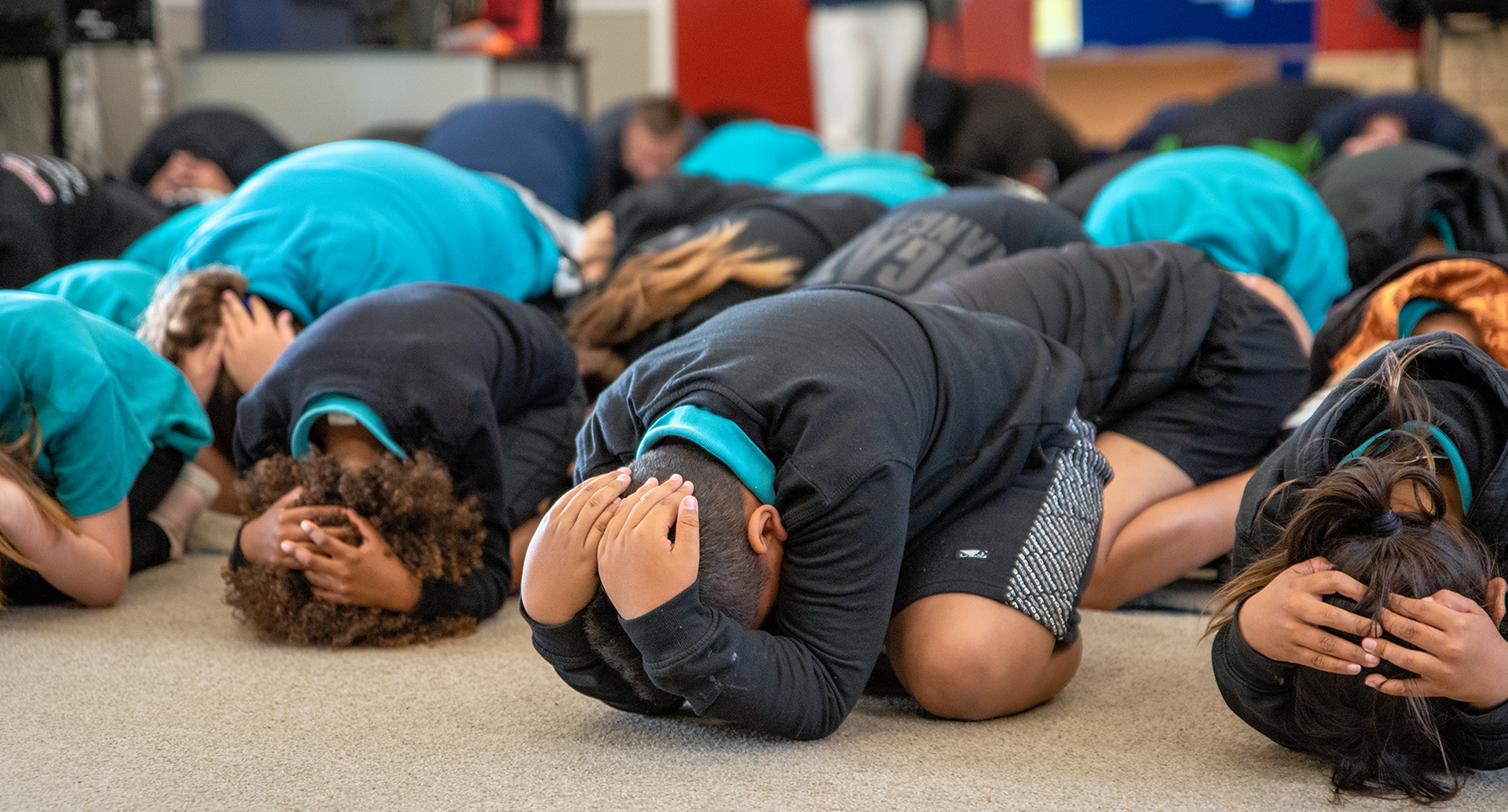 Schools, businesses, families and individuals in the Ashburton District are being encouraged to take part in the New Zealand ShakeOut 2023 next month.
ShakeOut is a national earthquake drill where people are encouraged to Drop, Cover and Hold all at the same time - 9.30am on Thursday 19 October.
Drop, Cover and Hold stops you being knocked over, makes you a smaller target for flying and falling objects and protects your head, neck and vital organs.
You can prepare in advance by identifying a safe space, like under a strong table or next to an interior wall, to take refuge in a quake. Being prepared and having supplies on hand for several days is also part of advance planning.
If you are driving when an earthquake happens, pull over to a clear location, stop and stay there with your seatbelt fastened until the shaking stops. If you are in bed, stay there.
Council Compliance and Development Group Manager Jane Donaldson said earthquakes were in the top five emergency risks for the district.
"While we can't predict when earthquakes will occur, scientific research has shown that the South Island's alpine fault has a regular history of producing large earthquakes, and the next one is likely in our lifetimes."
People who live along the Mid Canterbury coastline can also use the ShakeOut to think about what they would do in the event of a tsunami.
The district's tsunami zones were revised last year and residents can see the evacuation zone maps online here to see how they would be affected.
Council had an important role in civil defence emergency management as part of a Canterbury and national response team, she said.
"It's important that everyone knows what to do and how to protect themselves, and these national drills help share important information. We encourage everyone who can to take part in next month's drill. Knowing what to do can save lives."
Sign up for the ShakeOut at getready.govt.nz/involved/shakeout
Share this article