Couch to Wellness: New activity goals
Published: 20 September 2023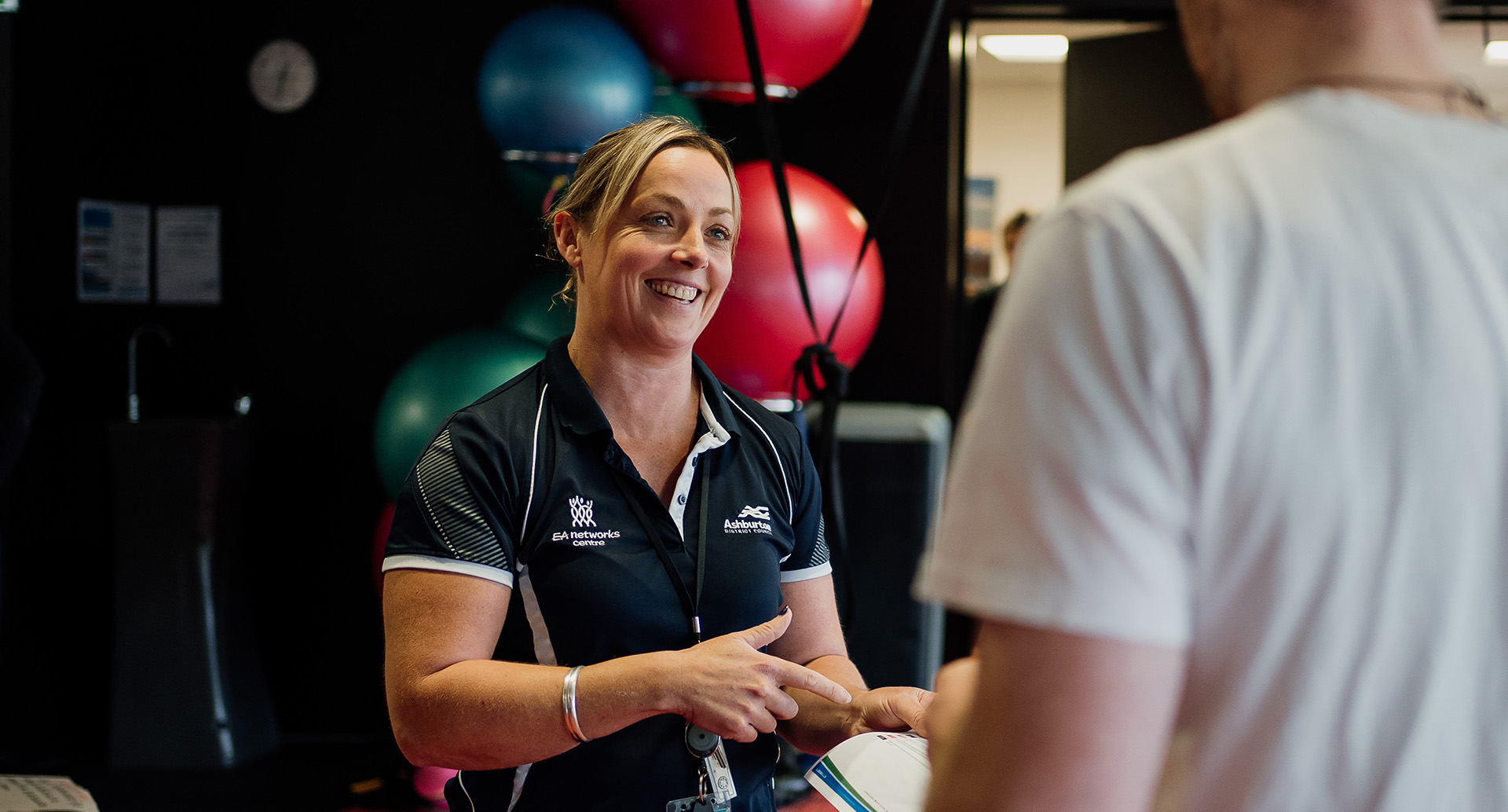 Couch to Wellness is the name of a 10-week pilot programme starting at EA Networks Centre next month to encourage not-so-active residents to lead healthier lifestyles.
Sport and Recreation Manager Richard Wood said the free community programme is aimed at those who have not been active, for whatever reason, and would provide a space where exercise is used as a form of medicine.
"Sometimes health issues like long-term injuries, obesity, high blood pressure or diabetes can stop people being active and this regular weekly programme is about being active and incorporating mobility, stability, strength and endurance into people's lifestyles.
"There's also the added benefit of fostering community bonding, knowledge and just being in a really positive and inclusive environment."
The pilot programme starts on 13 October has been promoted to GPs and other local health and wellness providers, who can refer patients, and it is also available to anyone in the community.
"We're happy for people to self refer as well, as we want to help as many people in our community as we can be more active," Mr Wood said.
The programme will be delivered by qualified staff, who have experience running programmes for those dealing with cancer, respiratory conditions, and strength and balance problems.
Instructors will conduct a thorough health screening and assessment before participants join and again at the end of the programme so they can leave with personalised support and guidance.
"We're really excited to be running this programme and helping our community break down the barriers to participation in physical activity.
"Prescribed exercise, especially in fun and positive company, can improve people's lives."
Couch to Wellness:
Fridays at 9am
Starting 13 October
Duration – 10 weeks
Ending 22 December
Cost – Free
If you want to enrol in the pilot programme, contact our team at EA Networks Centre.
Share this article