Larger alcohol ban areas proposed for Ashburton and Methven
Published: 17 March 2023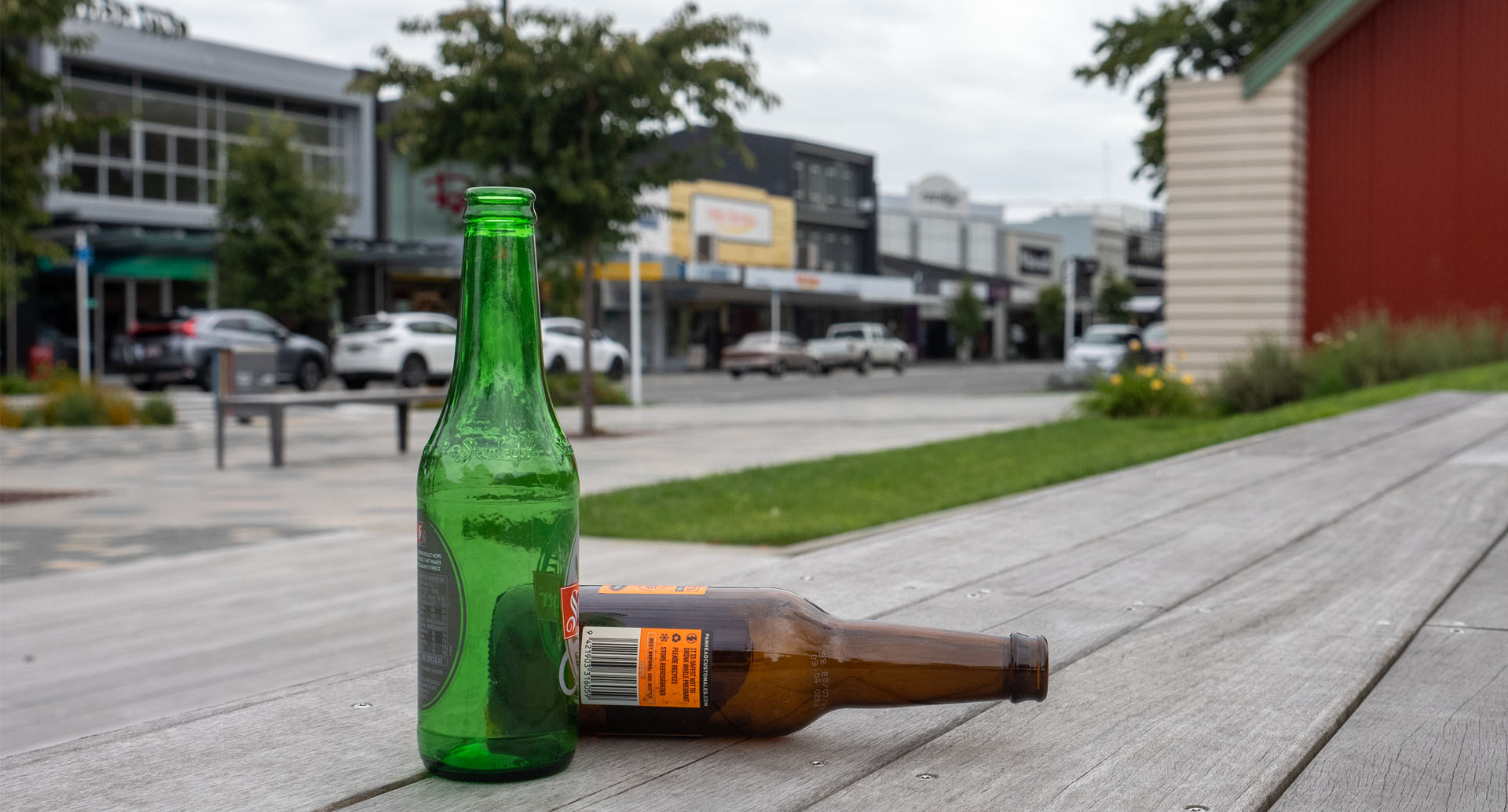 Expanded alcohol ban areas in Ashburton and Methven could be on the cards, as Ashburton District Council asks for public feedback on its draft Alcohol Control Bylaw.
The bylaw was first adopted in 2018 to help reduce the risk of alcohol-related offensive behaviour, disorder and crime through banning the drinking and possession of alcohol in certain areas in Ashburton and Methven between the hours of 9pm and 7am.
Council's Compliance and Development Group Manager, Jane Donaldson, said the bylaw has been working well, but there was a need to expand the ban areas to account for recent town development.
"The feedback we've heard certainly suggests that the ban areas have proven effective at reducing alcohol-related incidents in our town centres and helped to improve public safety.
"It's been five years since the bylaw was adopted and we've seen a lot of growth in Ashburton since then, so it makes sense to review the boundaries of the ban areas."
Council was proposing to add three 'blocks' to the Ashburton alcohol ban area. These included the area around the new retail River Crossing development, the block between Cass, Tancred, William and Moore Street, and the block opposite the rail footbridge on East Street at the north edge of the town centre.
Ms Donaldson said that Council staff had engaged with local police and health agencies who had provided direction on the changes.
"All of these areas contain licensed premises in close proximity to large carparks or public areas which can make them prone to alcohol-related issues.
"This bylaw gives police a tool to intervene early when they see behaviour that has the potential to spiral into something more serious."
In Methven, the Council with the support of the Methven Community Board was proposing to slightly extend the alcohol ban area to include a loop of Mackie Street where it connects to Methven Chertsey Road.
"The current ban area cuts through the middle of properties, so we'd like to extend it to the nearby road which will make the boundary a lot clearer for residents and visitors,"
Ms Donaldson said.
She encouraged people to read through the consultation material and have their say.
"Preventing alcohol harm needs the whole community to work together, we encourage people to have a look at our proposed changes and share their thoughts with us."
More information along with maps of the proposed changes and an online submission form can be found at ashburtondc.govt.nz/haveyoursay. Submissions close 5pm, Sunday 16 April.
Share this article