Tsunami evacuation zones updated following new scientific modelling
Published: 7 November 2022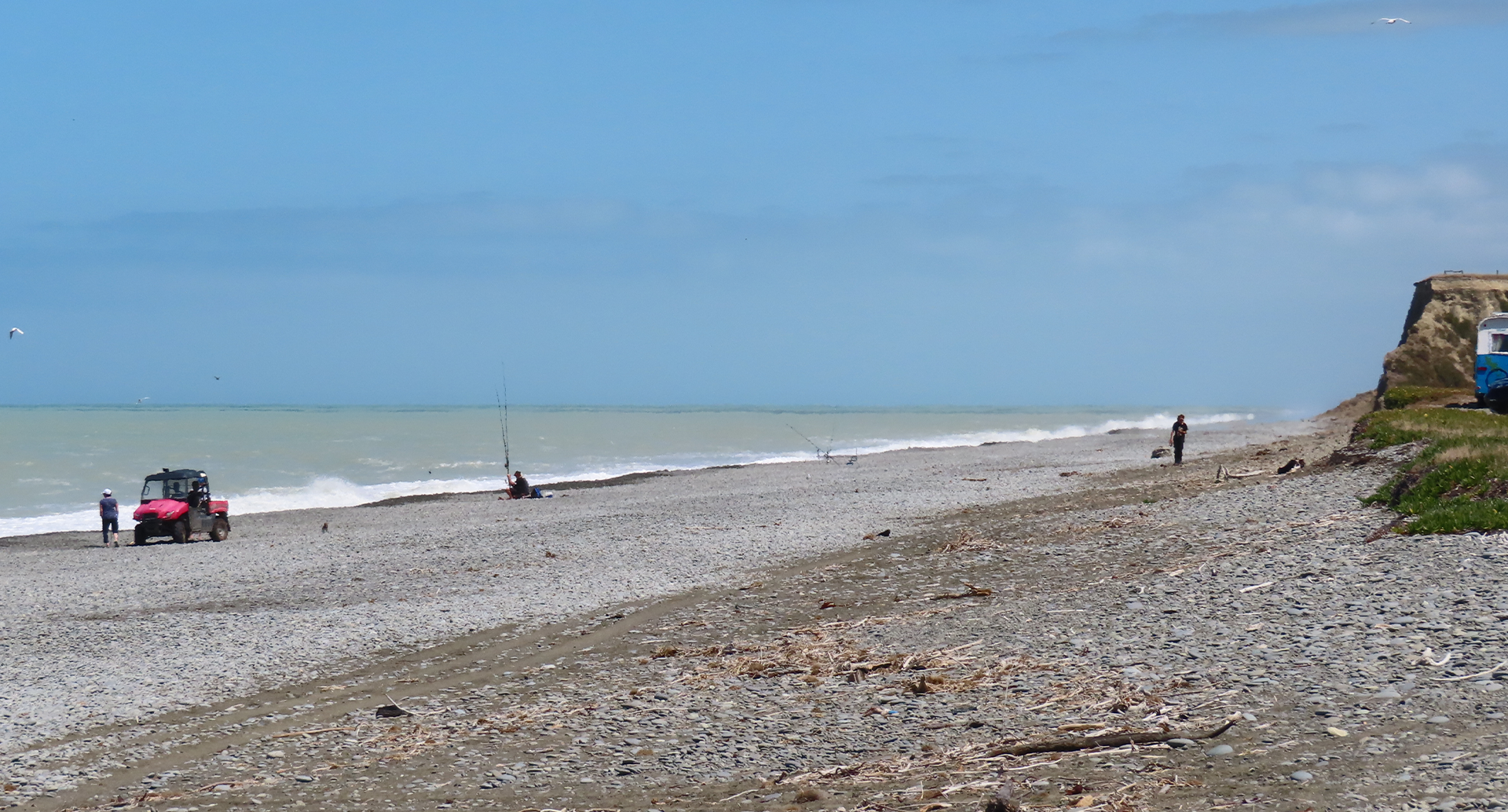 Share this article

The Ashburton District Council has released updated tsunami evacuation zones after scientific modelling showed new areas that could be flooded in some worst-case tsunami scenarios.
View a map of the new evacuation zones.
The modelling was commissioned by Environment Canterbury and has already been completed for many other parts of Canterbury. In the Ashburton District, the changes are relatively minor with around 10 new properties included in the revised zones. Settlements such as the South Rakaia Huts, Lower Hakatere Huts and North Rangitata Huts were already located within existing tsunami evacuation zones.
Jane Donaldson, Strategy and Compliance Group Manager, says most of the newly included area is rural land rather than homes, however the Council still encourages people who live or spend time near the coast to familiarise themselves with the updated evacuation zones.
"Coastal residents should search for their address on our website and see if any of their property is within a tsunami evacuation zone," says Ms Donaldson. "These events are rare, so people don't need to be alarmed, however they should have a plan for what to do if they need to evacuate."
The Ashburton District has two tsunami evacuation zones: red and orange. The red zone is most likely to be affected by a tsunami and includes estuaries, river mouths, and beaches where a tsunami of any size could cause strong currents and surges in the water.
The orange zone is less likely to be affected by a tsunami than the red zone and includes areas of land that could be flooded in a large tsunami.
Ms Donaldson says that people in the red and orange zones need to evacuate immediately if they feel a long or strong earthquake, or receive an official tsunami warning.
"Our message hasn't changed, if you feel an earthquake that is long or strong, get gone," she said. "There may not be time for an official warning, so once the shaking stops, head immediately inland until you're outside of the evacuation zones."
Helen Jack, Senior Scientist - Natural Hazards at Environment Canterbury, says the likelihood of a tsunami being created close to Ashburton's coast is small, and the biggest tsunami threats for the Ashburton District are those created by large earthquakes on the Hikurangi or Kermadec subduction zones (to the east and north of the North Island), the Puysegur subduction zone (to the south of Fiordland), or by large earthquakes off the coasts of Central or South America.
"These tsunami evacuation zones represent an 'envelope' around many different possible worst-case tsunami scenarios," says Ms Jack. "Most tsunamis will only affect the beach and river mouth areas in the red zone, but occasionally we may experience a larger tsunami that could inundate parts of the orange zone."
Ms Donaldson says residents in the affected areas can expect to receive more information in their mailbox shortly and tsunami evacuation signage at coastal locations will be updated.
Ashburton Civil Defence Emergency Management will also work with coastal communities to update their local response plans as required.
"Many of our coastal settlements already have good plans for warning and protecting their communities from natural disasters," says Ms Donaldson. "These can include phone trees or local fire sirens, so if you live in one of these areas, make sure you know what your community has in place."
She says as with other natural hazard information, the tsunami evacuation zones will be reflected in Land Information Memoranda (LIMs).
A map of the new evacuation zones and further information can be found at ashburtondc.govt.nz/tsunami
The multiple scenario tsunami modelling was commissioned by Environment Canterbury (ECan) and undertaken by GNS Science. The modelling report can be viewed on ECan's website.
TImaru and Waimate District Councils are also releasing revised tsunami evacuation zones today.

Tsunami Safety Tips:
Long or strong, get gone – if you feel a rolling-motion earthquake for longer than a minute or a strong earthquake that makes it hard to stand up, you need to leave. When the shaking stops, head immediately to the nearest high ground or as far inland as you can.
Be prepared – emergencies can happen anytime, anywhere. Check out getready.govt.nz for tips to make sure you're prepared.
Have a plan – have an evacuation plan and escape route for your household, including pets. Think about where you would go and, if possible, make arrangements with family or friends who live outside the tsunami zone to stay with them if you need to evacuate.
Stay Informed – check official Civil Defence sources for up-to-date information. These include the websites and social media pages of Ashburton District Council and Canterbury Civil Defence Emergency Management, and local radio stations.
Follow Us