Come on over to Tinwald pool, the water's warm
Published: 30 November 2022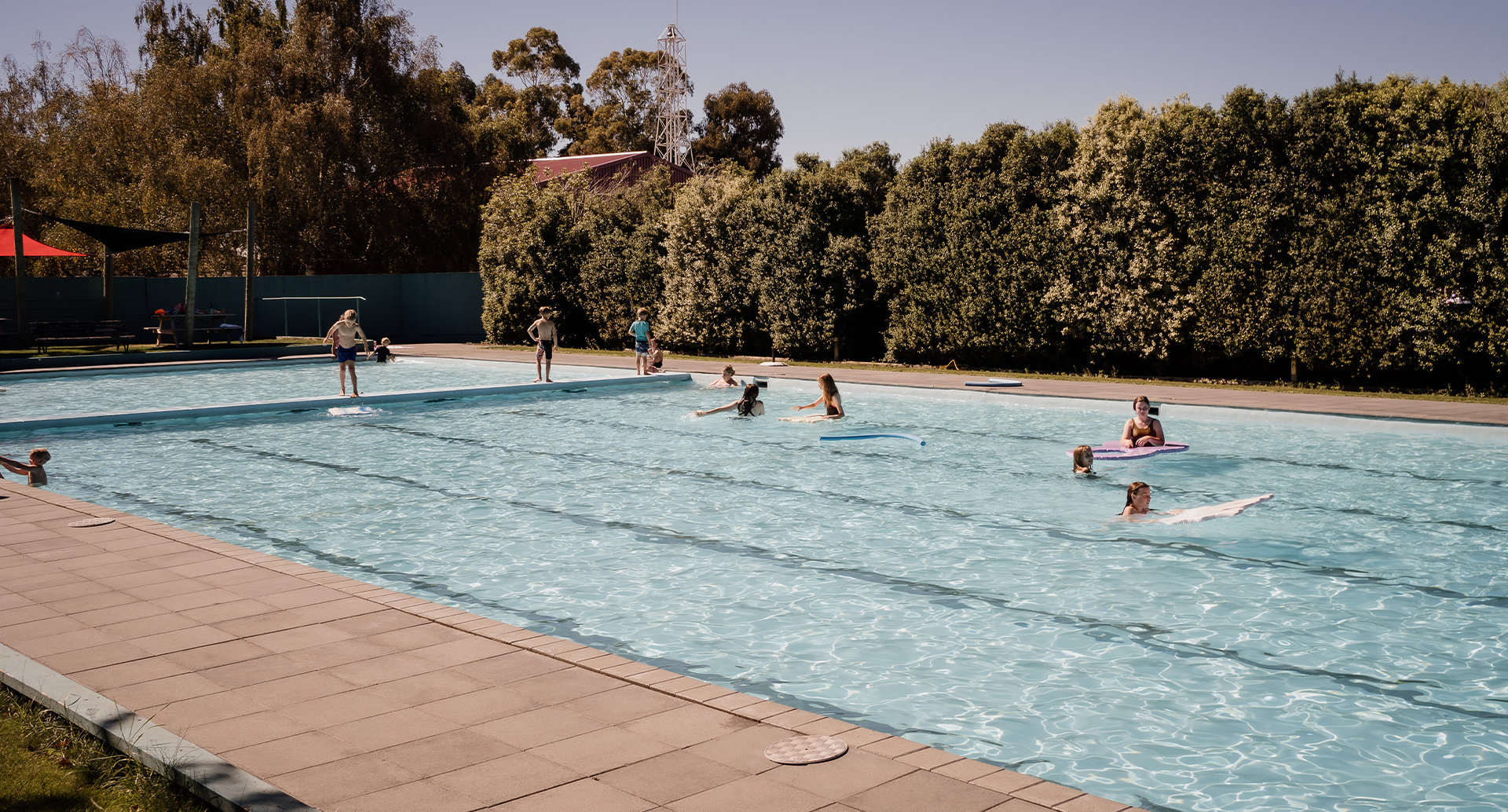 Share this article
The Tinwald pool opens on Saturday, ready for another summer of outdoor swimming and water fun.
The pool, in the Tinwald Domain, will be staffed by lifeguards and will be open every day of the week, except public holidays, until about March.
Weekend hours are 12pm-7pm, and 4pm-7pm weekdays during term time, moving to 12pm-7pm during the week once school holidays kick in.
The facility has two pools – one 25 metres long and 1.2 metres deep, and a smaller shallower pool about 13 metres long for smaller children to play in. A wall in the middle divides the two pools.
The pool is an arm of the EA Networks Centre and centre manager Richard Wood said staff had been flat out preparing it for another summer.
"There's been a pool in the Tinwald Domain for well over 100 years and the current one was remodelled in the 1950s. We've been able to keep her ticking along with some regular TLC and people really enjoy swimming there because it's an outdoor pool.
"Another bonus is that we don't completely rely on the sun and we heat the water a bit, so it's a very pleasant swimming environment whether you're doing a few laps or just splashing around having fun. We're really looking forward to seeing everyone."
Swimming at the Tinwald pool costs $3.50 for a child (5-17 years) and $4.50 for an adult. Swimmers can also buy a concession card, which reduces the cost over 10 swims - $31.50 for a child and $38 for an adult.
The pool also has picnic areas that border the pool deck, so families can bring their own food if they want, though the pool shop is fully stocked with a range of drinks and snacks and aquatic accessories.
Follow Us