Testing regime keeps close tabs on drinking water
Published: 13 May 2022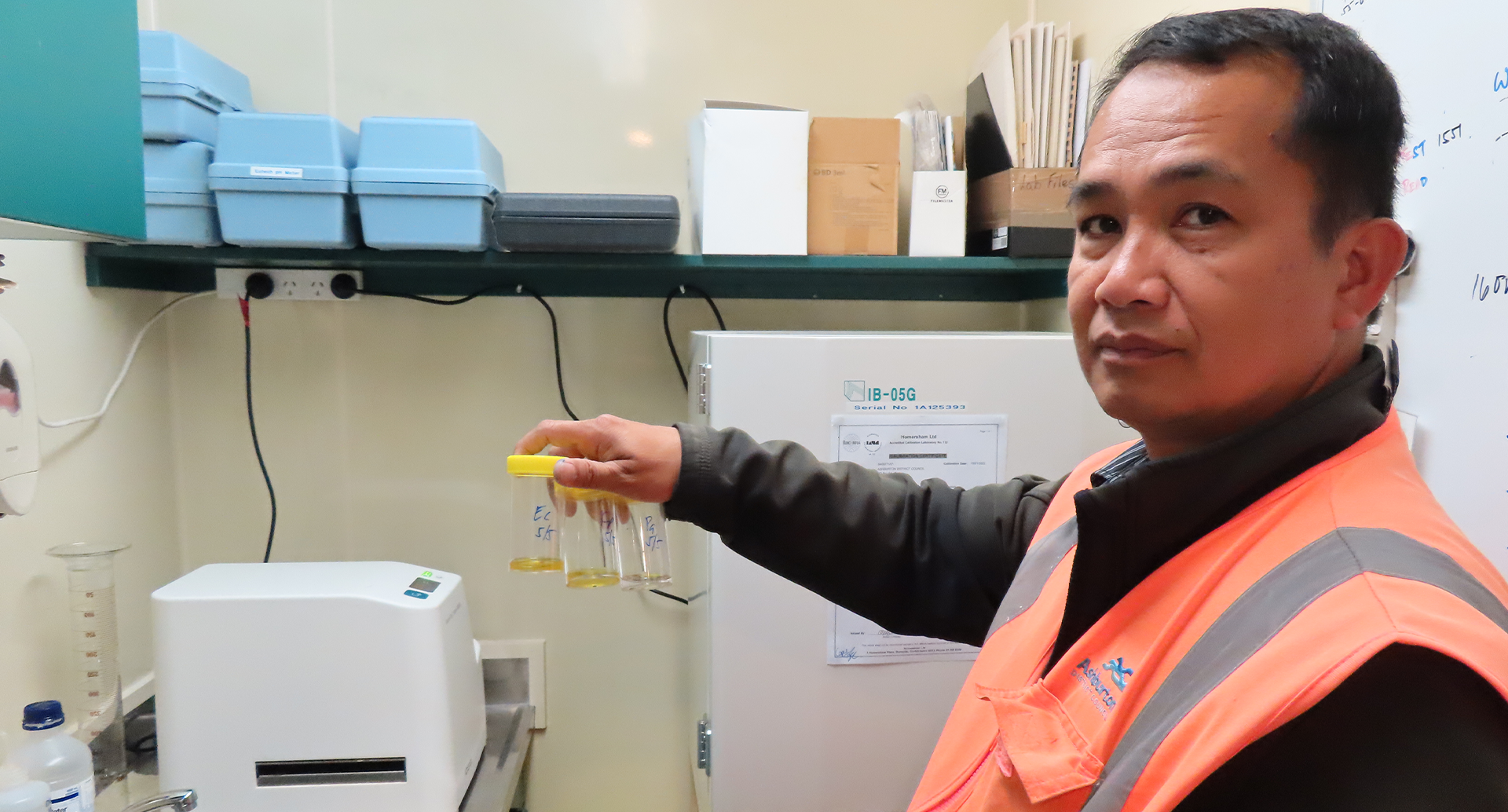 Share this article
Ashburton District Council monitoring officers travel hundreds of kilometres every week taking samples from water treatment plants and bores around the district to check water quality.
Samples are collected regularly from water supply networks and water treatment plants including the Ashburton, Methven and Rakaia townships as well as nine other smaller community supplies.
The frequency of testing ranges from daily on the Ashburton supply, twice per week at Methven and Rakaia, and weekly on the smaller supplies – all as required by standards set by the drinking water regulator Taumata Arowai.
The water is sampled for E.coli and Total Coliforms and field readings are collected for chlorine, pH and turbidity. Additionally, regular chemical samples are also collected, including monthly nitrate-nitrogen samples from all supplies.
The E.coli and Total Coliform samples are tested in the council's in-house laboratory; this test involves samples being placed in an incubator for 24 hours, meaning results are available the following day. Any positive result is investigated to see what caused the problem, and fixed.
Chemical samples which are less time sensitive are sent away to an external lab for testing. Currently Council uses the Eurofins Rolleston lab for this analysis.
At the time of E.coli sample collection, field readings for chlorine, pH and turbidity are also taken. These are collected using portable field instruments and confirm the treatment process and water networks are performing as expected.
While the focus on water quality has historically been testing after it leaves the bore or plant, new online technology to be installed in the coming year will automatically test raw bore water and treated water, and send the results electronically to Council. Any issues will be picked up in real time, not the next day.
Council operates 12 water supply schemes, servicing about 70 per cent of the population. The Ashburton scheme is the biggest, with more than 200km of pipe supplying about 19,000 people. Methven's supply is the next largest, with 1700.
Infrastructure Services Group Manager Neil McCann said ensuring the safety of drinking water was an important job and part of Council's duty to comply with standards, ensure adequate supply and monitor scheme performance.
Follow Us