Save the dates for our Christmas lights festival
Published: 28 September 2022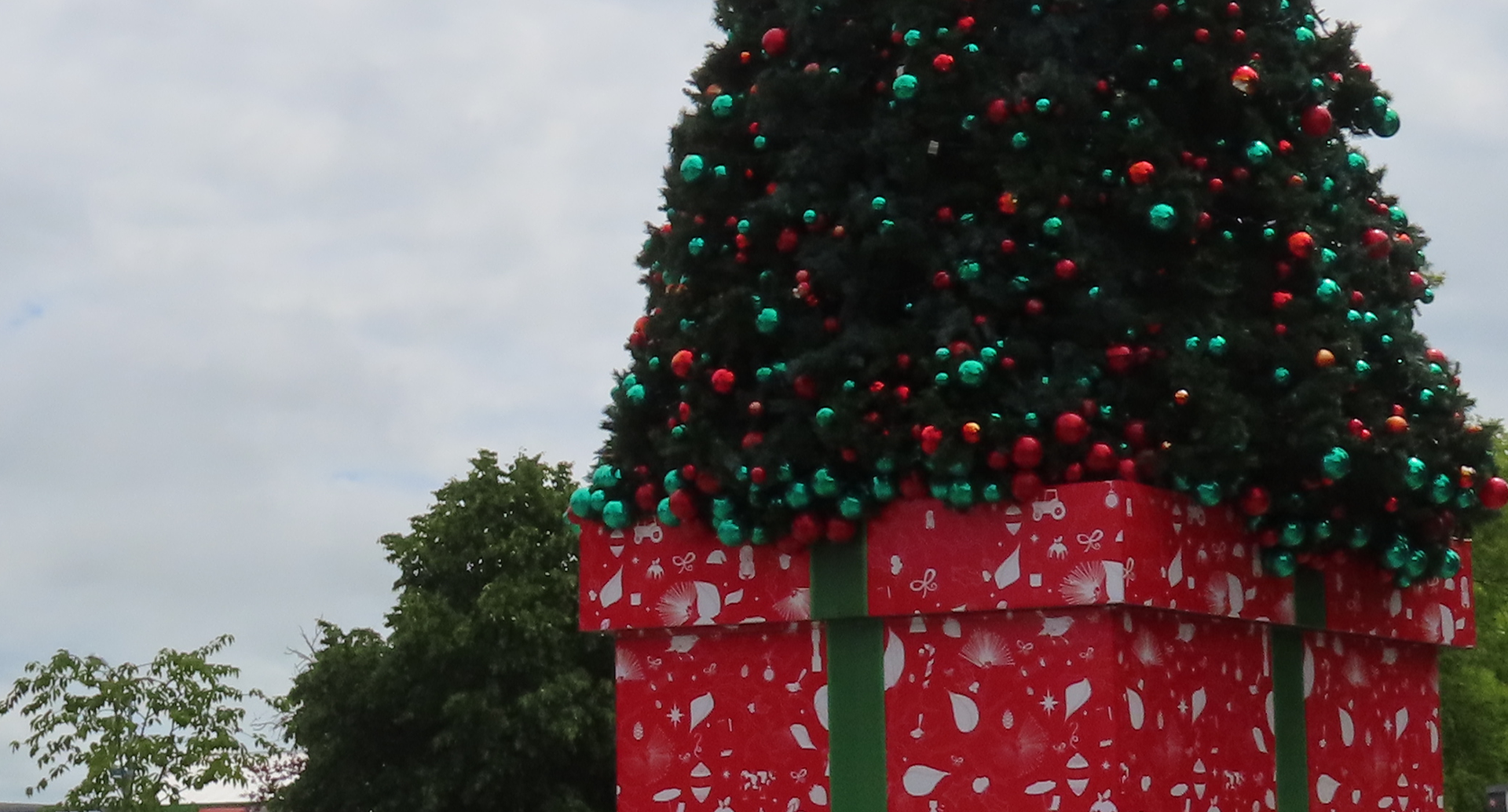 Share this article
Put a ring around Friday 2 December on your calendar, it's the night Ashburton's Christmas tree will be officially lit up.
Council has begun preparing for the annual Nights of Lights Festival, which begins with Light Up the Night on 2 December. The Christmas tree will again be positioned on the East Street green opposite Burnett Street and be able to be enjoyed by all those in the central business area throughout the festive season.
The festival will also include a movie night on Saturday 17 December and buskers in the CBD on Friday 23 December and Saturday 24 December.
Community Services Group Manager Steve Fabish said it would be Council's sixth year running the event and it was great to be planning a large community celebration without the worry of Covid-19 restrictions.
"Light Up the Night will be all about connecting as a community, with lots of entertainment and Christmas carols. We are looking forward to our rejuvenated CBD really being a festive and welcoming place this Christmas."
Council staff are also working towards the first citizenship ceremonies that will happen in the post-traffic light environment.
Mr Fabish said ceremonies were planned to take place at the Ashburton Event Centre on 12 October and 6 December, and invitations had been sent out to 30 new citizens from 2022 and to people who did not attend a ceremony in 2021.
"The Department of Internal Affairs removed the requirement for new citizens to attend ceremonies during Covid-19, and as a result 147 people did not attend a ceremony. Many were disappointed at being unable to attend so the events team has invited them too.
"They already have their certificate of citizenship but will be presented with a gift from the mayor welcoming them as a citizen.
"We're really looking forward to seeing everyone as this is an exciting, and often emotional, step in their journey to becoming Kiwis."
Another large group event will be the annual apprenticeship ceremony in November. This recognises members of our community who have successfully completed an apprenticeship in the past year.
Mr Fabish said Council was also pleased to be attending other big community events, including as an exhibitor at the Ashburton A&P Show on 28 and 29 October.
Follow Us