Roading contractors are full steam ahead
Published: 21 November 2022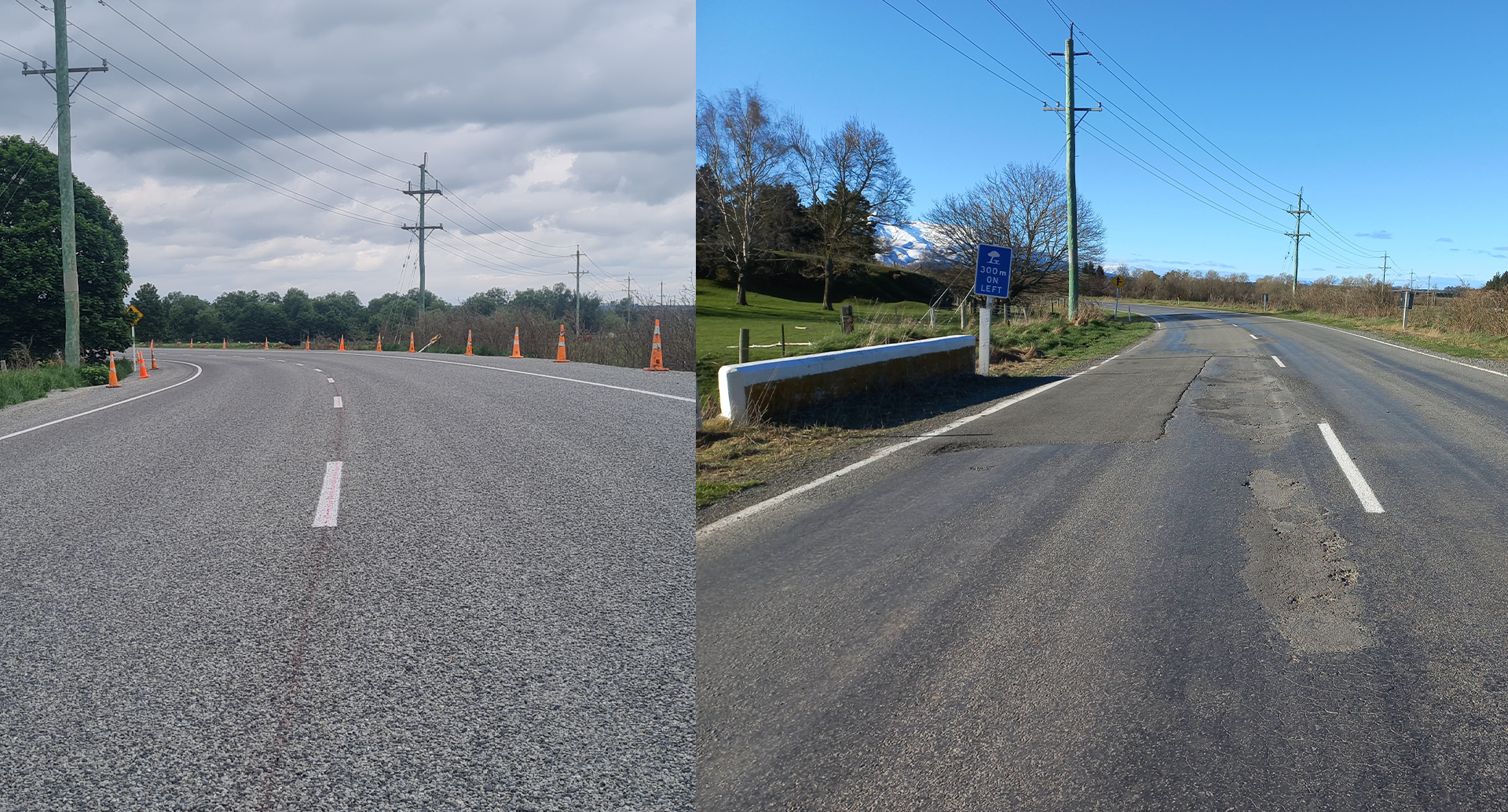 Share this article
Roading contractors working for the Ashburton District Council are wrapping up the reconstruction of a 2.3km section of Arundel Rakaia Gorge Road between Mount Somers and Staveley, with three other roading projects also due to be completed before Christmas.
Fulton Hogan sealed the final 500m of the Arundel Rakaia Gorge Road section last week.
Infrastructure Services Group Manager Neil McCann said: "That project has pretty much run to schedule and we also have HEB working on another section of Arundel Rakaia Gorge Road south of Mayfield. There remains about 1.6km to reconstruct and seal there, and that should be completed in the week before Christmas."
Work began recently on another section near Pudding Hill which should be finished mid-December.
Mr McCann said detours had been in place during construction and that each section of road would re-open fully after the work was finished.
ACL has also just started reconstruction of a section of Ashburton Staveley Road, east of Ashburton Forks and that should be finished around the first week of December.
"All sites were programmed to be completed before the Christmas holidays and we're pleased to say we are currently on track to meet this deadline. This means that a number of our most potholed sections of road will be fixed in time for the Christmas holidays, when traffic volumes increase significantly.
"When you add it all up, a total of 6.7km of road will be done before Christmas, at a cost of around $1.9 million."
Reconstruction involves digging out the failures, replacing them with strong river gravel, then building a new pavement with basecourse and chip seal.
Mr McCann said the network was continuously being assessed to ensure the roads most in need were fixed first, given the limited resources and money available.
"We are reconstructing 37km over the next three years and making good progress on the roads selected by our engineers as top priorities because of their condition."
Meanwhile, work to install new guard rails on the Rangitata Diversion Race bridge on Pudding Hill Road, near Methven, is on track and due to finish before Christmas.
The kerb extension for the bridge is complete and the shoulder of the road has been constructed and chipsealed. The last phase is to remove the old timber rails and replace them with the galvanised steel rails.
The $300,000 project will provide guard rails that offer more protection and help keep vehicles on the bridge in the event of a crash.
Follow Us