Loos with views? New toilets for scenic spots
Published: 23 November 2022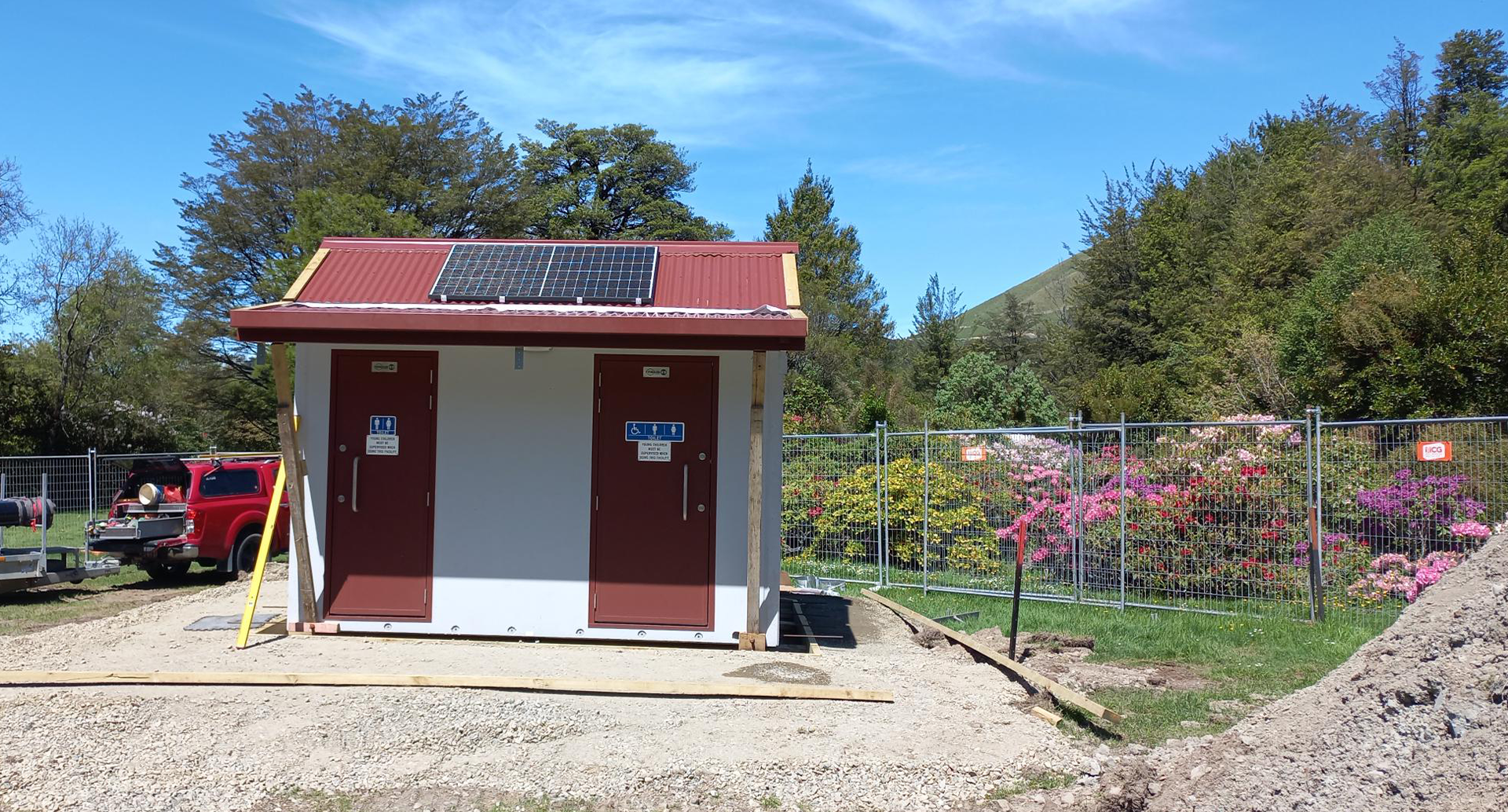 Share this article
Thousands of visitors who drive to Awa Awa Rata Reserve to view its magnificent native bush and flowering rhododendrons will soon be able to use new public toilets, designed to be in harmony with the idyllic spot.
The reserve's aging toilet facility was not coping with the number of people wanting to use it and is being replaced by an environmentally-friendly dry vault toilet, with one single cubicle and one with wheelchair access.
The new block has been lifted into place and contractors are now creating a concrete apron around it and fixing battens to the exterior.
Community Services Group Manager Steve Fabish said the cladding would be stained red to match the roof and doors and the public facility would sit nicely in harmony with its surroundings.
"We know the reserve is well used by locals, school groups and tourists and that there is huge demand, especially in spring when the rhododendrons are flowering.
"This new facility is far more environmentally friendly, as it only needs to be emptied every few years."
The area around the toilet will also be landscaped and Council is also doing some work on the entranceway up to the toilet.
Another dry vault public toilet in being installed at Taylor's Stream, also a popular stop for tourists.
Mr Fabish said this new facility was a single toilet and replaced another aging public convenience.
"Both these new toilets are part of Council's ongoing upgrading of public conveniences and we have $158,000 from Government's Tourism Infrastructure Fund to cover most of the work."
Other new toilets are planned for Mayfield and Rakaia Gorge.
Below: The new toilet being installed at Taylors Stream.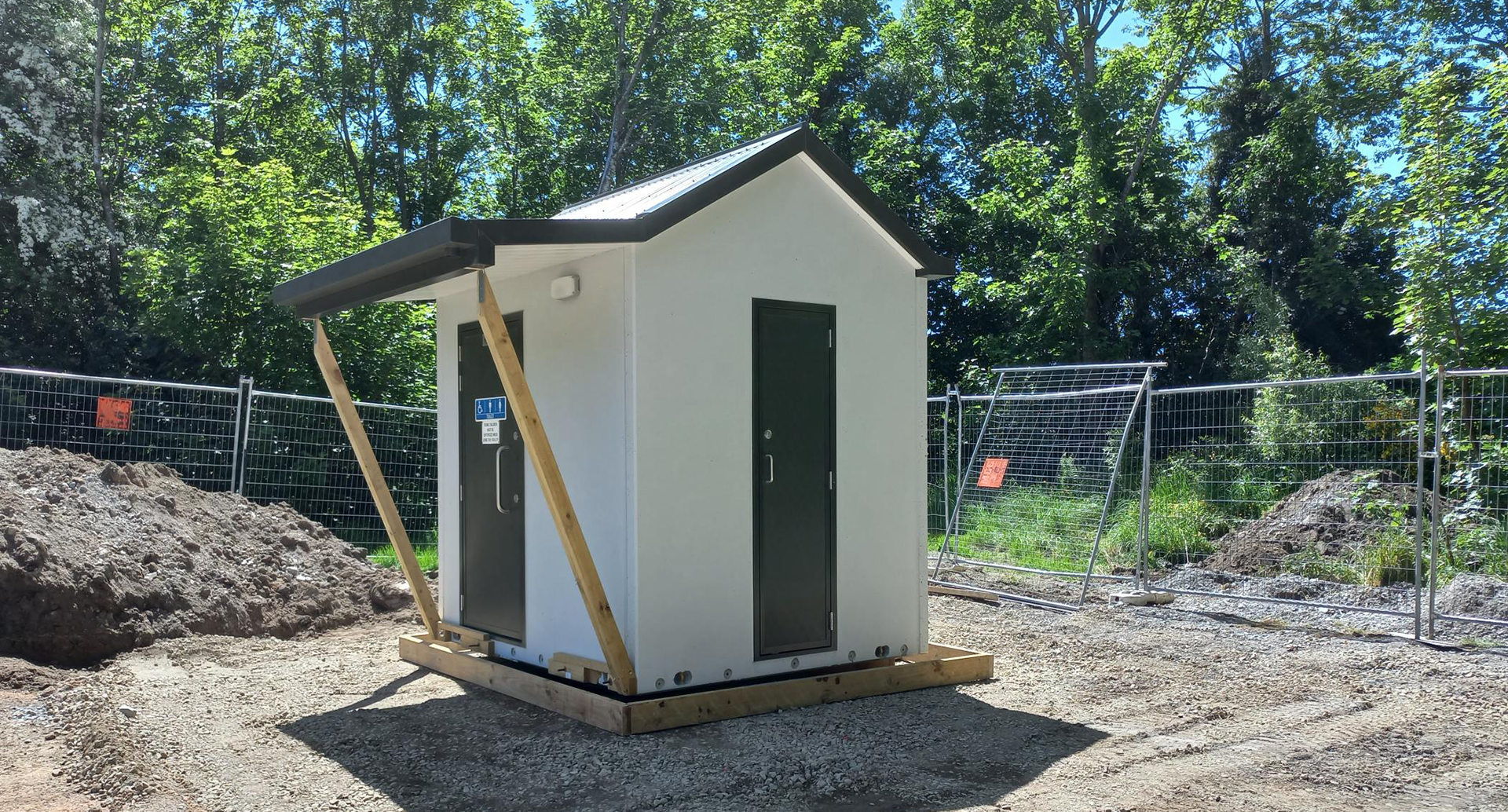 Follow Us