Water meters rolling out for Methven trial
Published: 29 June 2022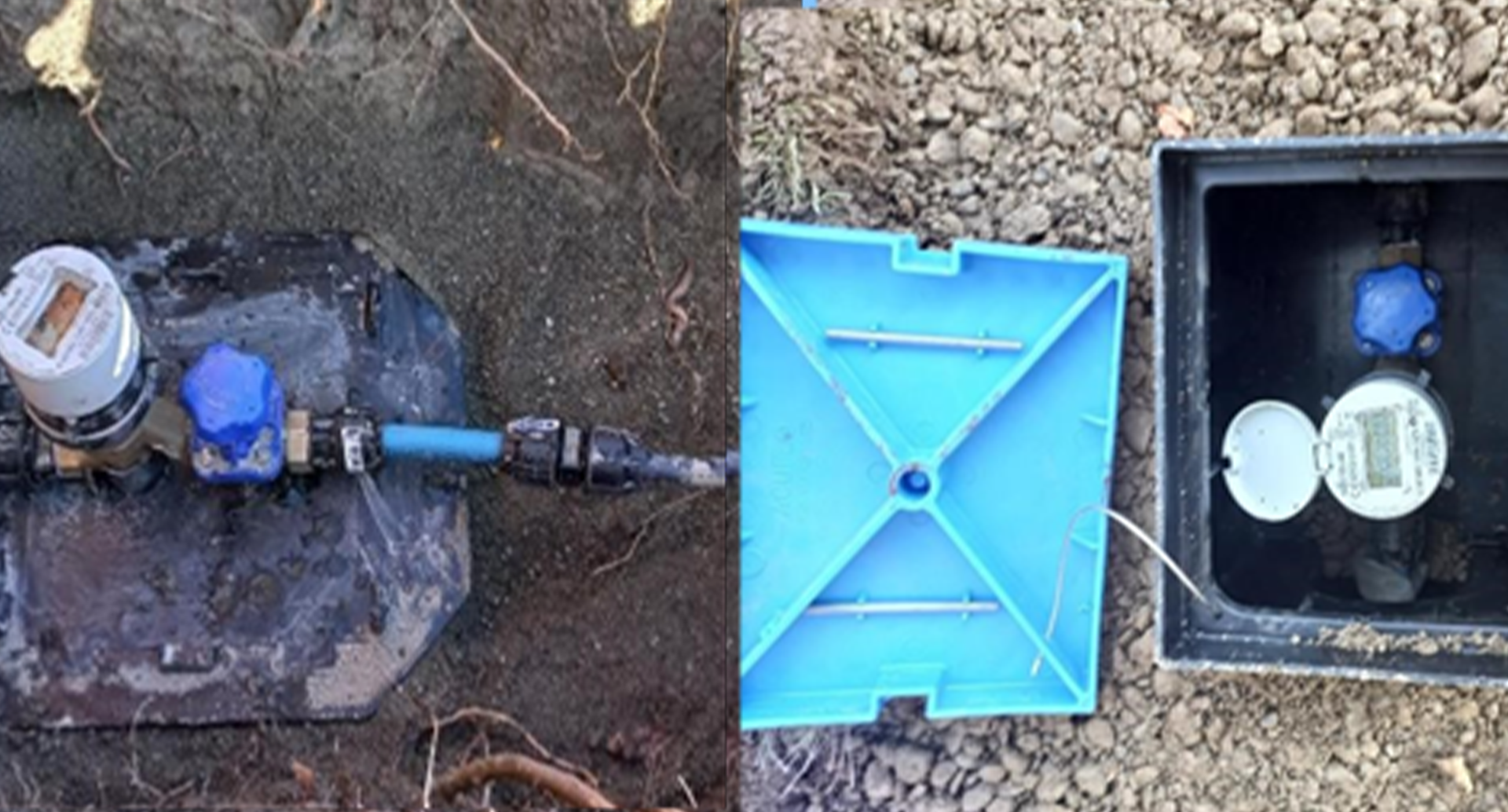 Share this article
ACL is making good progress on a project to install 1200 water meters on Methven properties, as part of a trial to assist with the management of the water supply and identify leaks.
Covid supply chain delays meant the bulk of the water meters have only just arrived in the district and ACL will install them over the next few months on behalf of the Ashburton District Council.
Infrastructure Services Group Manager Neil McCann said ACL had previously identified the location of toby boxes, and which connections would also need manifolds.
"Now they have begun installing the water meters and as at the end of last week about 300 had been fitted."
The contractor is working street-by-street and Methven residents can expect a card in their letterbox advising when water will be shut off in their area for meters to be installed.
"The card will tell residents the date and time of the shut off, and how long it will last. We advise people to make sure they have enough drinking water and the jug full. It can take three or four hours to do a typical street."
Staff undertaking the work may also require access to an outside tap.
Installing the water meter usually involves excavating around the toby, installing a manifold (if there is not one already) and then fitting the meter.
"A survey in April showed there were about 400 properties that required new manifolds and they typically have older pipe connections," Mr McCann said.
"The meters will be read digitally using radio technology similar to bluetooth, by a staff member in a vehicle, going down the street every six to eight weeks."
Council has previously estimated up to 65 per cent of water in the Methven community water supply was unaccounted for in the system.
"Once we get meters on all the connections we can determine where the water is actually going and whether there is leakage is on the public network or on private property.
"The information will also eventually be used to prioritise acoustic leak detection activities on the public network."
He said education around water use was also part of the wider programme and in the future Council would be helping residents understand the data collected from their meters.
Follow Us