Our elves are busy preparing for nights of Christmas fun
Published: 23 November 2022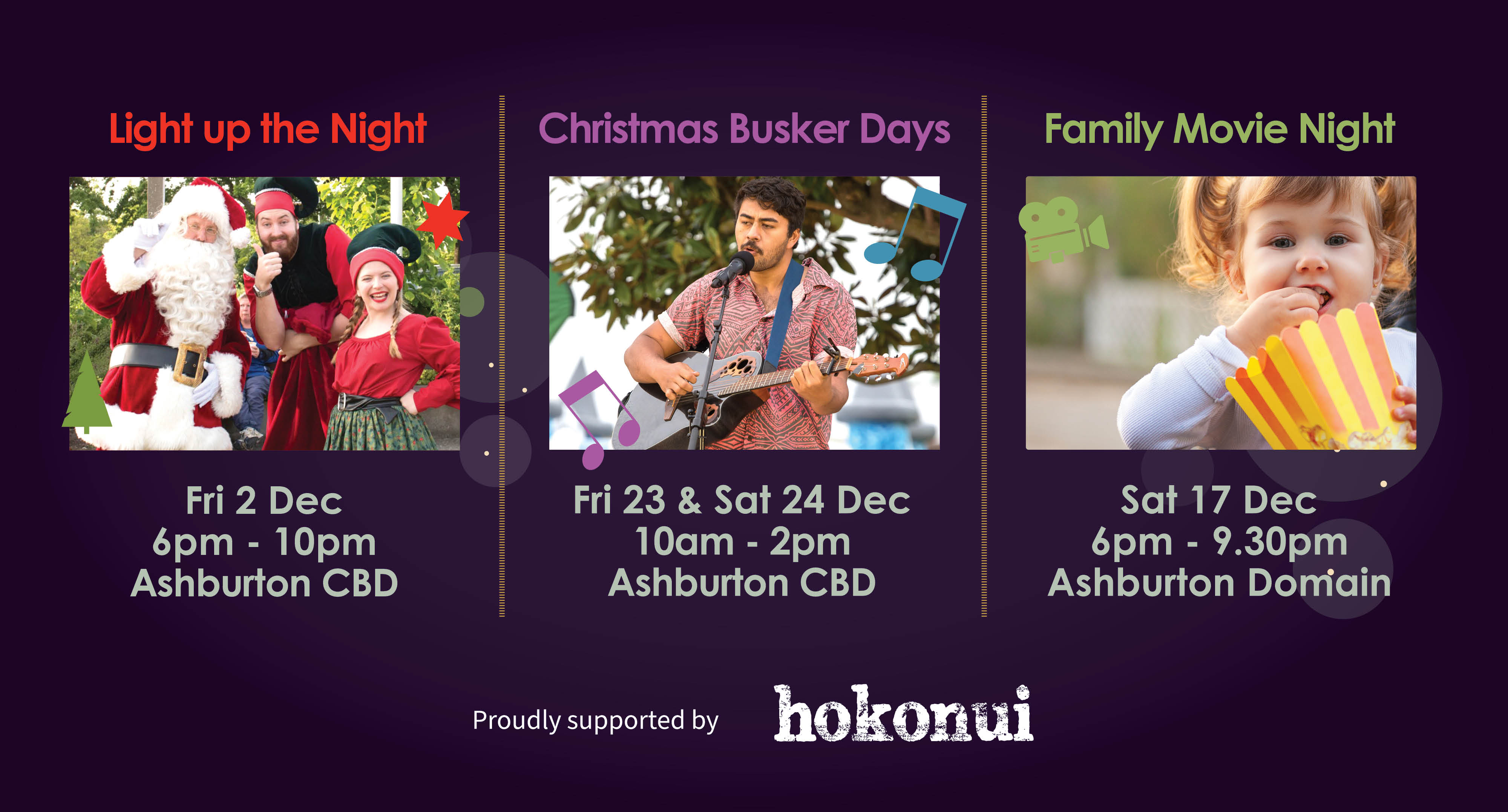 The choir is practising its festive songs and the dancers are limbering up for our Nights of Lights festival which gets under way in a week!
Light up the NIght kicks the festival off on Friday 2 December and East Street will be closed to traffic so people can enjoy some Christmas entertainment then gather to watch the giant Christmas tree be officially lit when darkness falls.
Bring a blanket and deck chair, so you can see all the action in comfort.
We have food trucks lined up, plus three separate areas for kids to have fun - the library will be running craft activities and the sporty crew from EA Networks Centre will also have games to share along the green.
On the entertainment front, the Samoan Christian Congregational Church will have its Ashburton choir on stage, along with performers from the Life Dance Academy.
The elves are working through final details of a festive walk that will include some spectacular lighting displays.
We can now also reveal that the film to be screened on Saturday 17 December for the Christmas movie night will be Home Alone, the original version first released in 1990.
The first film in the Home Alone franchise, the film stars Macaulay Culkin, Joe Pesci and Daniel Stern, and is rated PG. Culkin plays Kevin McCallister, a boy who defends his suburban Chicago home from burglars after his family accidentally leaves him behind on their Christmas vacation to Paris.
Community Services Group Manager Steve Fabish said the Christmas comedy was a fun family movie that had remained popular over the years.
"We'll be screening the movie outdoors at the Ashburton Domain, in the picnic area off Elizabeth Street, so watch out for more details the closer we get.
"We think our community is well and truly ready to come out and enjoy themselves and our team of elves has been working hard to ensure it is a great night."
The movie is free but movie-goers will be encouraged to bring along an item of food for a collection for the community foodbank.
"We appreciate Christmas can be a tough time for some, so the team from Hokonui will be there to accept your food donations and pass them on."
The Nights of Lights festival also includes buskers, who will be in the CBD on Friday 23 December and Saturday 24 December betwen 10am and 2pm.
All the details are on our website, nightsoflights.co.nz
Share this article