New citizens welcomed by Mayor Brown
Published: 7 December 2022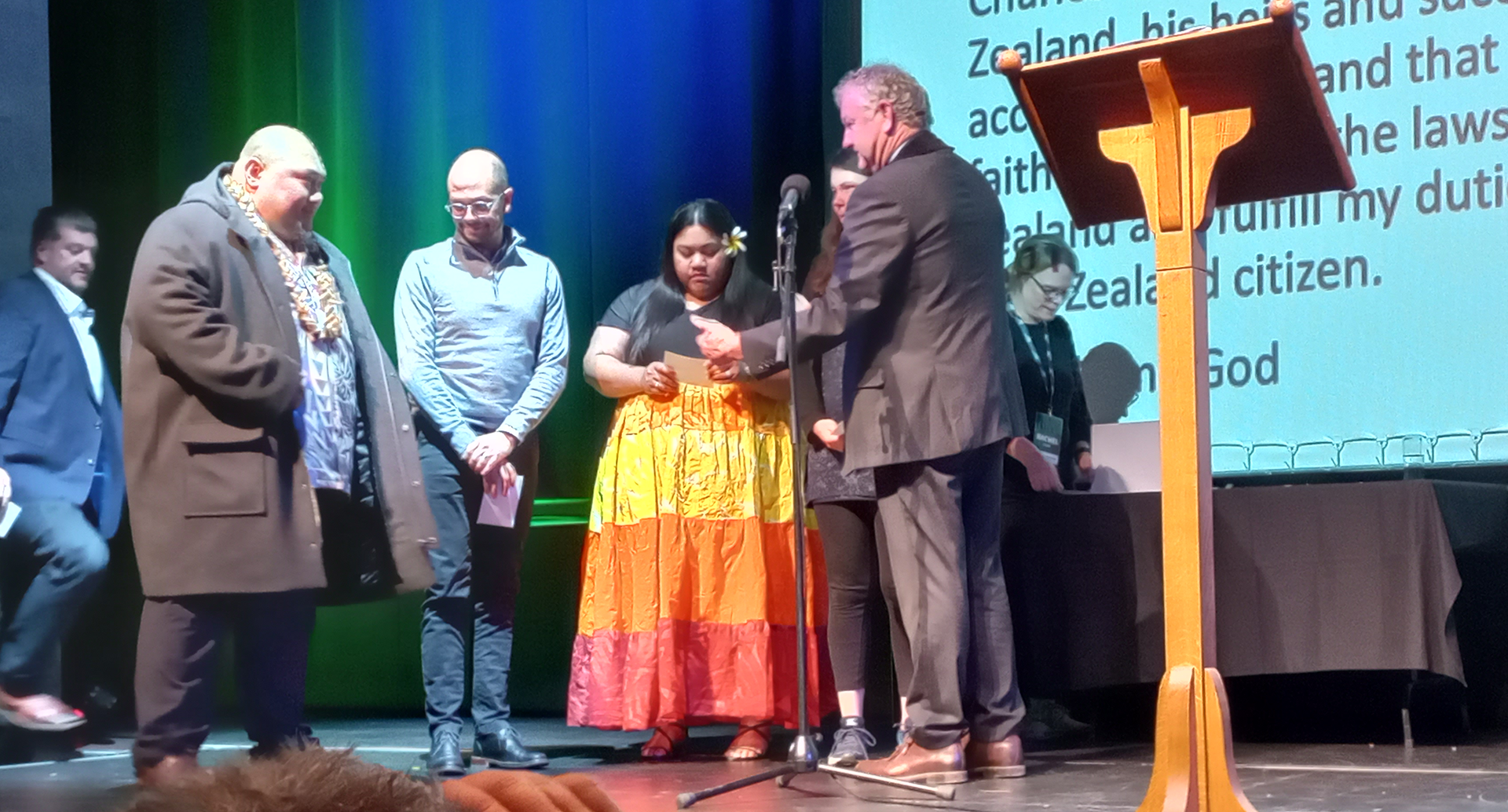 Share this article
Thirty-two new citizens will spend their first Christmas as Kiwis following a citizenship ceremony at the Ashburton Event Centre on Tuesday night.
The new citizens have moved from all around the globe and affirmed their allegiance to New Zealand with Ashburton Mayor Neil Brown, and in front of proud friends and family.
Mayor Brown said they had chosen to make New Zealand their home and now country, and his door was always open if they had problems or needed advice.
"The good wishes and support of the community are with you and we look forward to you spending many years in this district."
The ceremony began with a cultural performance from Ashburton College's kapa haka group, and also included messages of congratulations from Governor General Dame Cindy Kiro and Internal Affairs Minister Jan Tinetti.
The new citizens came from South Africa, the Philippines, Samoa, Greece, the United Kingdom, the United States, Belgium, Fiji, Scotland, Brazil, Colombia, Switzerland and India.
More than 200 people have received their citizenship in the district over the past two years and last night they also left with a kōwhai seedling, the young tree representing their new life.
Follow Us