Wind-damaged trees to be removed from Methven Cemetery
Published: 4 October 2021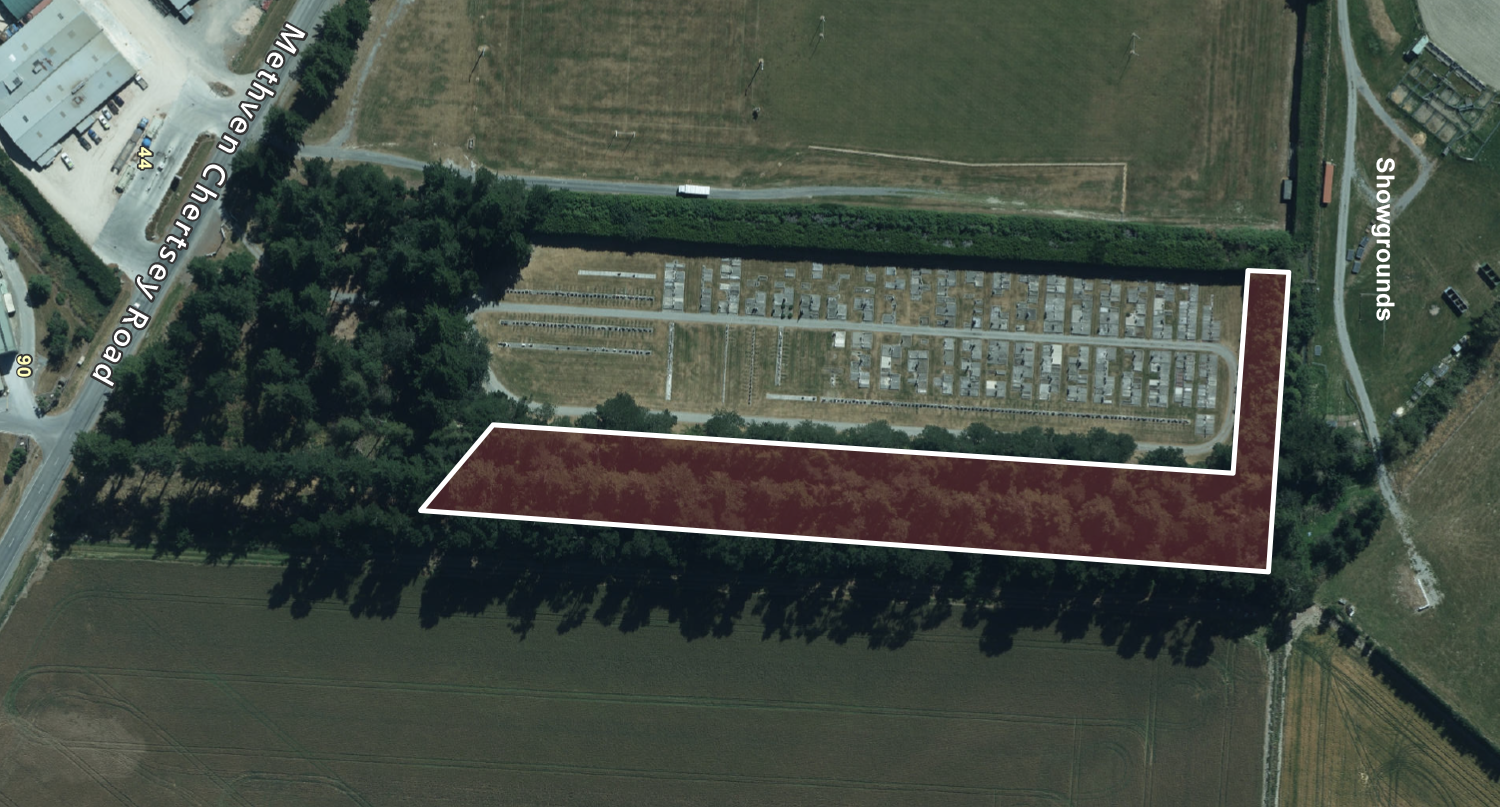 Share this article
Contractors will tomorrow begin a big clean-up job at the Methven Cemetery, which suffered significant tree damage during last month's big winds.
Members of the public are asked to stay away from the cemetery while trees are removed, though works will stop to allow for burials.
Ashburton District Council manages the cemetery and Community Services Group Manager Steve Fabish said the tree clearing work was expected to continue until 11 October.
"It's a big job and the contractor is removing wind-damaged trees and others that have been left vulnerable.
"Most of the damage is on the eastern side and while the contractors have their heavy machinery in there, we will also clear some trees at the northern end of the cemetery. These trees shade the area and create a negative impact on the space."
Trees at the Methven-Chertsey Road cemetery entrance will be retained though individual trees identified as unstable or dangerous will be removed.
Mr Fabish said removing the trees would allow ground to be prepared for future cemetery plots.
"Further work will be needed to remove stumps and slash that the logging operations will generate, and the walkway that runs by the end of the cemetery will be reinstated once the felling operation is complete."
Methven's cemetery has burial records going back to 1883 and Council is also collaborating with the Methven Lions club to clean up some of the older headstones, which have been overtaken by lichen and moss.
Local contractor Harmer Earthmoving will be undertaking the tree-clearing operation this week.
Follow Us