Ashburton Dog Park tree removal under way, people asked to stay away
Published: 13 October 2021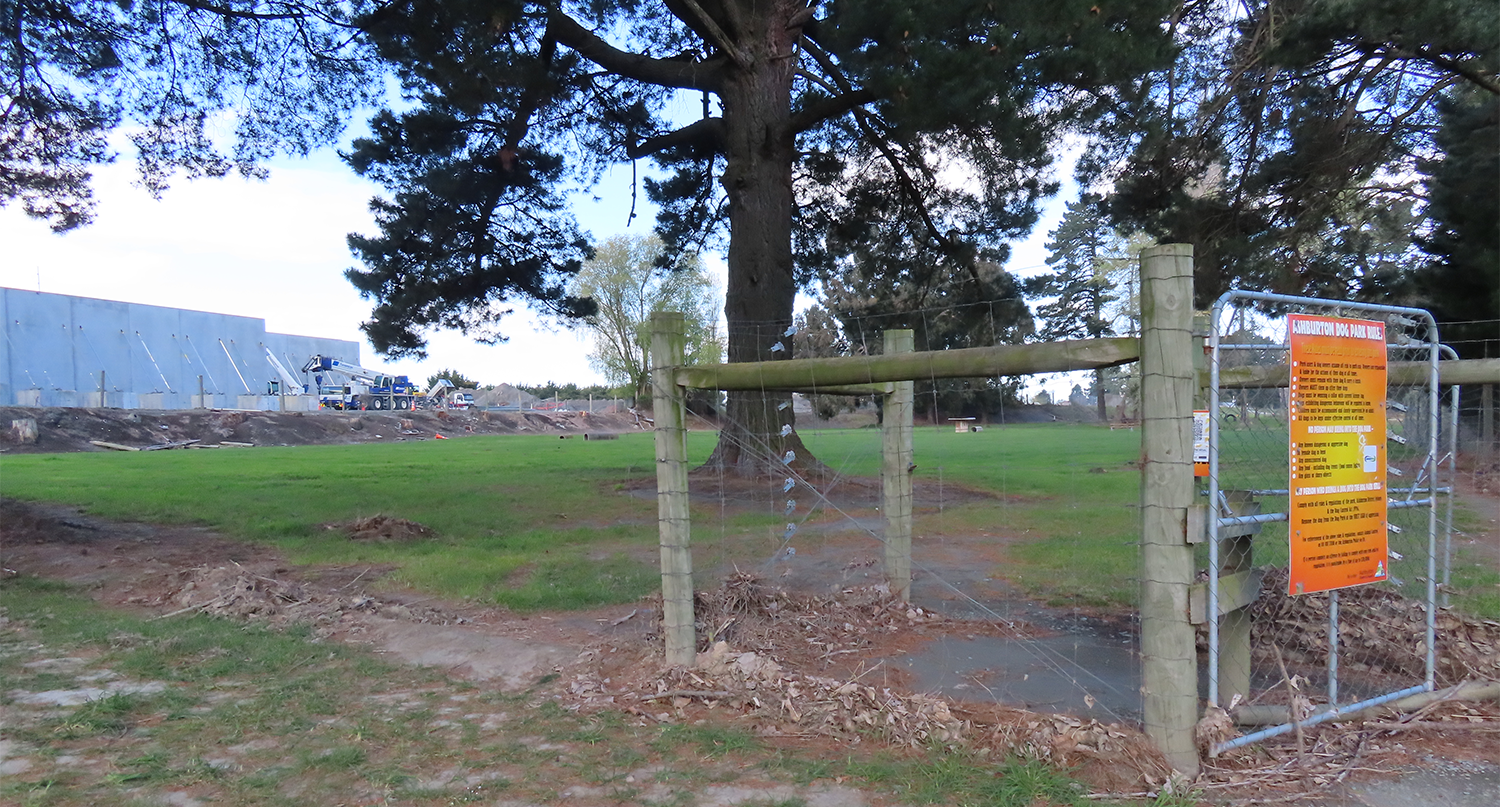 Share this article
Arborists will be at the Ashburton Dog Park on Thursday and Friday this week with heavy machinery to remove trees, and dog owners and their pets are being asked to stay clear.
The park is officially closed until December while extensive repairs and improvements are made following the May flooding event. Floodwaters damaged fences and created sinkholes.
Ashburton District Council Community Services Group Manager Steve Fabish said Council staff were taking the opportunity to improve the park and create separate areas for large and small dogs.
"But first Council has to deal with some large trees that have become a problem, so we are asking people and their dogs to stay away from the area at the end of this week while the tree specialists are at work with their gear."
The redesigned dog park will include a new entrance at the end of Cass Street.
"We know people are missing taking their dogs there, but there is significant work to do. They need to exercise caution while that work happens."
Council's other dog exercise areas are open. These are designated areas where dogs can exercise off the leash, however they must be under the direct control of their owners.
Other areas include: Pioneer Park, Digby Park, Patching Street reserve, Devon Park, Smallbone Drive reserve, George Glassey Park, Argyle Park and the Green in Tinwald.
Mr Fabish said dog owners were also welcome to use the old landfill area at the end of Range Street to run their dogs off the leash. The area is not an official dog exercise area and access is sometimes restricted, but dog bag dispensers were on site there, and receptacles for dog waste.
Follow Us