Take a picnic break beside a moa!
Published: 3 December 2021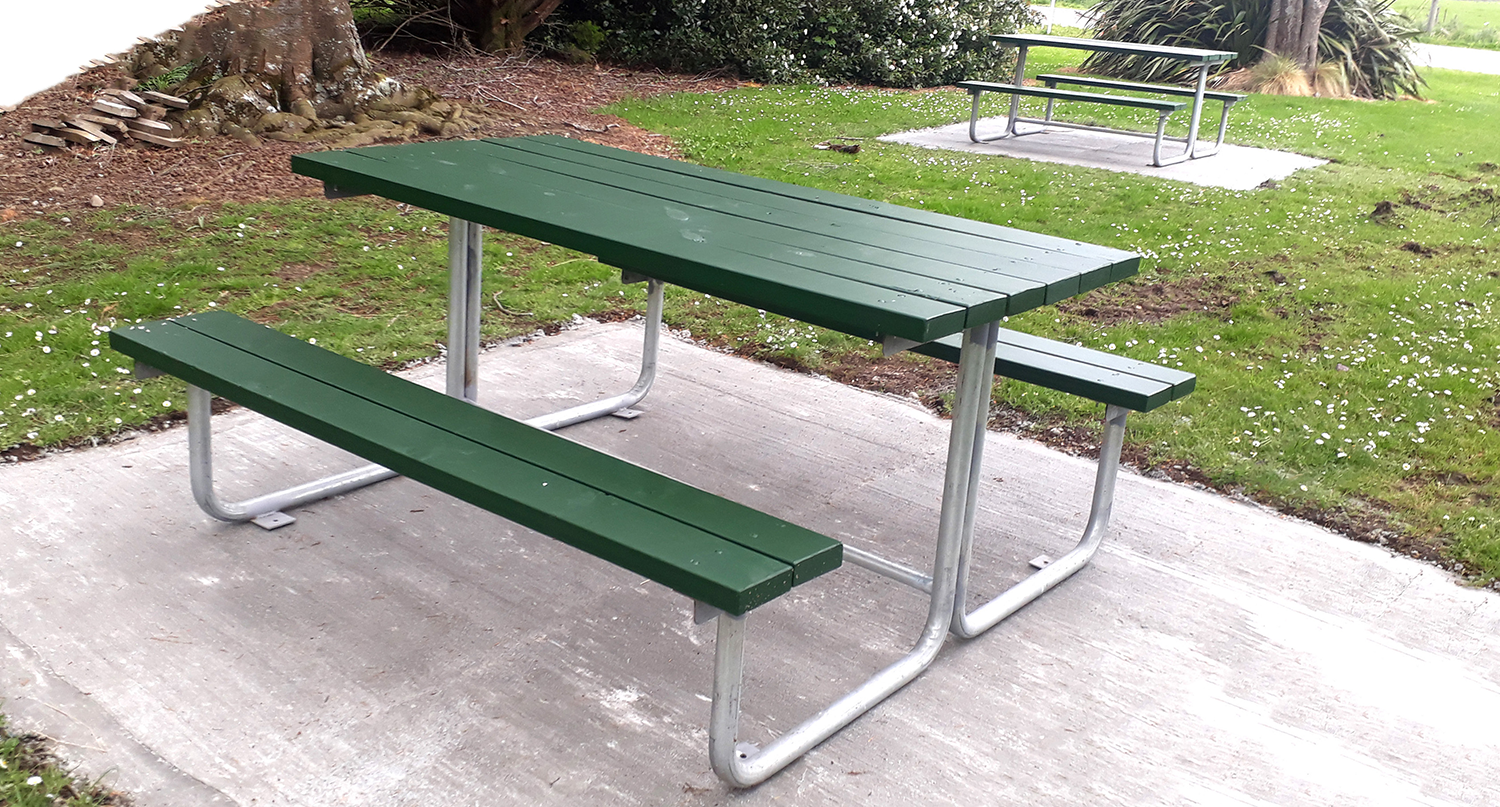 Share this article
If you're on our highways and byways this summer, plan for a picnic stop at the Alford Forest hall, where two picnic tables have been installed and are free for all to use.
The tables have been a real community effort: Mayfield Lions paid for the materials, Ashburton Forks Engineering built the frames and installed the tables, and Methven Trucking sponsored the concrete.
The Alford Forest hall was formerly the Alford Forest School, which closed in 1948. The community decided to use the building as a hall and it has provided a valuable service ever since.
The famous Alford Forest moa sculptures were originally outside the local store but were moved to the hall in 2001.
The Alford Forest Hall sits just off the intersection of Alford Forest Settlement Road, Forks Road and Inland Scenic Route 72. Look out for the moas and you'll know you have arrived!
Follow Us