Students learn from flood damage
Published: 30 September 2021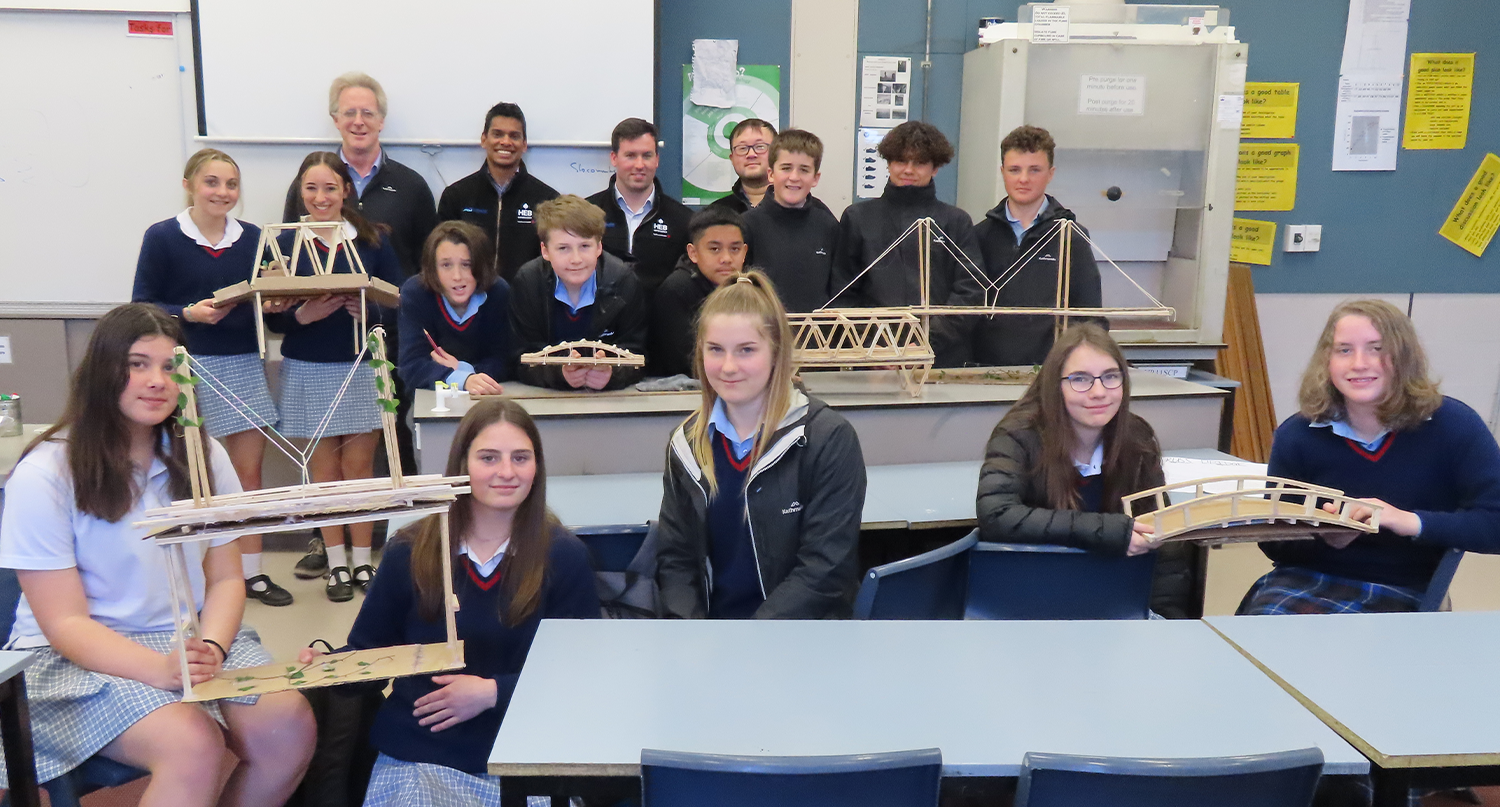 Share this article
Ashburton College Year 9 science students have tried their hand at bridge design, motivated by historic floods that damaged the Ashburton River State Highway 1 bridge earlier this year.
They also invited three young professional roading engineers from Ashburton District Council to check out their designs and talk about their working lives.
Teacher and former engineer Bryan Bell said it was a good opportunity to show students that engineering played an important, if often overlooked, role in society.
The young Council engineers looked at six different designs and models created by the students, who were asked by their teacher to design a temporary bridge structure for the Ashburton Bridge. They came up with a range of options, from full bridge replacement to replacing just the damaged span.
In real life, debris in the flooded river collected around one of the bridge piers and the waters scoured its base. The pier dropped vertically, creating a slump that caused the bridge and main highway to be closed for several days; Waka Kotahi NZTA is undertaking repairs.
Mr Bell said the students had a chance to learn from a real-life situation on their doorstep, and potentially be drawn to engineering as a profession.
The students' designs included a suspension bridge, similar to San Francisco's Golden Gate bridge, several truss bridges and arch bridges.
The Council engineers said they were impressed by the thought and creativity of the designs, and how they would stand up in the local environment, which included hazards like flooding, high winds and earthquakes. Bridges needed to be able to withstand many forces, last a long time and not be too expensive.
Truss bridges were favoured for their sturdiness and lower cost, while suspension bridges were more attractive but cost a lot more.
Other Ashburton College students have toured the construction site of Council's new library and civic centre, as part of their trades course.
Infrastructure Services Group Manager Neil McCann said it was a great opportunity for staff to share industry experiences with students. "Some of those Year 9s might see a pathway to becoming engineers."
Follow Us