Staff respond to covid needs in community
Published: 27 August 2021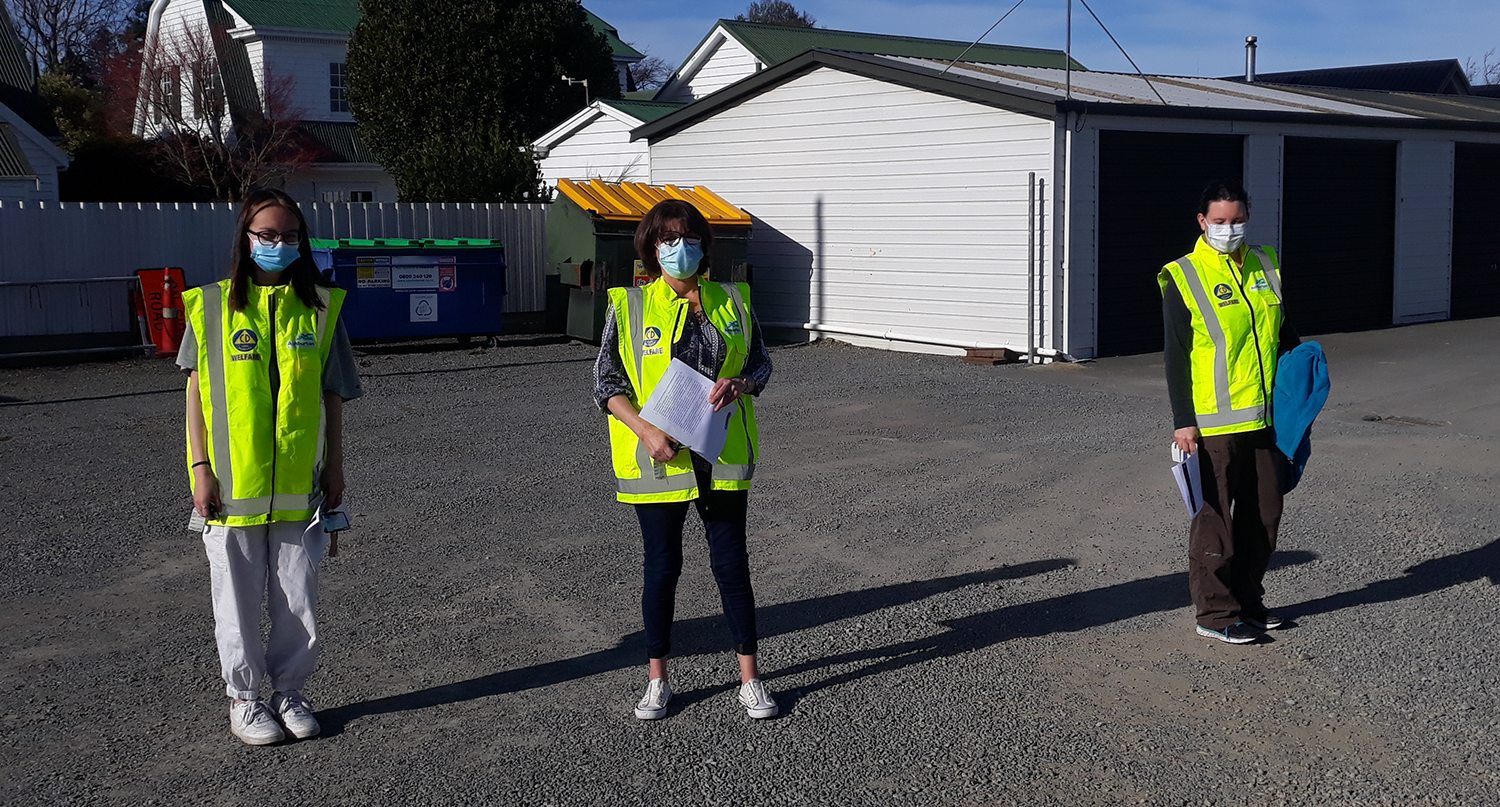 Share this article
Ashburton District Council lifeguards and other staff have been redeployed during Alert Level 4 to help others in the community.
In this August lockdown, staff have been delivering prescription medicine on behalf of local pharmacies, cleaning at the Ashburton Hospital community-based assessment centre and helping manage traffic queues, doing extra cleaning of public toilets for essential workers on the main freight routes and preparing the EA Networks Centre indoor stadium so it can be used as a vaccination space.
Some staff redeployed are working for Civil Defence, which links with other agencies across Mid Canterbury to make sure people's health and welfare needs are met in Alert Level 3 and 4.
New Zealand remains in Alert Level 4 until at least 11.59 pm Friday 27 August.
Strategy and Compliance Group Manager Jane Donaldson said Council would also remain part of the Civil Defence response at Alert Level 3, whenever that happened.
"Our team did similar work in last year's four-week lockdown and we are pleased to be helping the community again."
Staff from the EA Networks Centre are authorised by Civil Defence to deliver medication for the pharmacies. Patients are often elderly or unable to travel so staff were providing an essential service as well as a friendly face.
Open spaces staff have been on cleaning duty at the covid testing centre, working in full protective equipment to disinfect spaces after people have been assessed by medical staff.
Roading staff have also been helping manage traffic queues on Elizabeth Street as people wait.
Ms Donaldson said the Tinwald Medical Centre had asked to use the indoor stadium space at EA Networks for a large group of booked covid vaccinations and staff had prepared the venue for that work on Wednesday. "It's an ideal space as it allows for good numbers and recommended social distancing."
Open spaces' cleaners had also been busy, making sure public toilets on main freight routes were cleaned more regularly and could be used safely by essential workers like truck drivers delivering goods around the South Island.
Follow Us