Retailers encouraged to align footpath signs
Published: 25 November 2021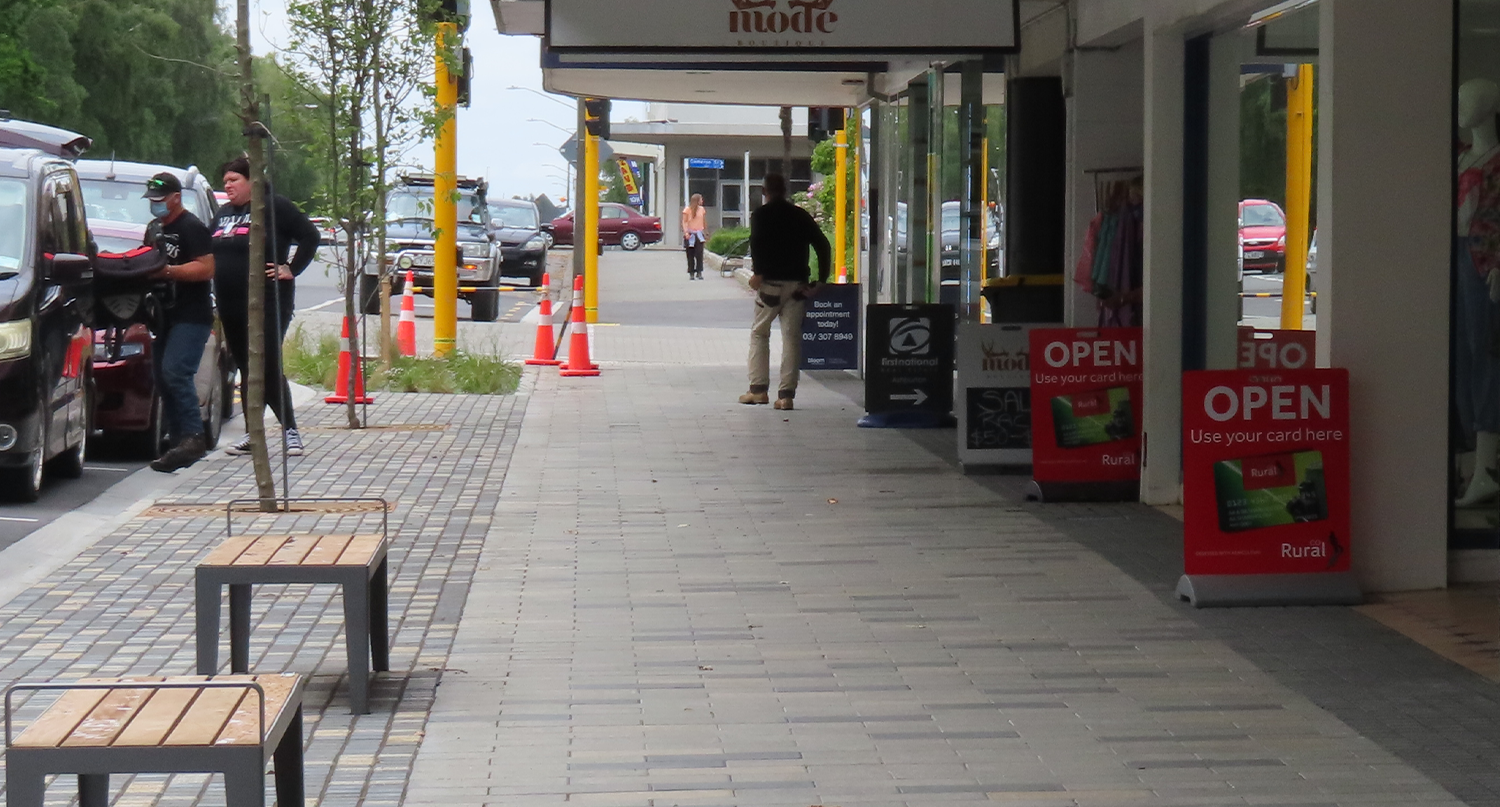 Share this article
Retailers and businesses in the CBD are being encouraged to put their free-standing footpath signs on the grey pavers right next to their shops, not on the road side.
Strategy and Compliance Group Manager Jane Donaldson said wider footpaths throughout the CBD were great for businesses and shoppers, but free-standing signs or sandwich boards had the potential to create clutter and become hazards for the visually impaired or less mobile.
"We've done a lot of work to create an inviting, people-friendly space and the wider footpaths are part of that. We're asking retailers to put their signs on the grey pavers right next to their storefronts, not on the roadside where cars park.
"The strip of grey paving stones has been specifically designed for footpath signs or sandwich boards, and with all the signs on the same side of the footpath, it makes it easier for people with disabilities, such as visual impairment or those on mobility scooters, to move about.
"It also makes it easier for people to get into and out of the passenger side of vehicles, especially those with mobility needs. Signs on the roadside of the footpath are an obstacle for these people."
Follow Us