Repair and improvements for Ashburton Dog Park
Published: 29 September 2021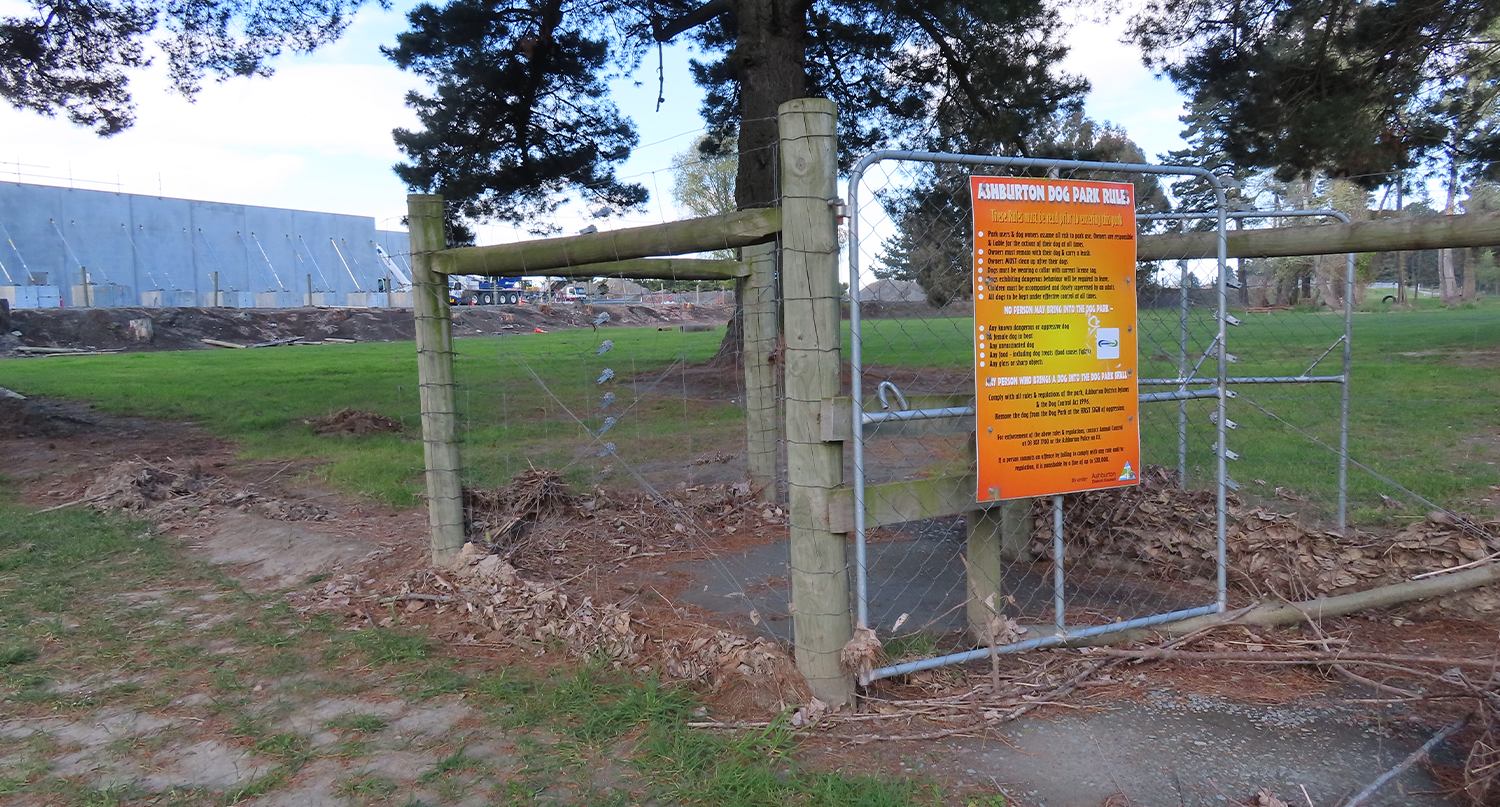 Share this article
The Ashburton Dog Park, beside the Ashburton River, should be open again by Christmas after renovations and improvements following May's historic rainfall and flood.
The dog park, near the State Highway 1 bridge, was under water when the river peaked in the one in 200-year event, and fences were lost and sinkholes created.
Ashburton District Council Community Services Group Manager Steve Fabish said the park would be better than before, with a new entrance being created at the end of Cass Street, near the new Kmart redevelopment and carpark.
"Staff are taking the opportunity to increase the level of services provided. In the future, there will be separate areas for large and small dogs. There are also large trees that have become problematic and a bank that has been scoured out. All of these issues will be addressed in the repair. There is significant work to do but we hope to have it open again before Christmas."
Council's other dog exercise areas are open. These are designated areas where dogs can exercise off the leash, however they must be under the direct control of their owners.
Other areas include: Pioneer Park, Digby Park, Patching Street reserve, Devon Park, Smallbone Drive reserve, George Glassey Park, Argyle Park and the Green in Tinwald.Dog owners are also welcome to use the old landfill area at the end of Range Street.
Follow Us