Recycling tips for Christmas waste
Published: 23 December 2021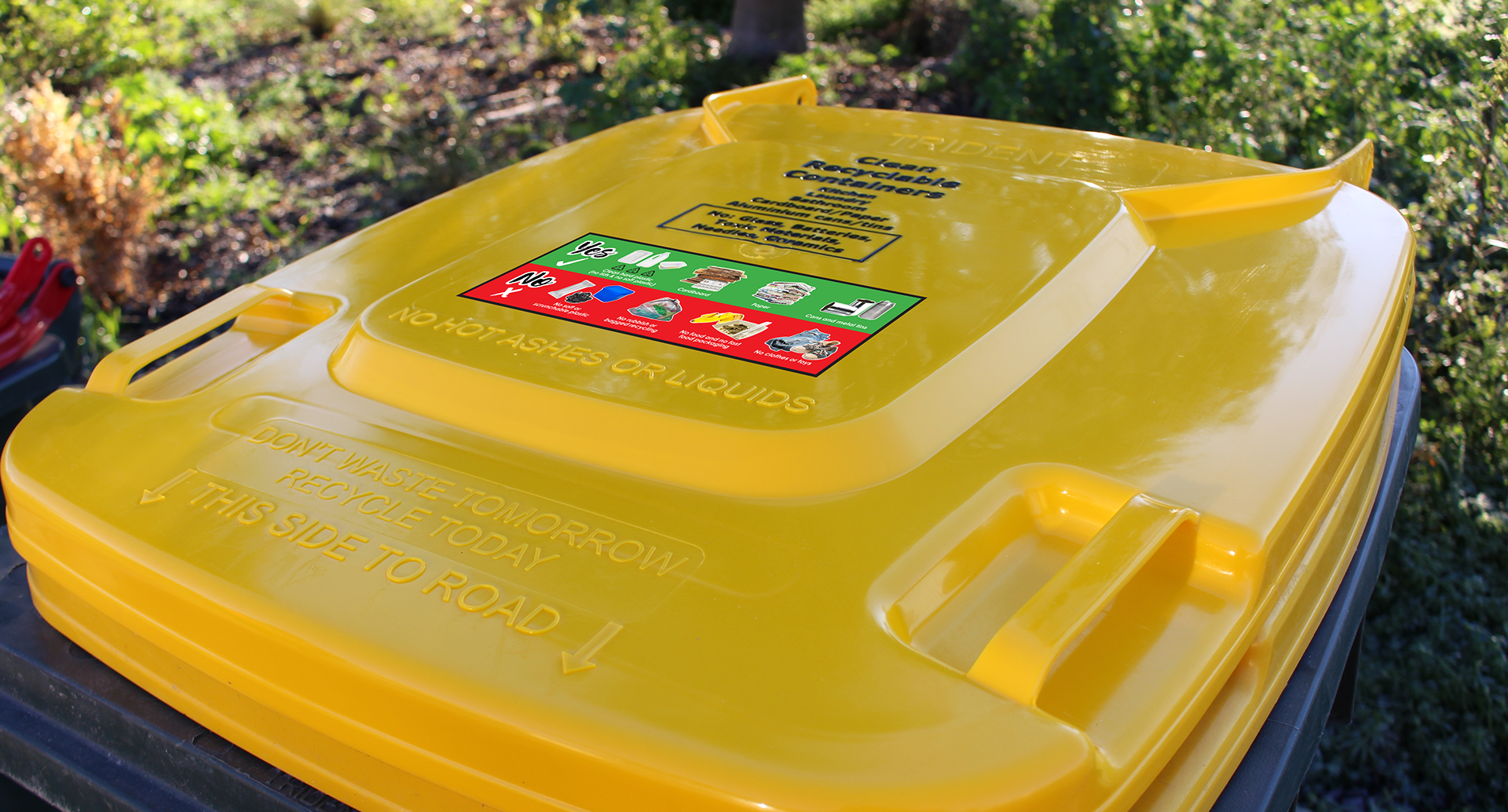 Share this article
There is a lot to recycle at this time of the year, but some Christmas waste needs to go straight to the red rubbish bin.
Foil wrapping paper is top of the non-recyclable list. Tinsel, Christmas trees and candles cannot be recycled either.
Ashburton District Council kerbside rubbish and recycling collection continues as normal over the Christmas and New Year holidays so if you normally put your bins out on a Monday or Tuesday, then continue to do that.
Infrastructure Services Group Manager Neil McCann said Christmas waste which is not recyclable can contaminate our recycling, and whole truck-loads will be rejected at the Christchurch sorting facility if unwanted items are found.
"Our trucks also have cameras which capture what comes out of bins into the recycling truck, so we are able to monitor where contamination occurs, and take appropriate action.
Foil wrap can't be recycled because it has a plastic component, he said. An easy way to tell if wrapping paper can be recycled is to try the tear test – if the wrapping paper tears, it is paper and can be recycled. If it doesn't tear, put it in the red bin.
He said food, including Christmas ham, had also been found in recycling bins in the past. Food waste is not recyclable.
These items are not acceptable in yellow kerbside recycling bins:
Foil wrapping paper
Glitter and tinsel
Baubles
Candles
Christmas trees
Unwanted presents
Christmas crackers
Ribbon
Ham
Turkey
Xmas pudding
The yellow bin is for recycling hard rigid plastics (grades 1, 2 and 5), cardboard, paper, tins and metal cans; all recycling must be clean of food scraps and loose, not bagged. No lids.
The red bin is for everything that is not recyclable, including household and organic waste.
"We also remind people that you cannot put glass bottles in the yellow recycling bins. Glass must go in the green crate and if you have more than can fit in your crate then please drop them off at one of our town or rural recycling drop-off points," Mr McCann said.
The Ashburton Resource Recovery Park is open between 28 and 31 December, and resumes normal hours on Monday 3 January. The Rakaia Resource Recovery Park will be closed on the public holidays, as will the Methven green waste facility.
Methven's unmanned recycling station is open 24 hours. Other rural recycling drop-off points operate as normal.
Follow Us