Residents urged to be diligent as recycling quality dips
Published: 2 September 2021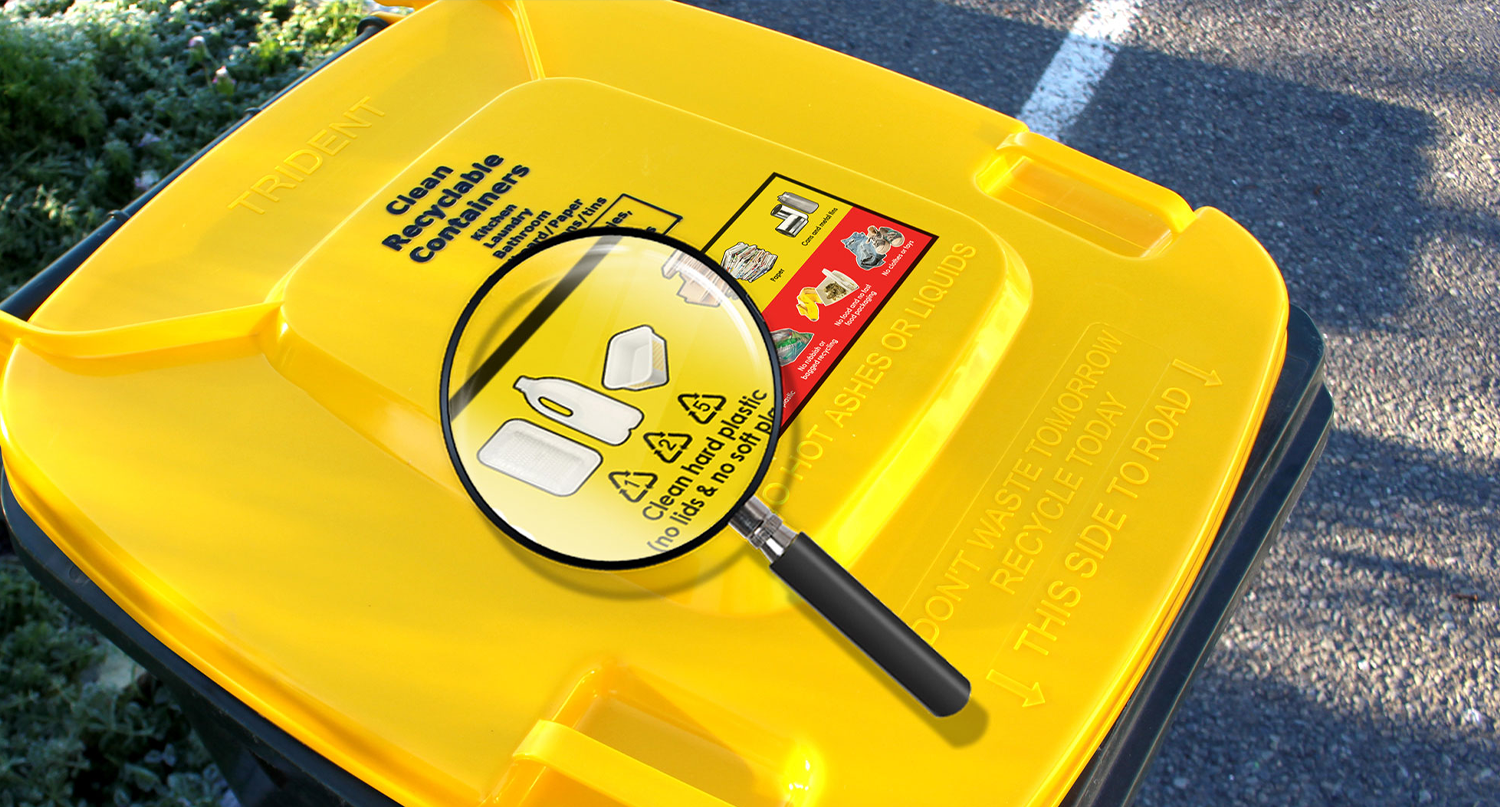 Share this article
Cameras on collection trucks are recording an increasing level of rubbish in yellow recycling bins, which could lead to whole truck loads being rejected at sorting plants.
Council contractors have reported polystyrene, shredded paper, green waste and black bags in recycling bins collected over the past week. Recording equipment on the collection trucks is able to capture images and pinpoint houses that the bins belong to.
Infrastructure Services Group Manager Neil McCann said the quality of recycling had deteriorated during lockdown and if it continued, it was only a matter of time before a load was rejected.
"Things like grass clippings and shredded paper are the worst as they go through whole loads as the truck packs in more material and the material is tumbled."
The yellow recycling bin is for recycling hard rigid plastic (grades 1, 2 and 5), cardboard, newspaper, tins and metal cans. All recycling must be clean of food scraps and loose, not bagged. No lids are allowed in recycling.
The red rubbish bin is for everything that is not recyclable, including household and organic waste. Items like drinking glasses, ceramics, crockery, porcelain and glass cookware and ovenware are not recyclable and must go in the red bin.
Red and yellow bins are being emptied as normal in Ashburton, Methven, Rakaia, Hinds, Mayfield and Mt Somers, and under Alert Level 3 glass can now be recycled in green crates. Resource recovery parks are also open, with limited services.
At the end of July, about 1000 properties in the district were being monitored after receiving a recycling warning from Council. Repeat offenders can have their bins removed.
While recycling auditors are not on the ground during lockdown checking yellow bins prior to recycling and issuing warnings, images from the collection trucks can go towards a strike against a property.
Prior to lockdown, contamination was about 6 per cent. Loads are rejected at 10 per cent.
"Residents need to recycle correctly to reduce the volume of non-recyclable material contaminating kerbside collections," Mr McCann said.
"Every load of contaminated recycling rejected by sorting facilities costs ratepayers as it then has to go to landfill."
If you're not sure what belongs in each bin, check the list on Council's website (ashburtondc.govt.nz).
Follow Us