TLC for Three Rivers water feature
Published: 10 November 2021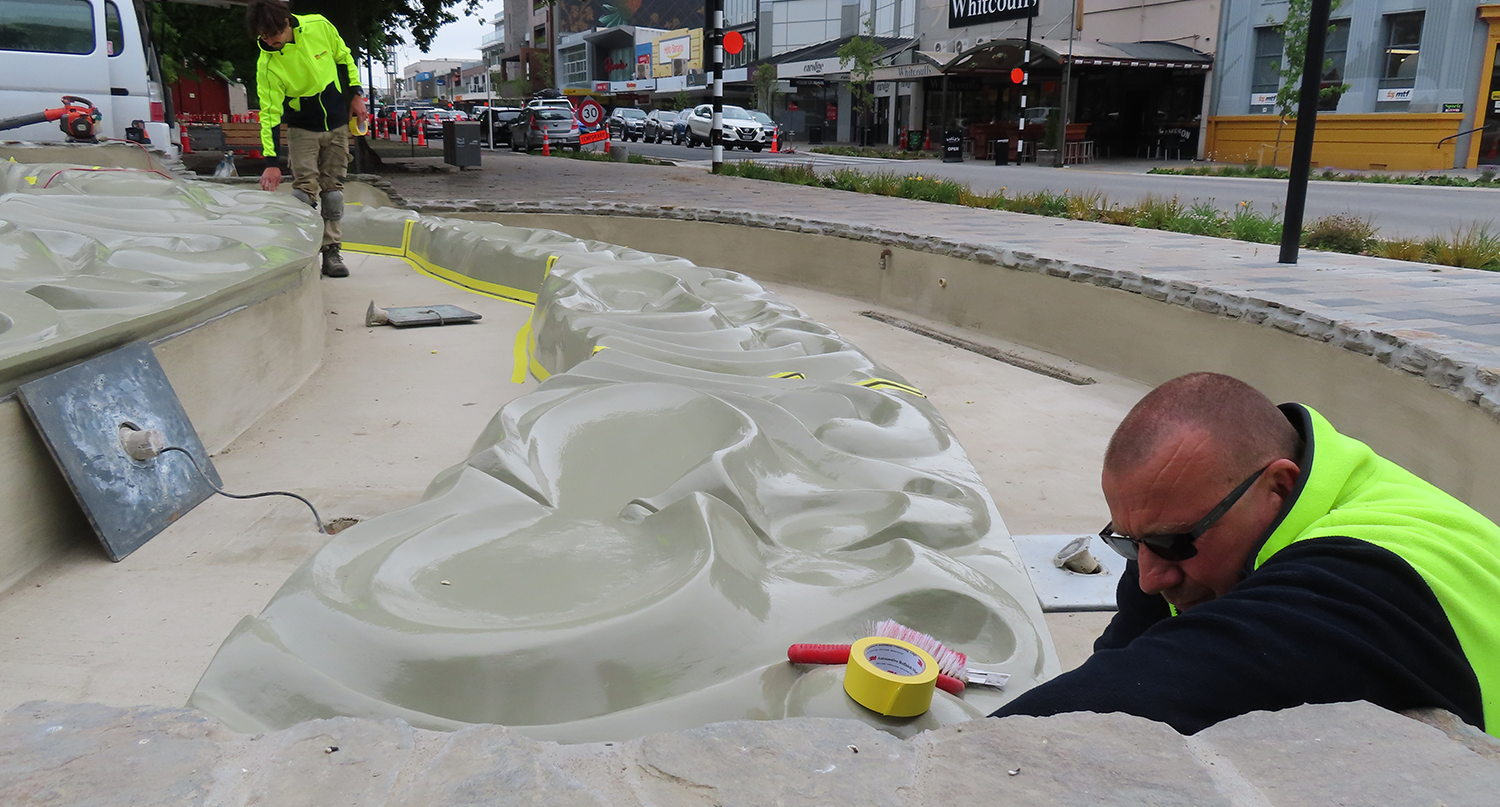 Share this article
The East Street water feature has been receiving some love, with contractors Technosol on site this week to clear and repair the fibreglass moulds and concrete base.
Electricians will then install LED lighting and the upper part of the fountain will be replanted before it is refilled with water and fully operational again.
Ashburton District Council Community Services Group Manager Steve Fabish said the work will be finished at the same time as the CBD streetscape is completed by 22 November.
"The East Street water sculpture has been a feature of the main street for more than 25 years so we're pleased to be able to give it a polish and get the water flowing again."
The water feature is known as Virbela Flowforms and the design is based on the three major rivers that are in our District, hence the title to the sculpture being Three Rivers.
Flowforms were first designed by world-renowned English sculptor John Wilkes in the 1970s where the left and right-handed vortices are converted into a rhythmically swinging figure of eight movements. The movement is a synthesis between artistic beauty and ecological function.
Virbela Flowforms can help to improve the micro-climate by regulating temperature, giving off moisture, dampening sound and playfully reflecting light. They have been used around the world in a variety of places such as urban plazas, internal foyers, children's playgrounds, in parks and gardens with ponds and as part of wastewater treatment systems.
Ashburton's Flowforms were designed and cast by Iain Trousdell (sculptor) of Design for Life. They were installed in late 1994 at a cost of $45,000. This total does not include pumps, rocks and construction of the feature area.
Follow Us