Oak tree at Baring Square West to be removed
Published: 25 November 2021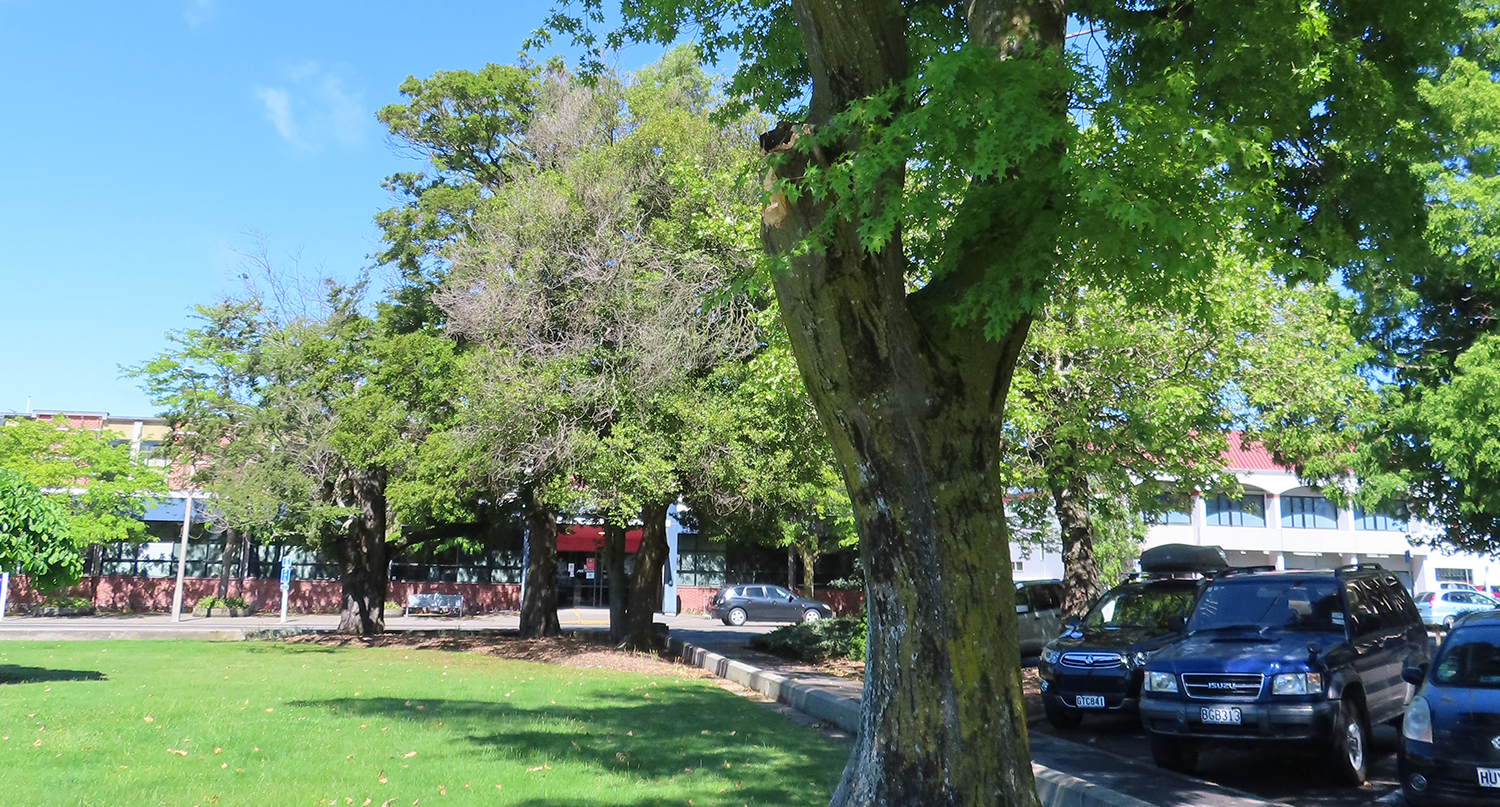 Share this article
A large Oak tree at Baring Square West, opposite the Ashburton District Council's administration building, will be cut down tomorrow (Friday 26 November).
A large limb broke off during bad weather earlier this month and Council's Open Spaces team was called to assess the tree's condition.
Community Services Group Manager Steve Fabish said staff visually monitored trees under its care, with closer inspection after any limb-shedding event.
"It was not the first time limbs have been shed from this particular Oak. The most recent event has caused the tree to be severely loaded to the west and at risk of toppling in an easterly wind."
The tree removal will be carried out tomorrow by specialist contractor Four Seasons, who will have a traffic management plan to control movement of vehicles and people while they do the work.
"We ask that people stay clear of the work site. The work will require closing the footpath and carparks in close proximity to the tree, and short-term stop and go traffic control may also be needed to mitigate risk when the canopy is lowered."
People will be able to access Council's administration building by its front door. Please follow any signs in place.
Follow Us