Ashburton skate park sports new recycling bins
Published: 29 November 2021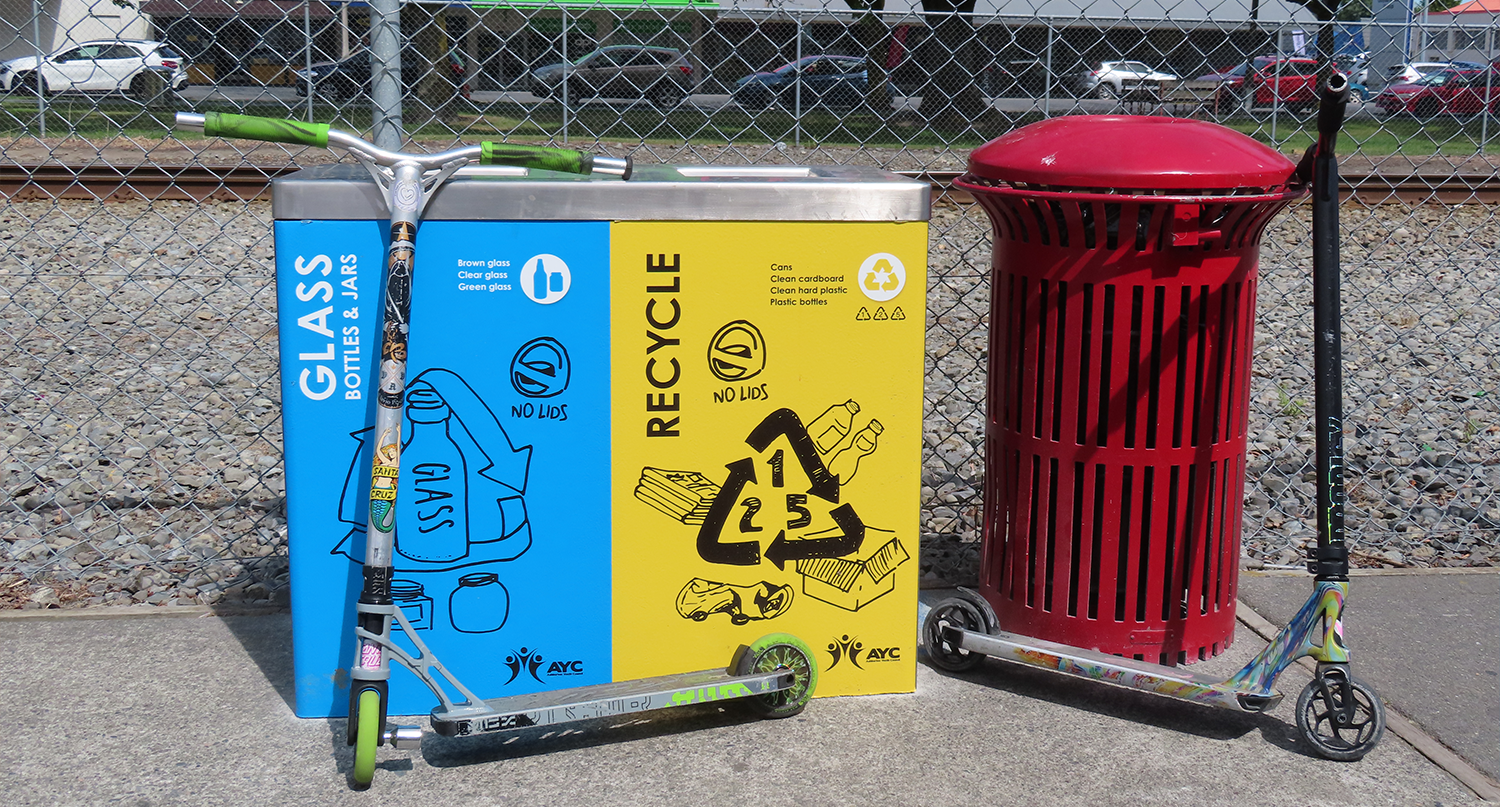 Share this article
New rubbish and recycling bins with street cred have been installed at Ashburton's skate park.

Members of the Ashburton Youth Council commissioned the bins after surveying skaters and visitors at their annual Skate Jam. They then worked on a special design for the bins that would fit the skate park environment.

Youth council chair Michael Baker said the bins were installed this week and included glass and recycling units, as well as a separate general waste bin.

"These are at the southern end of the park and we hope out skater community will use them. It makes a difference to all users if the rubbish and recycling goes where it belongs and not just discarded around the park," he said.

Youth council members worked with Eco Educate to create the designs for the new receptacles.

Councillor Lynette Lovett said the skate park was a popular hangout and the new bins would encourage users to have pride in the park and help keep it tidy.

"The new bins have their own identity and it was great to have them installed at the same time as the CBD revitalisation project wrapped up."

The blue glass bin takes glass bottles and jars, no lids. The yellow recycling bin takes plastics 1, 2 and 5, as well as clean cardboard and cans. The bins are emptied by Envirowaste.
Follow Us