New date for 2021 Bite Nite Culture Fest
Published: 17 September 2021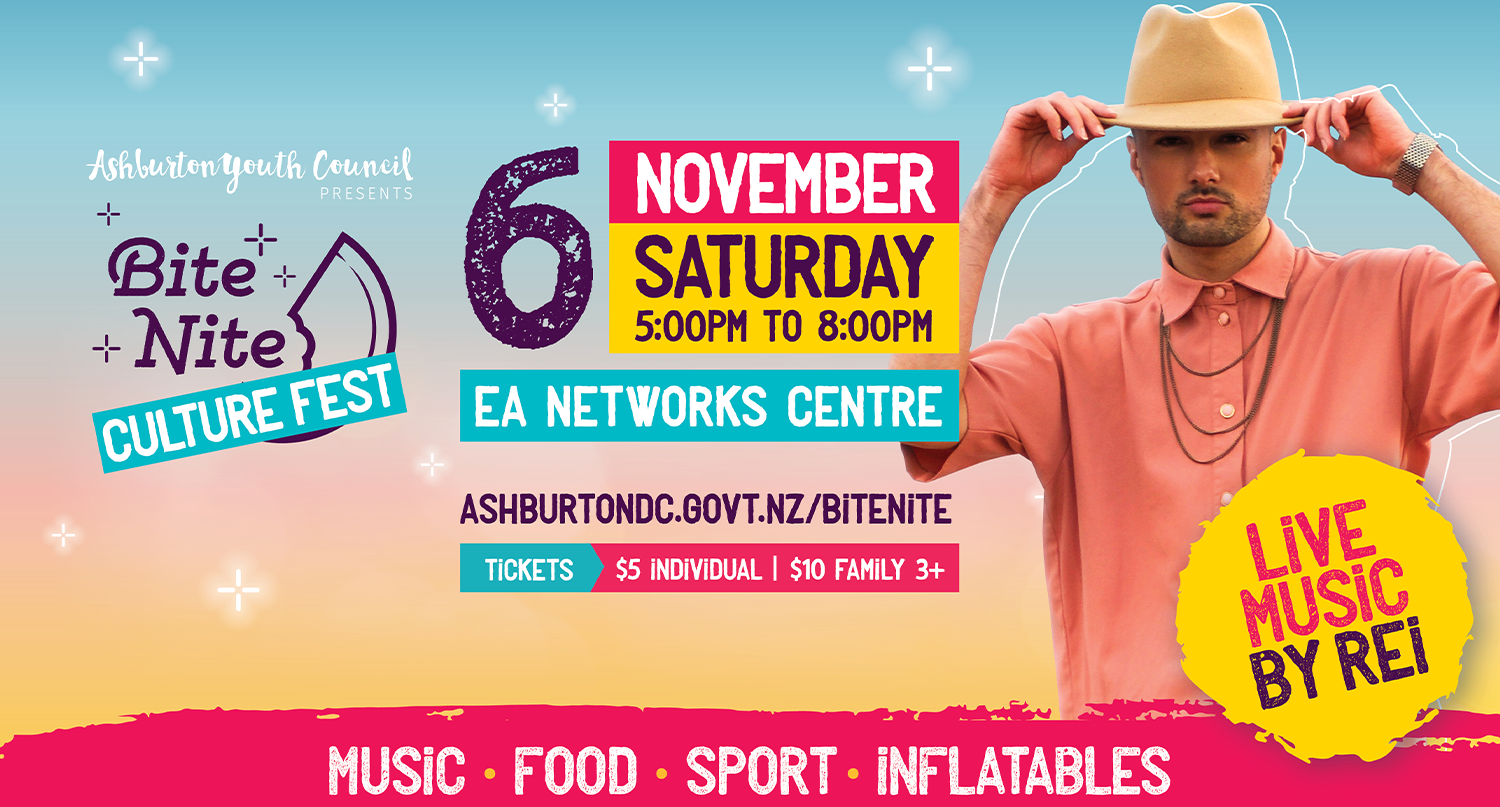 Saturday 6 November is the new date for Bite Nite Culture Fest and organisers, the Ashburton Youth Council, can't wait.
The event had been planned for Saturday 25 September but was rescheduled due to covid restrictions at Delta Alert Level 2.
Youth Council Chair Michael Baker said most food vendors, entertainers and sportspeople booked for Bite Nite were on board for the new date.
"We hope to see lots of families and people come along to the EA Networks Centre where it is being held and enjoy some tasty food, some great music, and try out new sports like handball or fast-five netball.
"We are obviously hoping covid restrictions ease by November and favour Bite Nite."
Prime Minister Jacinda Ardern announced that Auckland would stay in Alert Level 4 until at least Tuesday 21 September while the rest of the country would stay at Delta Level 2. The settings will again be reviewed on Monday, 20 September 2021.
Share this article