Moore Street-East Street intersection re-opens to all traffic
Published: 23 September 2021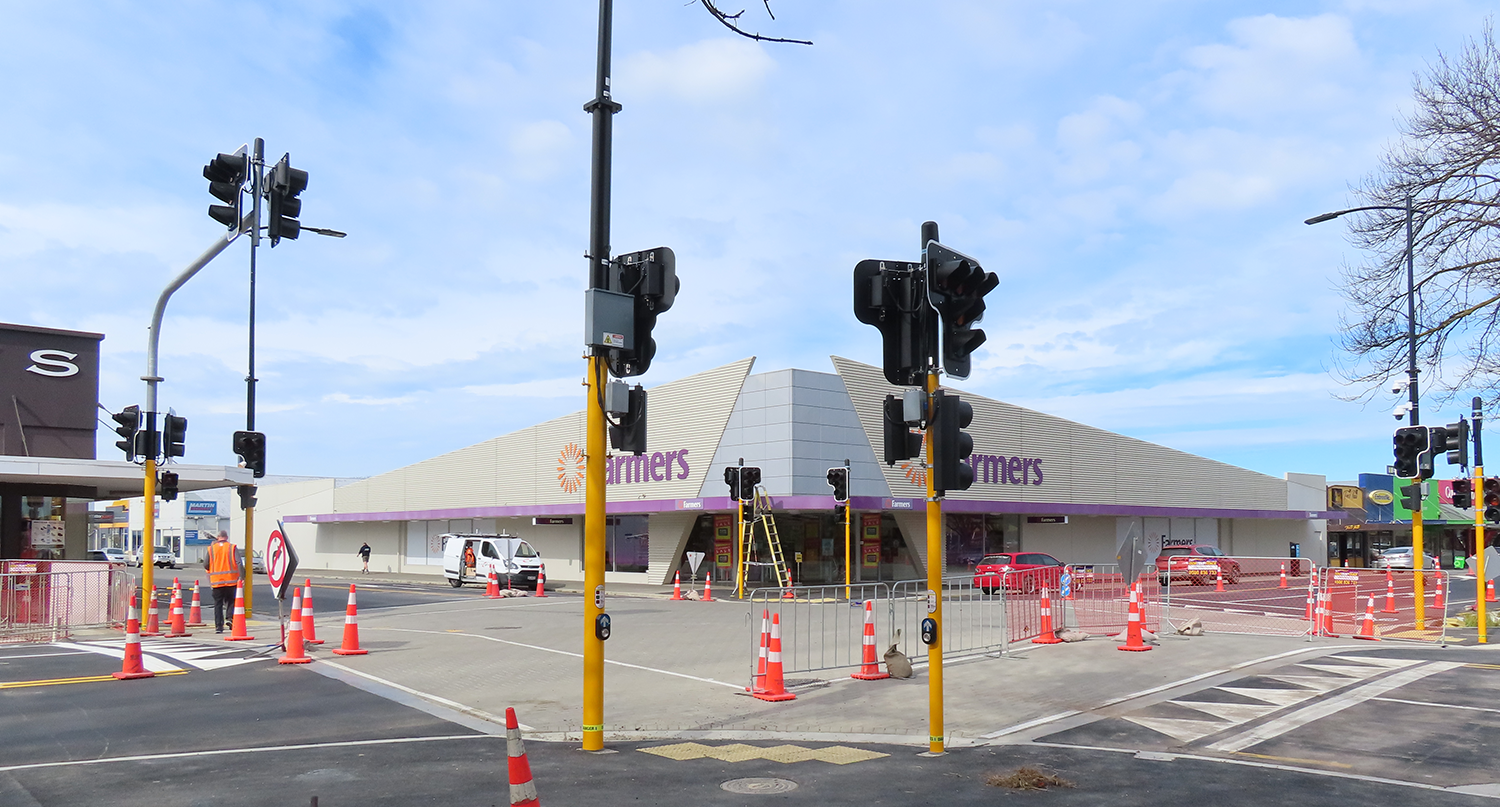 Share this article
Moore Street has fully re-opened to traffic today after traffic signals at the intersection of Moore and East Streets were commissioned.
The intersection has been reconstructed as part of Ashburton District Council's CBD revitalisation project.
Specialists from Traffic Control Systems were onsite today to check light sequencing details and officially commission the signals.
Contractors have also now sealed the road surface of East Street between Havelock and Moore Streets, while work continues on the footpath area in front of East Street shops. The block between Burnett and Tancred is paved and complete; contractors are working now between Tancred and Moore, then will move to the block between Havelock and Burnett Streets.
The footpath reconstruction is scheduled to be complete by Friday 15 October.
Road marking is also progressing and garden areas are being planted out. Re-grassing of East Street green will follow.
Council Infrastructure Services Group Manager Neil McCann said it was great to have the last of the East Street intersections completed and to have traffic flowing the length of Moore Street again.
"Tru-Line Civil crews and sub-contractors have been working hard, including at nights, to get the work done after the last covid lockdown and the streetscape is looking good. We are still tracking to finish the project by the end of November despite the two-week lockdown in August ."
Follow Us