Illegal rubbish dumping offenders fined
Published: 10 June 2021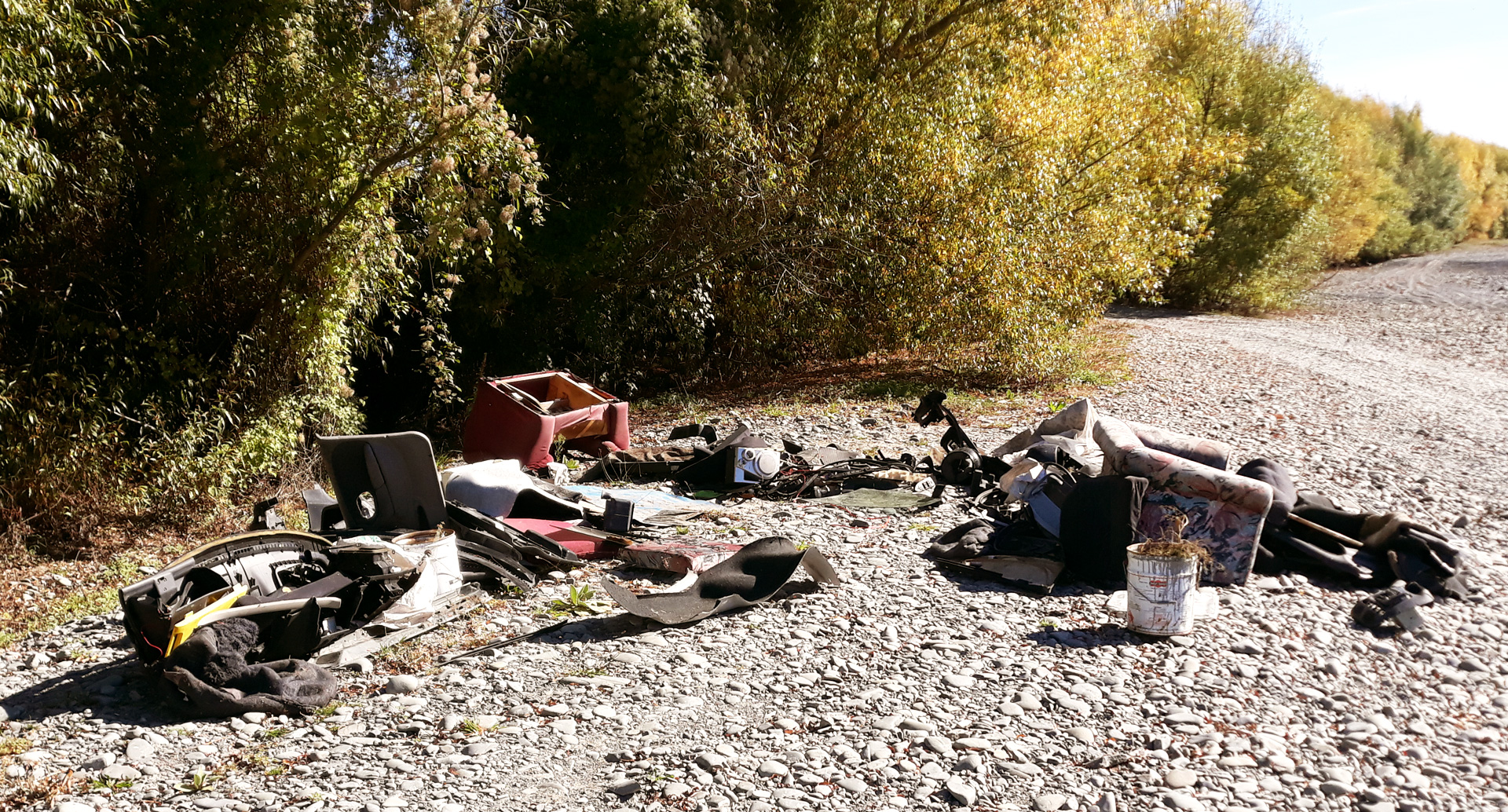 Share this article
Three people have been fined a total of $1200 for illegal dumping after Ashburton District Council officers tracked down the offenders.
In each case, a Council compliance officer was able to sift through the rubbish and find items that identified the offender.
In one of the cases, seven bags of household rubbish and food waste were left at the Fairton recycling depot. The others involved a bag of rubbish left on Allens Road in Ashburton and household rubbish, including a lounge chair, was left at the end of Smyths Road in the Ashburton River bed.
Each was fined $400.
Members of the public are encouraged to report illegally dumped rubbish. While Council prefers to work with and educate offenders rather than hand out enforcement notices under the Litter Act (1979), the penalty fine is intended to discourages the behaviour.
Council is also investigating two other cases where household and garden rubbish in black refuse bags were dumped at Fountaines Road, and under the Ashburton River bridge.
Council provides regular kerbside rubbish and recycling collections for urban residents and operates resource recovery parks and rural recycling stations around the district.
Illegal rubbish dumping can be reported to Council on 307 7700.
Follow Us