Submission period for Grove Street Park extended after website glitch affected some users
Published: 8 September 2021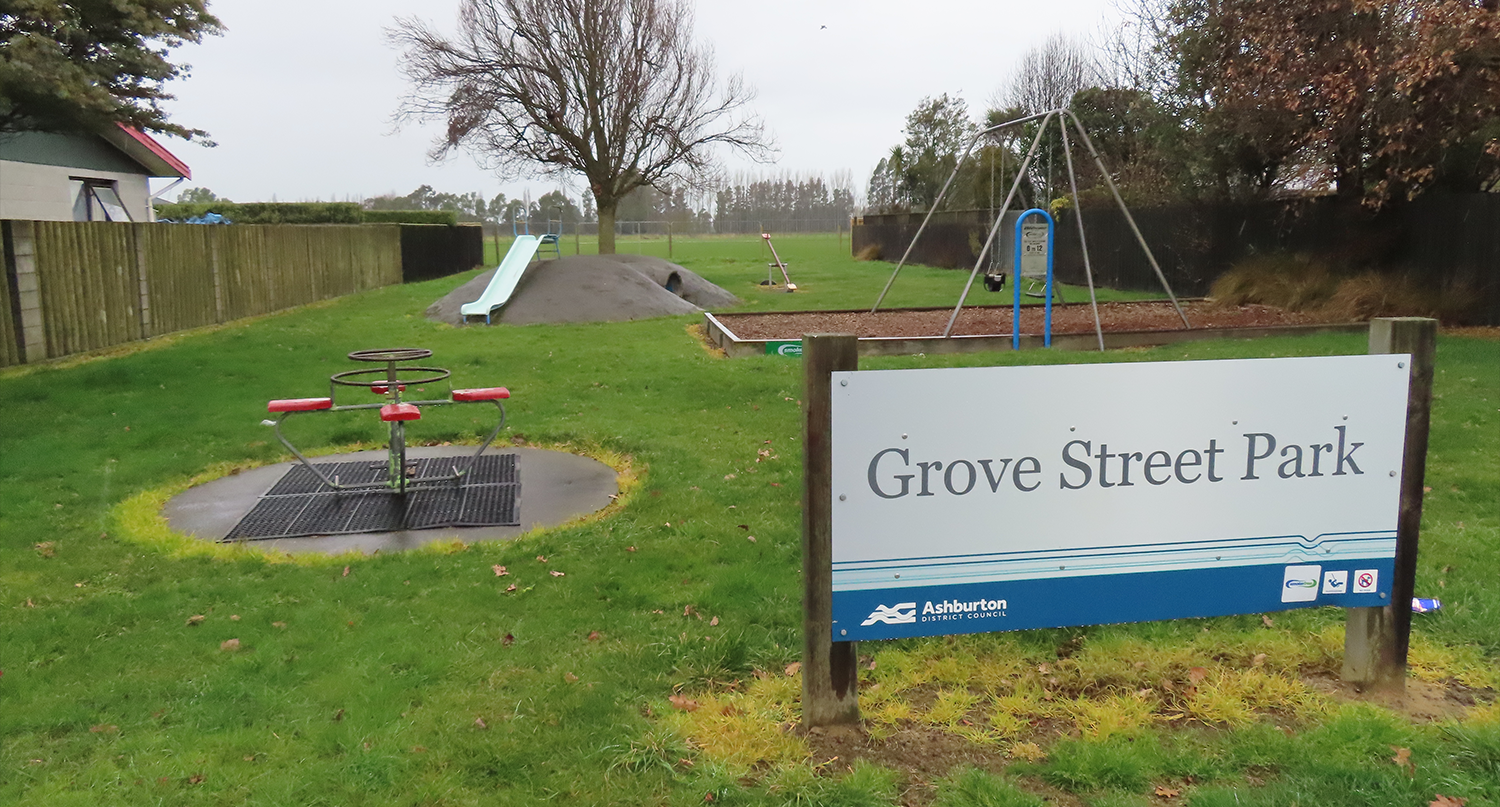 Share this article
Ashburton District Council has received 33 submissions on the future of Grove Street park in Tinwald, but is worried a technical issue on the Council's website might have affected other submissions.

Strategy and Compliance Group Manager Jane Donaldson said Council was made aware of a problem affecting some submitters, whose submissions were not captured by the system.

"We have isolated the problem and fixed it and expect it will not recur in the future. We have contacted everyone we know who was affected and we ask anyone who submitted to check that their name appears on the list of submitters on our website."

If you submitted on the future of Grove Street park and your name is not listed in the 'Submissions Received' section on the Council's website, please contact the Council as soon as possible.

Council has been asked to dispose of the park. The request came from a developer, who will use the site for road access to a proposed subdivision, which would include a larger and better park.

Consequently, the submission period has been extended until Tuesday 14 September, with hearings and deliberations scheduled for 29 September.
Submit your feedback or check the list of submitters here.
Follow Us