Local GPs and pharmacies ready for Super Saturday
Published: 15 October 2021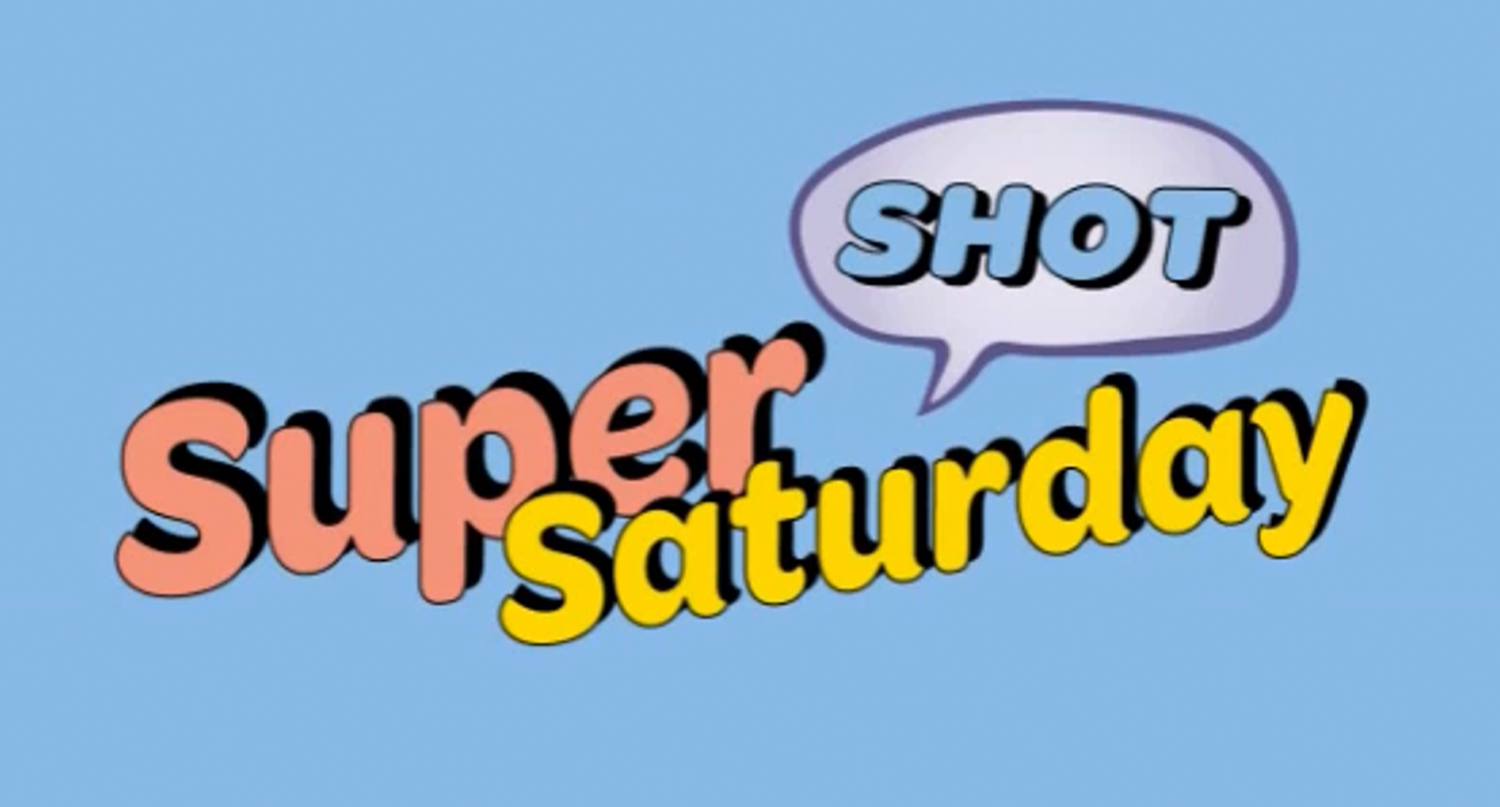 Share this article
Vax to the max is the message this weekend and there'll be plenty of opportunities around the Ashburton district to get your first or second covid vaccination.
Eight clinics will be operating tomorrow on Super Saturday and another will be held at the Hampstead Rugby Club in Ashburton on Sunday from 9am-4pm.
Ashburton Mayor Neil Brown said it was great that GPs and pharmacies around the district were part of the national vaxathon.
"While many people have had one or both doses, we need to reach at least 90 per cent vaccination. We can see that many people have had their first dose, which gives partial protection against getting seriously ill or ending up in hospital with Covid-19. If it's been three weeks since your first dose, then go now, tomorrow, or soon to get your second.
"If you know someone who is vaccine-hesitant, then help them get over the line. There is lots of good information about the safety of the vaccine and how it will help protect us.
"The higher the vaccination rate, the sooner we can have some of our pre-pandemic freedoms back, especially with summer just around the corner."
The Canterbury District Health Board says about 82 per cent of the eligible enrolled Canterbury population is now either fully vaccinated, has had a single dose or is booked to receive one.
Check BookMyVaccine.nz for clinics that are operating around the district this week and beyond and make a booking.
Those operating on Super Saturday (with drop-ins available) are:
Allenton Pharmacy, 10am-4pm
Rakaia Medical Centre, 10am-4.30pm
Wises Pharmacy, 9am-1pm
Ashburton Life Pharmacy, 10am-5pm
Three Rivers Health, 8.30am-8.30pm
Eastfield Health (at 248 Tancred Street), 9am-4pm
Ashburton Health First, 10am-12pm
Methven Medical Centre, 10am-4.30pm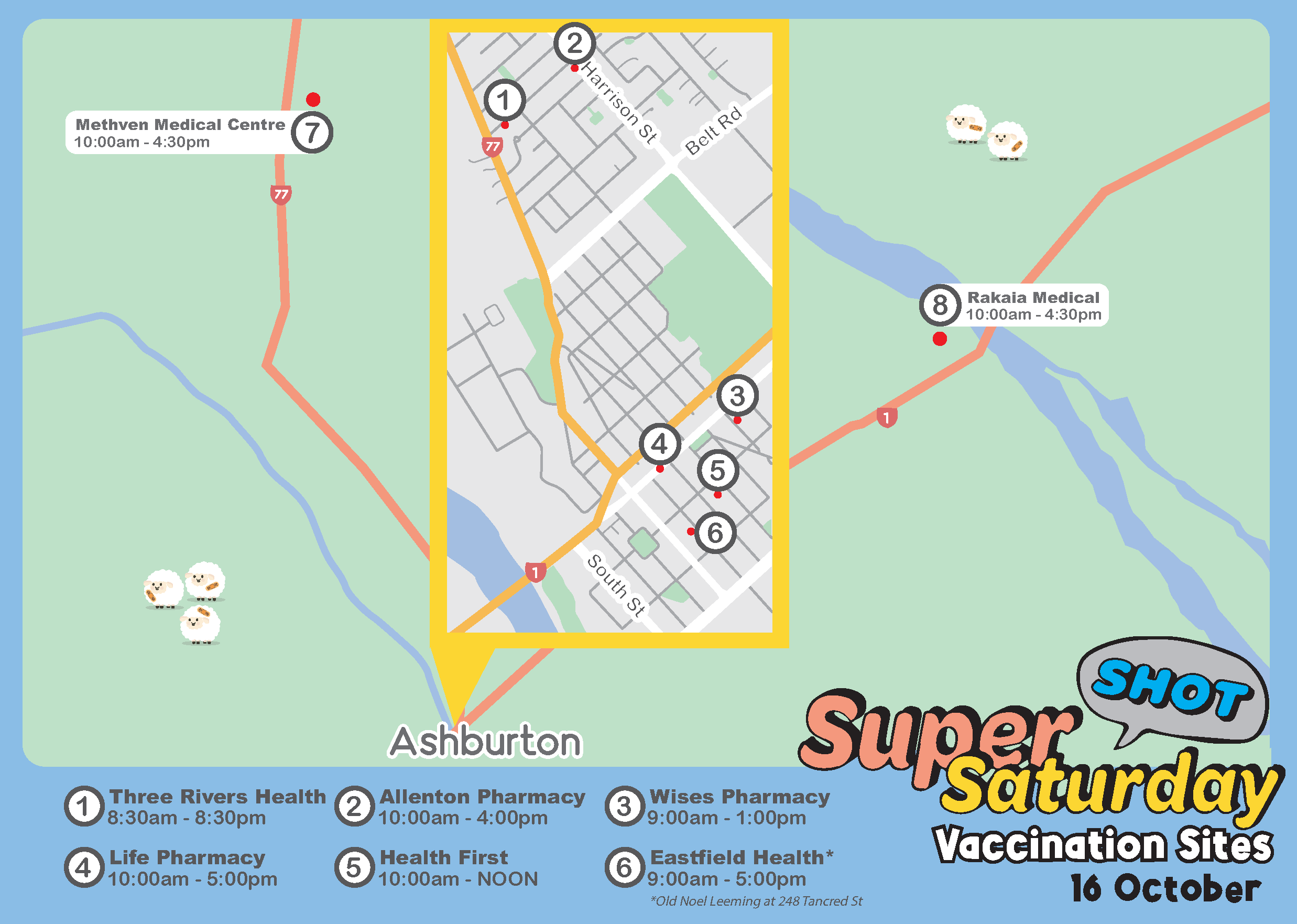 Follow Us