Council consults about neighbourhood park in Tinwald
Published: 13 August 2021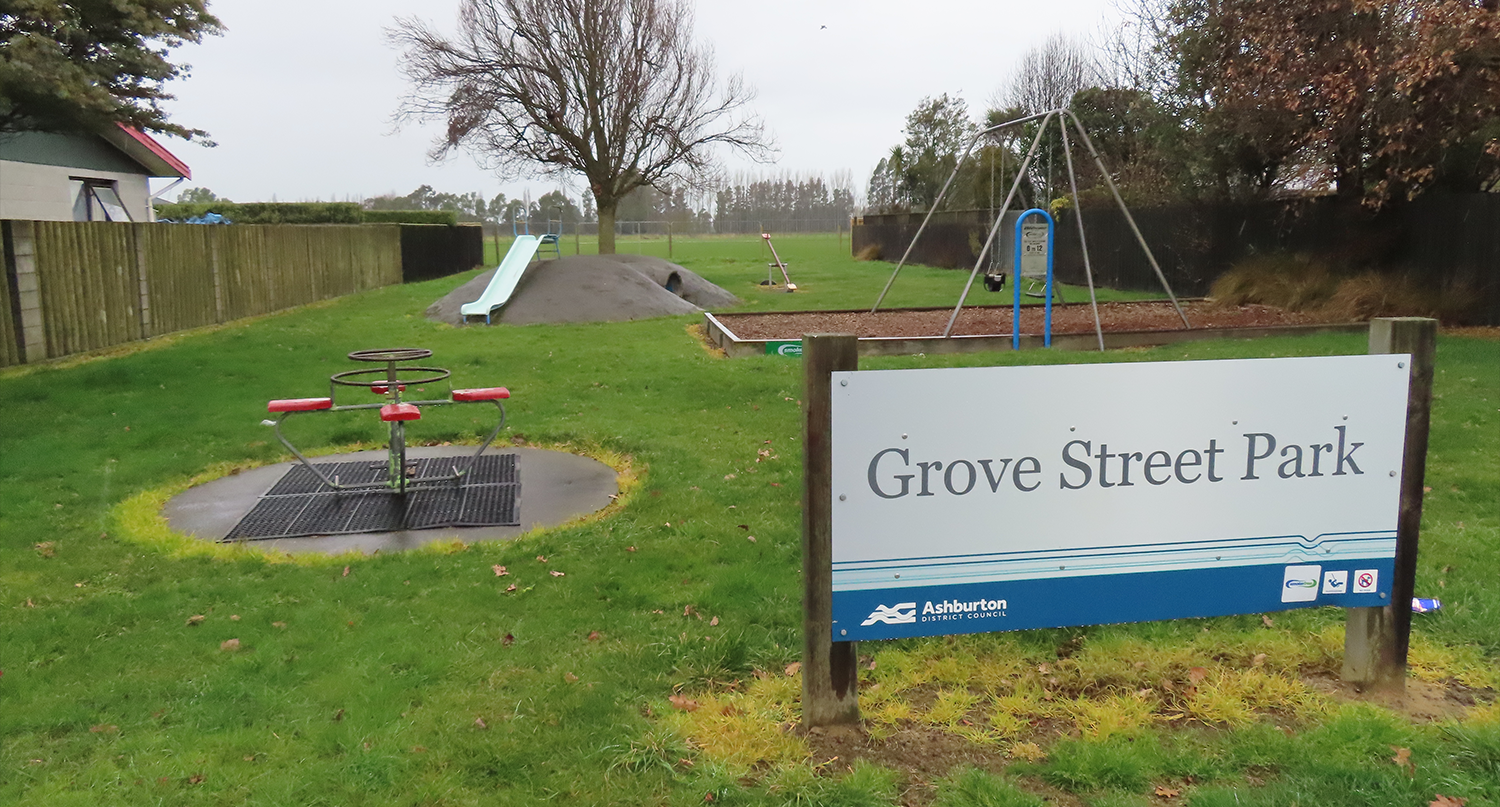 Share this article
Ashburton District Council is consulting about the future of Grove Street Park in Tinwald as developers seek access to a proposed residential subdivision, where a new and much larger park with modern playground equipment would be built.
Council is processing a resource consent application for the new subdivision and the developers have asked Council to dispose of the existing park to create an access road off Grove Street (opposite Catherine Street). The other access road to the subdivision, called Ashbury Grove, is off Grahams Road.
The existing Grove Street Park at 187 Grove Street is 881 square metres, with five pieces of play equipment. A recent playground audit scored the equipment on a scale of 1 (poor) to 5 (excellent) and found four items at 3 and one at 2.
The proposed new open space and playground area is 2,980 square metres.
Council has a policy that people who live in urban areas should be within 400m of a neighbourhood park and the proposed new park would be 500m from some houses in the vicinity.
Council wants to hear from people who live in the area and from the wider community about the future of the existing park and is now seeking feedback before making a decision. The consultation document provides more information, and invites people to indicate their support or opposition; people can provide reasons and further comments.
The deadline for submissions is 5 pm on 7 September.
For full details, view/download the full consultation document on the Council's website.
Follow Us