Construction amid potential supply chain challenges in New Zealand
Published: 15 September 2021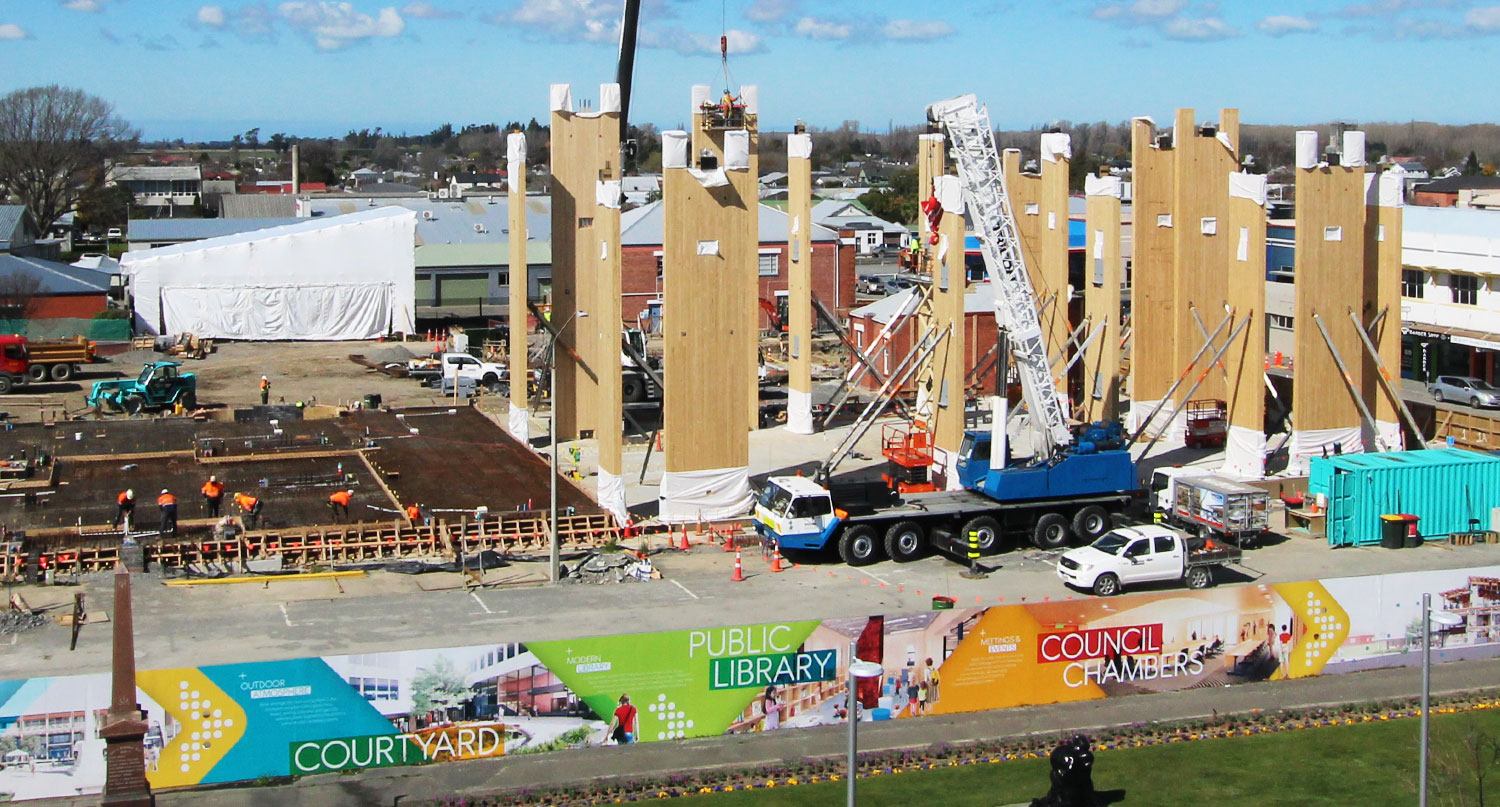 Share this article
Ashburton District Council is keeping a close eye on its legacy Library and Civic Centre building, as major building projects around the country face potential supply chain problems.
The $56.75 million building will reach a milestone later this month when all the cross-laminated timber shear walls are up. The 16-metre tall panels have been craned into place over the past month.
Ashburton District Council Mayor Neil Brown said a project control group (PCG) was meeting once a month to manage progress of the building on behalf of the Council. The building is planned to be finished by the end of 2022, although the PCG has notes some pressure on the completion date due to the on-going level 4 lockdown in Auckland and international freight issues.
"There are a lot of pressures on the construction sector with supply chain issues at the moment and we are making sure the new Library and Civic Centre building continues to advance with as few delays as possible."
The building is being constructed by Naylor Love Canterbury and about 50 different subcontractors and suppliers are contributing to the job.
Mayor Brown said the Alert Level 4 lockdown and two weather events in the district had caused some hold-ups, though the heavy rain in May had resulted in an insurance claim being lodged to recover additional clean-up costs.
"We know, however, that supply chain issues have started to bite in the past few months and that building projects around the country, including ours, are being affected."
The covid lockdown meant some technical work on the building had been delayed but Naylor Love was working hard to try and make up lost time. The company had been diligent about making sure it had the building materials stocks needed to continue construction.
Council senior staff along with Councillors were on-site this week to see progress.
The timber walls are part of the superstructure for the three-storey building, which has been cleverly designed to absorb historic Pioneer Hall as part of the library wing.
Follow Us